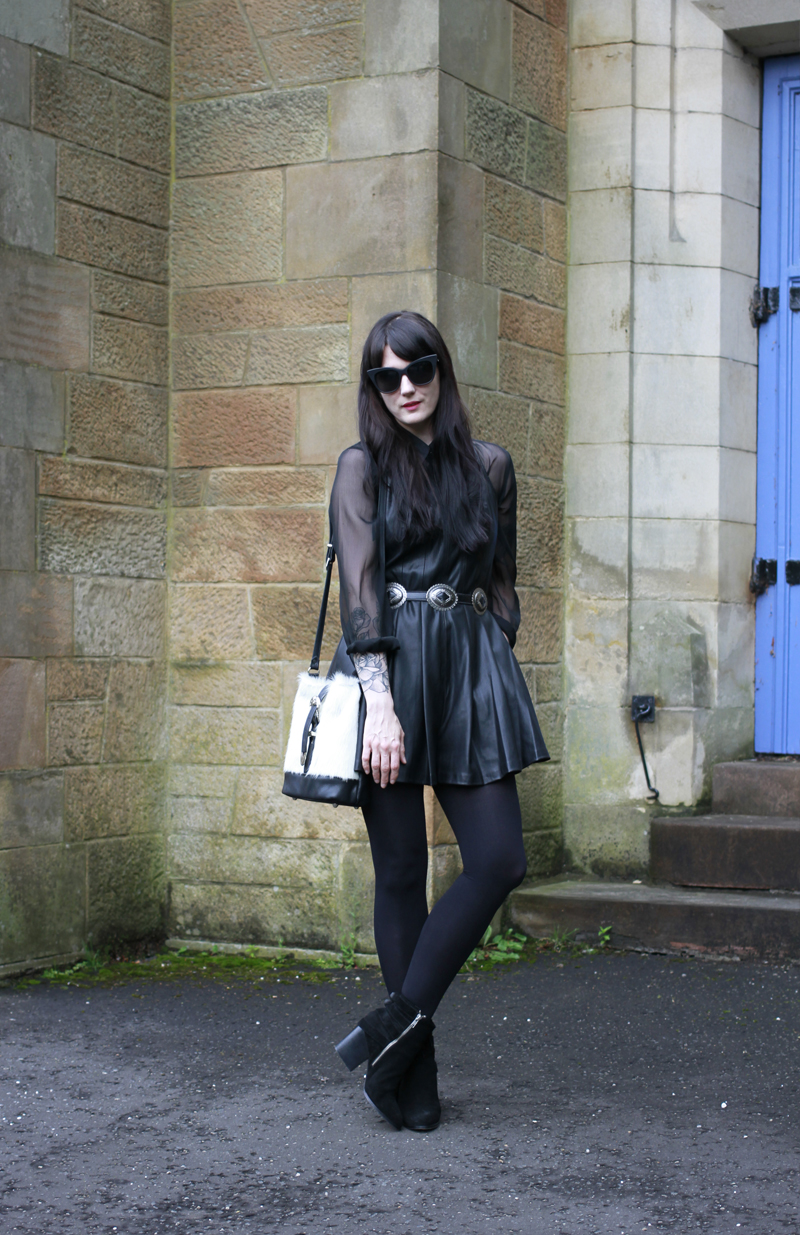 So it's become customary to open each outfit post with some kind of weather commentary. But Scottish people's lives actually revolve around the weather because we can easily experience 4 different seasons in a single day and I'm not even joking. How the hell do you dress for that shit?! The struggle is real, people.
We got some actual hot weather last week. OK it came with zero sunshine and rain, rendering it a nightmare to dress for, so I have basically just stopped trying. My coping mechanism is to wear something short with tights. If the something short is a short jumpsuit, even better ( I refuse to call it a 'playsuit" because it's creepy). 
You all know how much I love a jumpsuit. This little faux leather one from ASOS is just the best. It'll also see me through autumn and winter (or Tuesday and Wednesday as it's known here). I've layered a shirt under mine but it looks equally cute without. 
ASOS Jumpsuit
Thrifted Shirt
The Kooples Boots
LAIR Bag
Quay Sunglasses
Lovestrength Belt
The cut is similar to a pinafore but a more grownup version. Do expect to see this again soon on the blog as it's my new favourite thing. It's really simple but there are loads of styling options with it.
QMichelle