As some of you may recall, a month or so ago I put in a special order to Grishko in Moscow for a pair of customised shoes. I wanted the vamp to be entirely reshaped and the sides lowered to be more flattering on my foot and for easier roll through on demi-pointe. 
It was actually a relatively involved customisation request to do via email and I wasn't sure how successful it would be. Well, it turns out any reservations I had were entirely unfounded as Grishko have done an amazing job creating my shoes.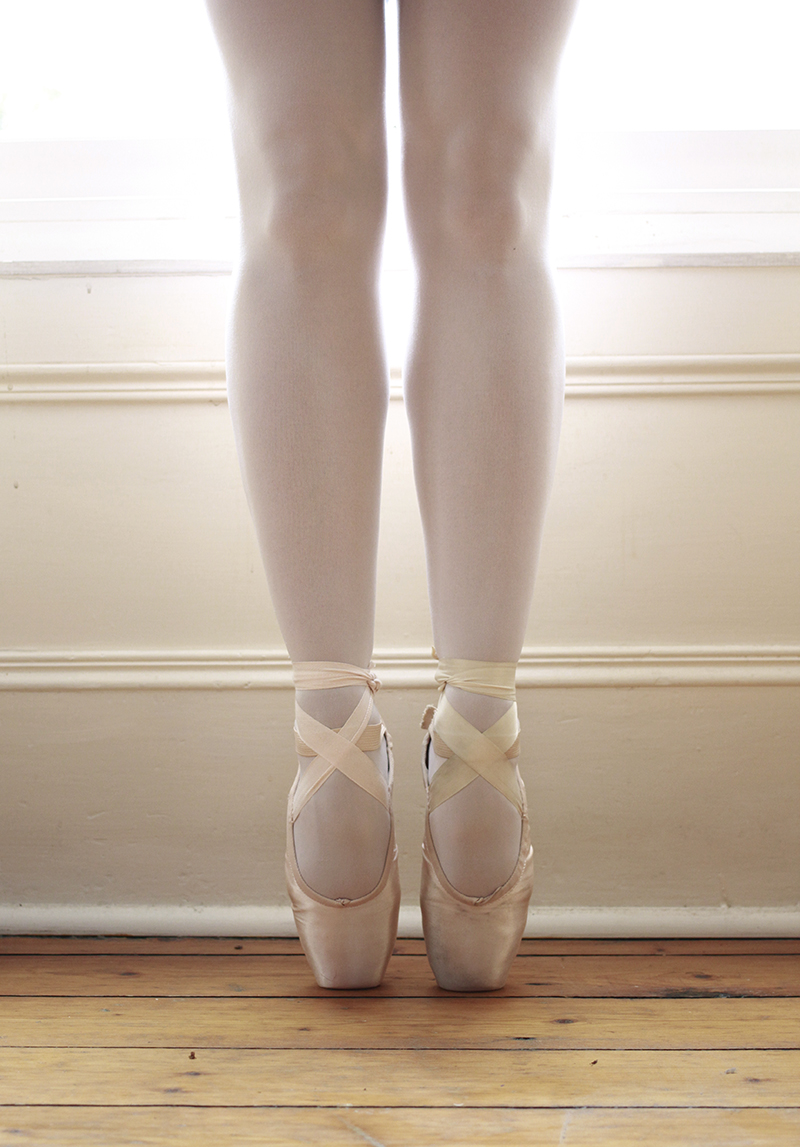 Custom Nova on the left / Regular Nova on the right
I took my first class in them last week and I was thrilled by how they looked on. It's a very subtle difference but they have struck the perfect balance between having the support and fit I like from the Nova with the aesthetics of the old model Recital. Dare I say it, they are damn near my perfect shoe! (Queen Marie and Prince B are rolling there eyes about now - they've heard me lament "these are the perfect <insert item here>" only for the hunt to begin again a week later).
Roll though to demi pointe is much easier than before and my feet no longer feel 'strangled' by the high sides. I might even have the sides lowered a touch more next time. Overall though, I so pleased with them. The timing couldn't be better as we now do pointe work in two classes therefore I'm going to go through my shoes faster and so I really don't want to waste time being unhappy with my pointe shoes.
If you find yourself unhappy with your pointe shoes, I highly recommend researching which brands offer a customisation service, as it can be the difference between just making do and being 100% happy with your pointe shoes. It is harder for a recreational dancer to have this luxury, but absolutely worth it if you can. I still hope to go to Freeds and try their shoes again at some point again, but at least now I have found an amazing shoe which suits all my requirements at this time
QMichelle