There are changes afoot.
It's been almost 10 years since Kingdom of Style started. Yes, 10 years. We were one of the earliest fashion blogs and haven't really changed at all. Sure, we were youngsters when we started and since then our style has probably changed/evolved, but the format of KoS has never wavered. 
Blogging has changed so much however. Most people are mainly interested in personal style now and many (most) bloggers' opinions come with a price tag attached. We have never asked for money for a feature, and that will never change, but even your two grandmas must move with the times. So we have moved the blog over to another platform that will mean it will now work on your tablets and phones.
Yes, Kingdom of Style is now fully responsive!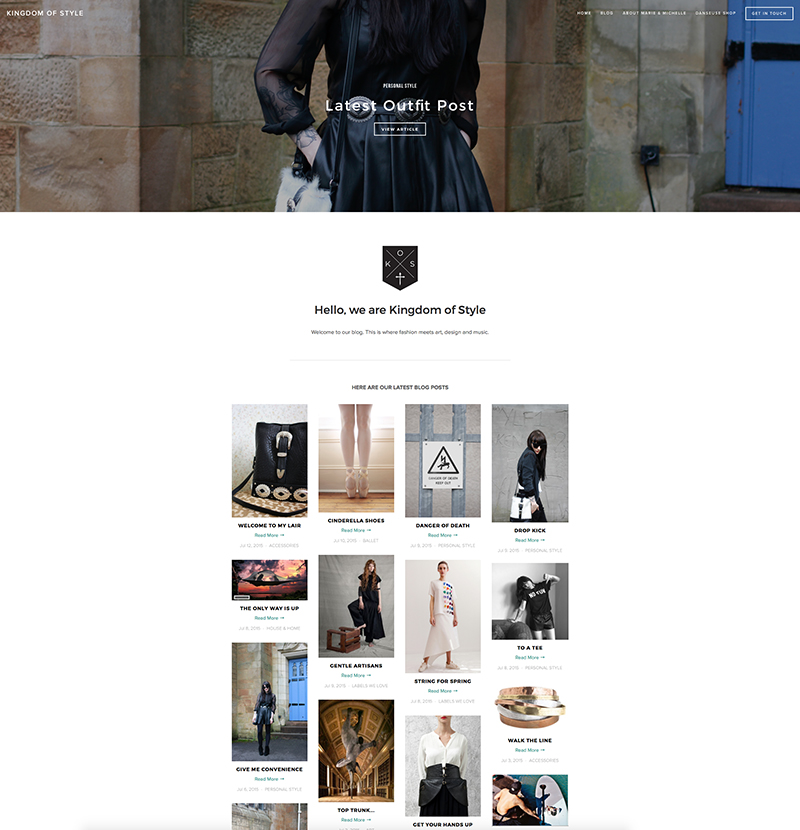 Whilst we have no plans to really change the kind of content we have, we are going to try and do more personal style on top of it. We do realise that this is the direction which blogging has gone, so we need to respond to that, to a degree anyway. I'm not saying we will be wholly successful in achieving that. but we are going to try.
These changes mean that from next week only www.kingdomofstyle.net will be updated. We are leaving the Typepad site up for a month or so, to capture any stragglers, but this is the last week where new content can be seen there. 
The shiny new blog is live now, so feel free to come over and interact with it. I will be populating both blogs this week until I teach Queen Marie how to use the new content management system at the weekend.
The new blog is bigger, better and much easier to interact with. You can navigate to the latest posts via the homepage or go straight to the 'blog' in the top level navigation. 
It's a positive change for us and we hope you like the new site!
QMichelle