Last weekend Princess Jenny had a whole heap of colouring in books with her up at my Mums.
Like me, you must have noticed the increasing proliferation of colouring books for grown ups, all of them proclaiming the theraputic benefits of colouring in.
Most of them are of floral, abstract patterns but I think I would need something with a little more bite.
How about a colouring book that promised to dish the cold hard sparkly truth about Unicorns. They're real jerks apparant;y!
This coloring book features eighteen examples of unicorns texting in theaters, eating your leftovers, and generally acting  far from magical and wonderful...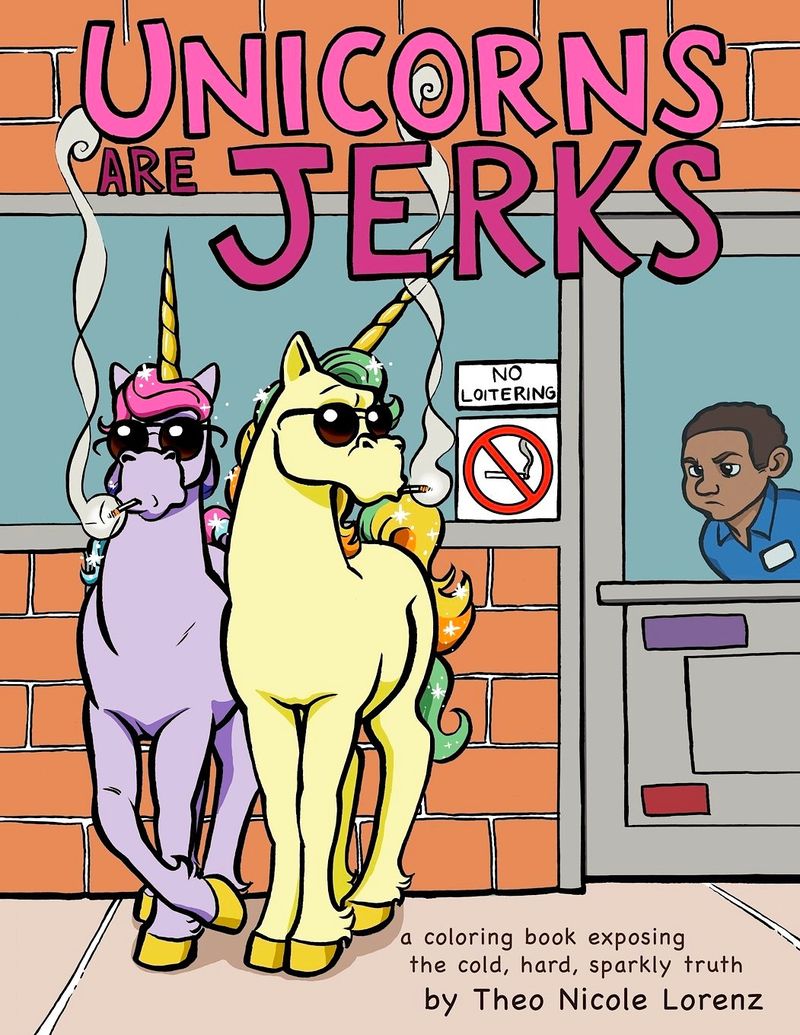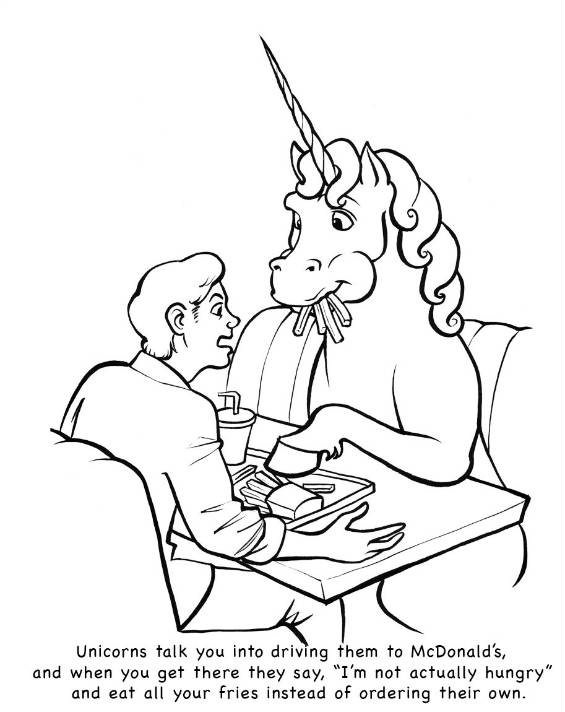 Or if you are feeling a little "what's it all about Alfie" then maybe what you are looking for is The Existential Colouring Book
It might look like a coloring book for kids, but it's probably not a good idea to give it to one. This twenty-four page,  book is a great gift for philosophy majors or anyone else overwhelmed with a feeling of hopelessness. Features quotes from existential thinkers, mysterious pictures to color and mildly depressing activities.
You can find these both on Amazon.
Although I have be totally honest, when I tried colouring in some of Princess Jenny's My little Pony pages, I found it far from theraputic. All was going well to start, but it soon went downhill when  I started taking things too far and with a sudden slip of my green coloured pencil, I turned my pony into a budgie.
I gave the poor little creature a beak. Oh bolloks!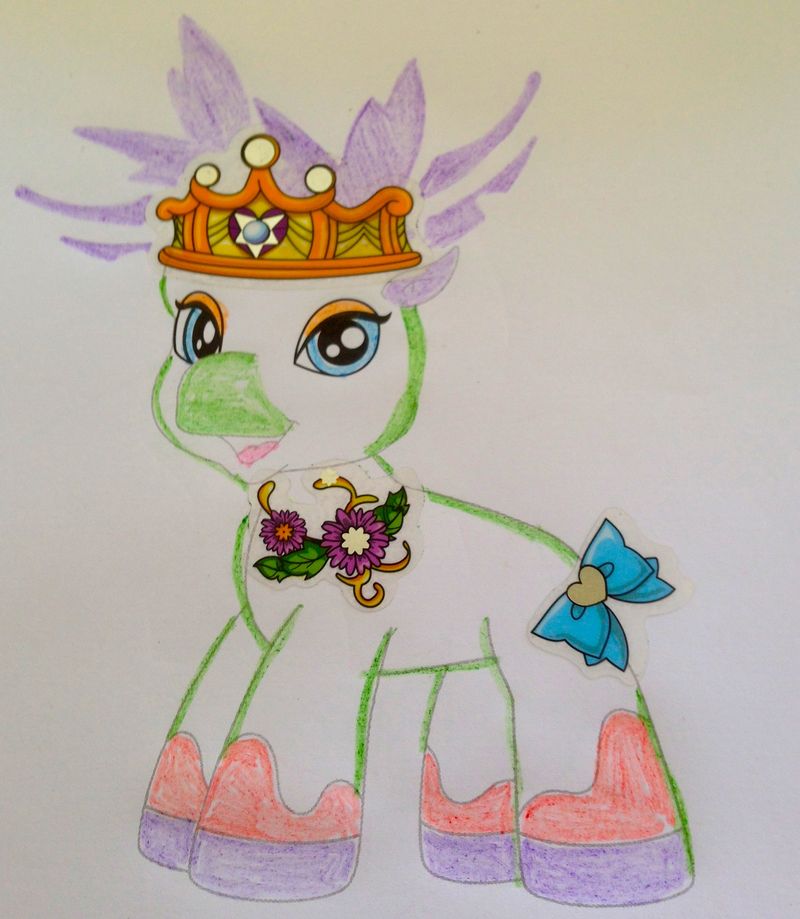 Queen Marie