I have been, once again, thinking about the perfect pair of pointe shoes.
Unless you are lucky enough to stay in a city like London, with countless ballet shops, the rest of us need to make do with what we can get our hands on. So with that in mind, I decided to take matters into my own hands and have Grishko make me a specific shoe just for me, using the Nova model as a base.
Grishko shoes are very comfortable for me and the box is the ideal shape and hardness I need. However, since I have such thin, small feet, I always felt that the high wings of the Grishkos overly encased my foot. In this respect, the old design of the Sansha Recital was perfect. It has low wings and a high vamp and really flattered my foot. Unfortunately they have since changed the design of the Recital.
The Grishko Nova would be damn near perfect if the sides were lowered and the vamp made wider as it would take the best bits of the Recital and the best bits of the Nova and put them into one shoe. I contacted Grishko in Moscow to ask if this level of modification was even possible and happily they said would try it.
My current Novas are already slightly modified as I've had the sides and heel lowered by 5mm, but it just wasn't enough to really give me the shoe I wanted.
Recital on the left, Nova on the right. You can see the difference in the shape of the vamp. The Nova covers much more of my foot.
It was hard to send measurements for that kind of amend,  so instead I send Grishko a photo with the differences and explained the new shape of vamp I wanted, using the Recital for reference.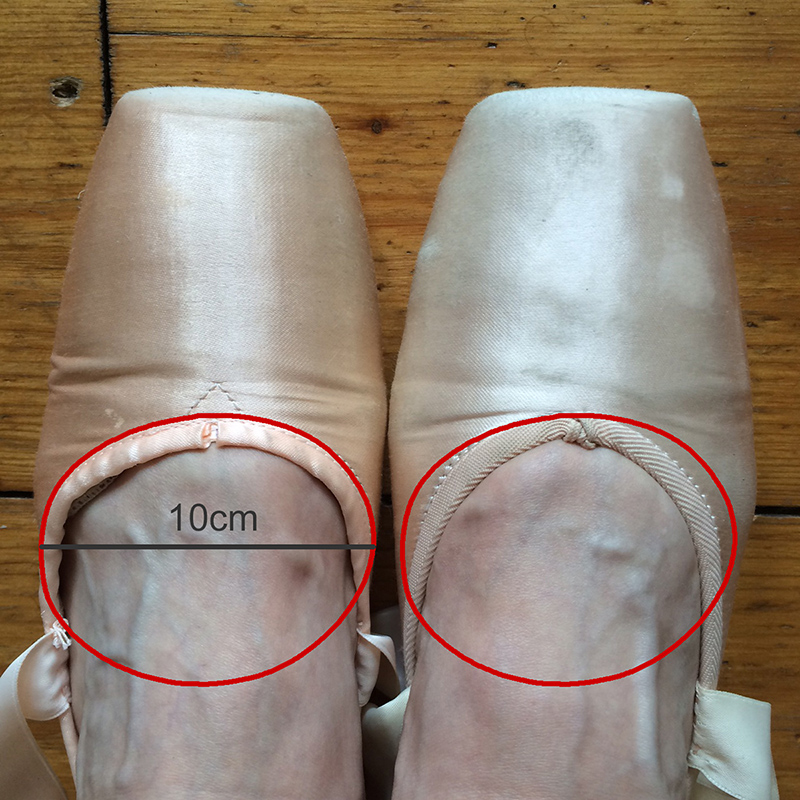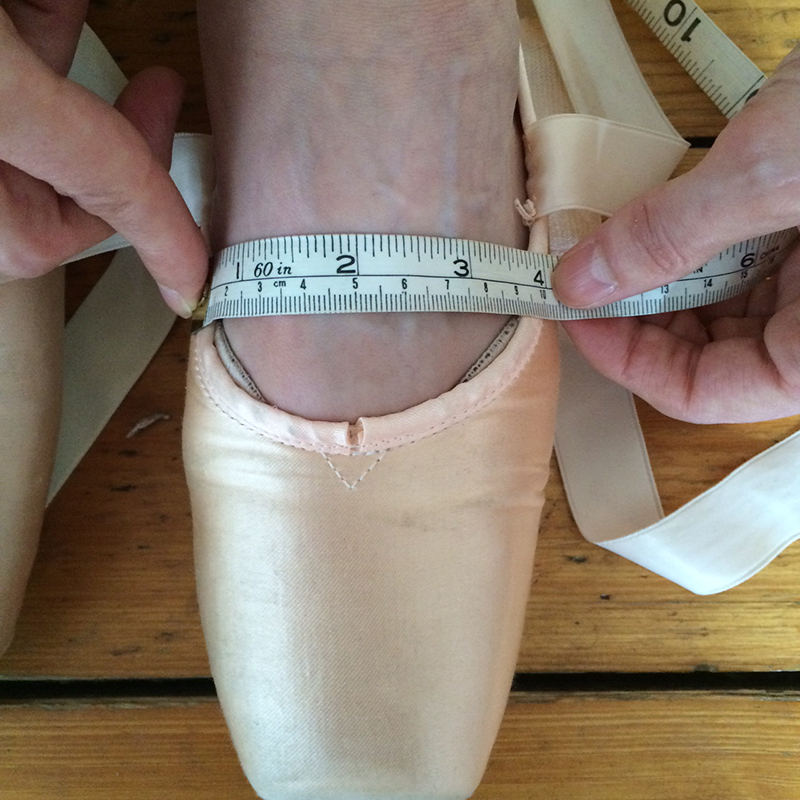 With the new vamp shape and having the sides lowered by 8mm, I hope to have created my perfect pointe shoe.
They won't arrive for about a month, but if they are correct then Grishko will keep these customisations on file, and each order going forward will be made to my exact specifications.
Maybe this will be my pointe shoe Cinderella moment...
QMichelle