There can't be too many artists that load up their surfboards with paints and brushes before they start work!
But then not many of them work on the same canvas as New York City-based street artist Sean Yoro – aka Hula –   
On Sunday the wonderful Coggles Sunday Supplement introduced me to yet another artist.
 Sean headed to his native Hawaii to combine both aspects of his life -the street art of New York, and the waters of the place he grew up. Using his surfboard to get to those hard-to-reach places where the wall meets the sea, he uses acrylic paint to paint a series of faces dipping into the drink and being submerged by the water.
Hula paints the murals by paddling out on water with his acrylic paint cans balanced onboard. He grew up on the island of Oahu spending much of his time in the ocean. While Hula grew up dabbling with graffiti, watercolor painting, and tattoo art, he only began seriously pursuing his art career when he began painting the human form at the age of 21
With this project, you would never think at first glance that he is working in Hawaii. No palm trees or golden beaches instead urban grime, twisted steel and broken concrete. These are abandoned places and that somehow seems to make the subjects seem even more alone and mysterious as they gaze out from the still waters...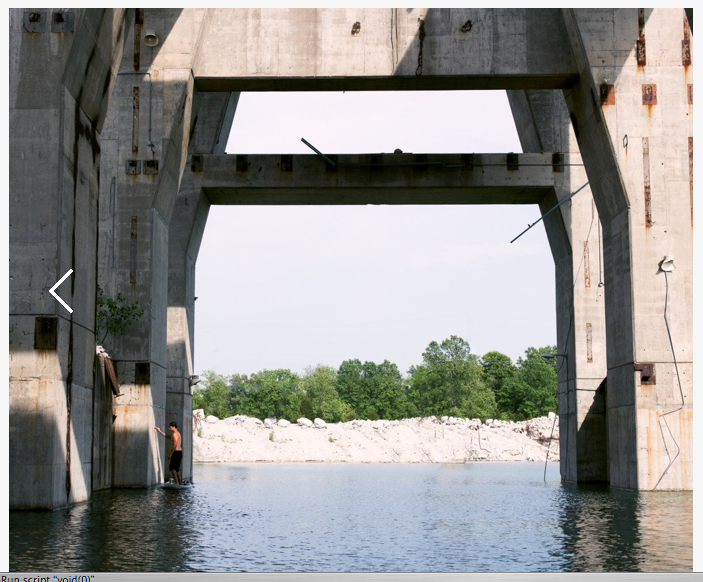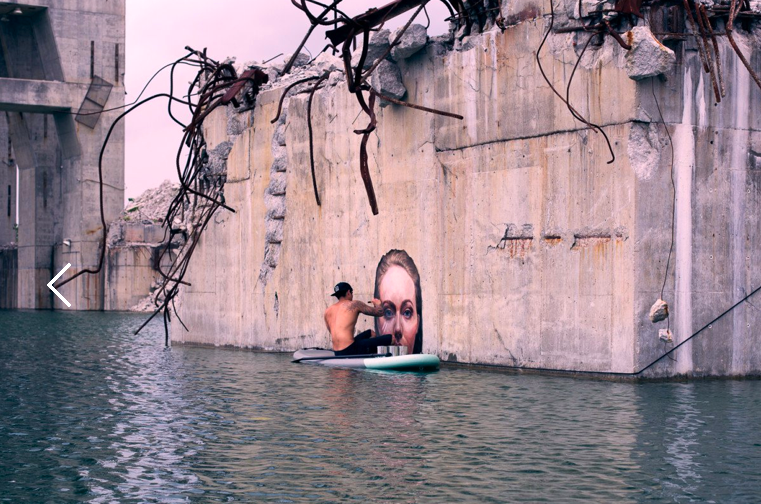 'Now entering the street art game. Better grab my surfboard, paints, and get as far away from the street as possible.'
Alongside the swimming girl mural, he writes: '"Pu'uwai" (Heart) 1st set of the new murals. This piece was inspired by the silence beneath the surface of the water, when all you can hear is your heartbeat as everything else fades away. Its one of the many places I call home. Thank you guys all for the overwhelming support!'
Sean also produces smaller works onto canvas and even surfboards!
You can see more of his work on his website here
Queen Marie