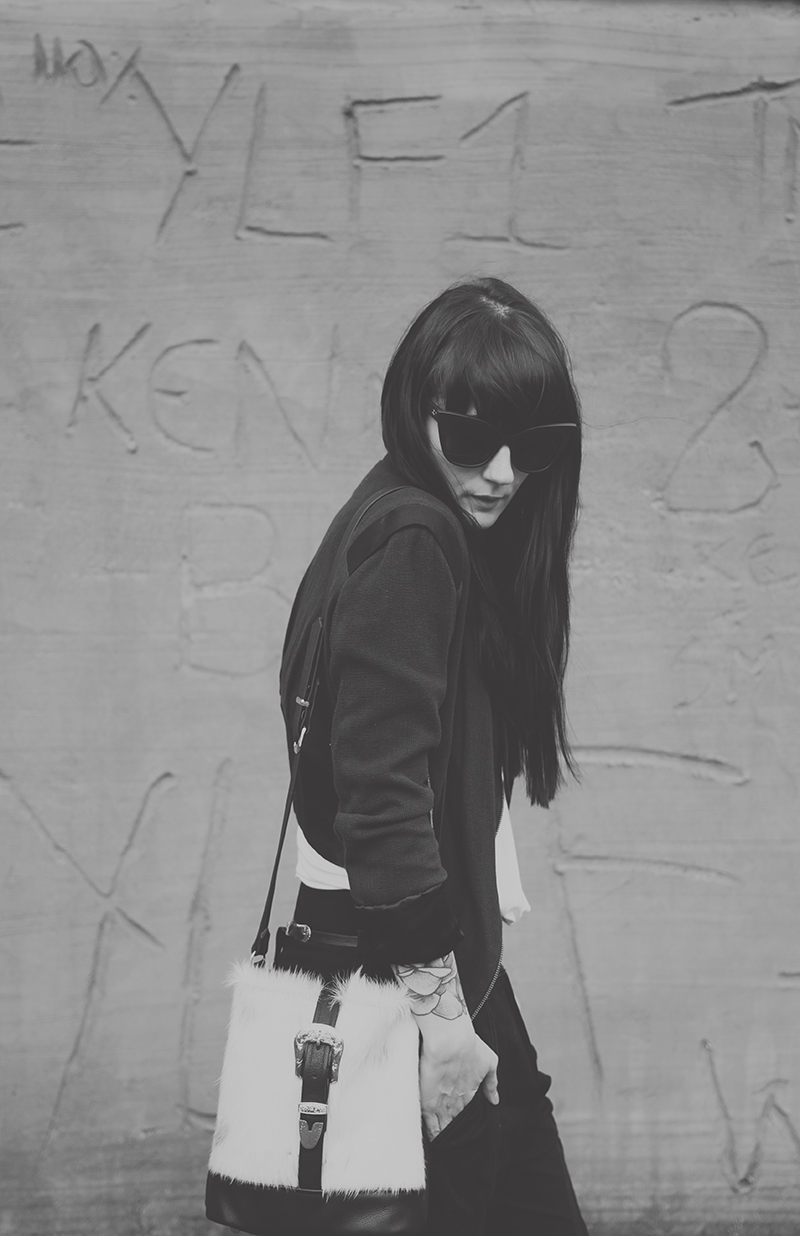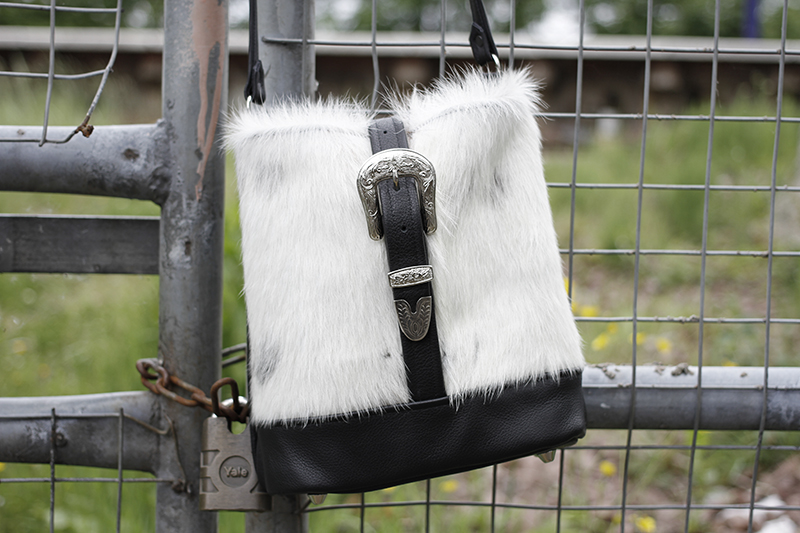 I had hoped to shoot a lovely summery outfit for the blog at the weekend, in view of the fact that last Thursday and Friday we saw bare legs and short sleeve weather, alas come Saturday it was business as usual and Glasgow had returned to it's usual autumnal self. 
Since I've been living in jeans an awful lot I decided to dust off these old All Saints drop crotch trousers. To be honest, they are decidedly tighter on me than they used to be, so less drop crotch than before, but still a most welcome change from jeans. The back of the wardrobe got a good rummage too and out came one of my fave Jean Pierre Braganza pieces; a linen biker jacket.
All Saints Trousers
Jean Pierre Braganza Jacket
Basement W1 T-shirt
Wild Child Belt
LAIR Bag
The Kooples Boots
Quay Sunglasses
Overall, no colour here since I'm not really in the mood for colour lately, so monochrome all the way. I also have a new addition to the closet in the form of this cute bag from The Lair. I really needed to give my & Other Stories bag a rest and this one is a bit bigger so much more practical. I'm hoping to buy an all black version soon too since I have some potential good news about a job!
QMichelle