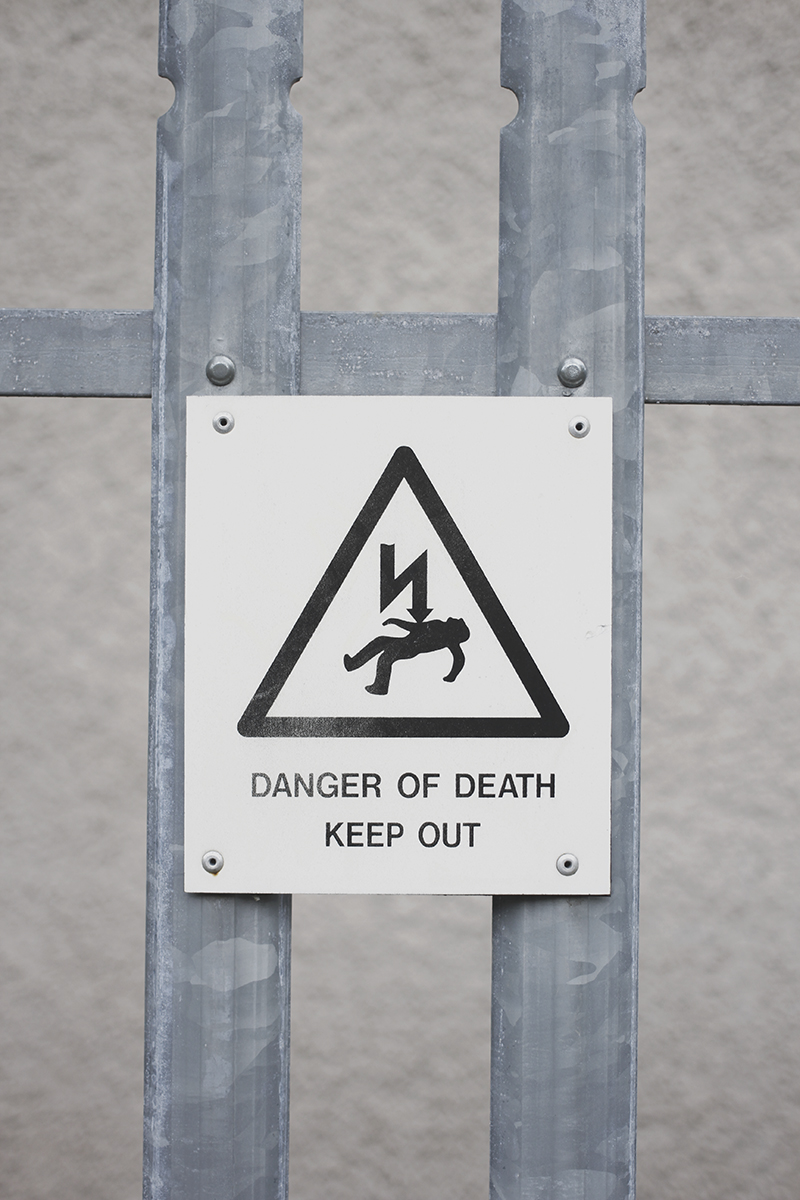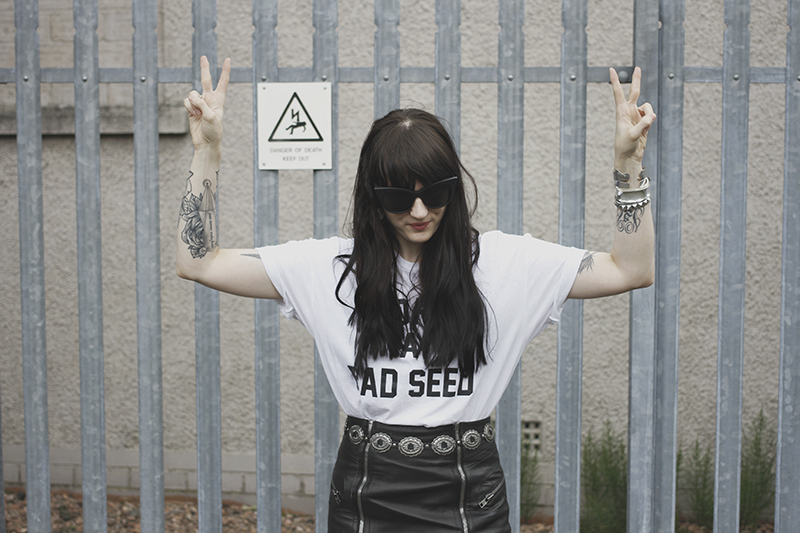 We have all heard talk all over the internets about a heat wave hitting the UK next week. Of course, you can bet your ass that heatwave won't make it's way up to Scotland. Here, it's still woolly hat and jumper weather. Woolly hats, jumpers…and leather.
Currently, I have 2 primary states of being: in leather or in denim. Hardly exciting but then life at the moment isn't terribly exciting. Both are simple and functional. Just how I like it at the moment.
Born A Bad Seed T-shirt // McQ Skirt // Wild Child Belt // The Kooples Boots // River Island Jacket / Quay sunglasses
I dug out this wonderful McQ leather skirt recently and remembered how damn perfect it is. The double zip situation is all kinds of sick and the leather is reassuringly thick and textured. With extra plump on my derriere it now sits a tiny bit higher than it used to, but it's hasn't made it obscenely short. My 42 year old self can still carry it off.
It just cry's out to be worn with a tee and plenty of hardware so lots of bangles, a statement belt and big, black typography - who am I to argue?
QMichelle