There are days in Glasgow, though exceptionally rare, when you could quite feasibly wear a dress and sandals. This nearly always means bare legs in between. I try to never bare my legs or my arms. It's best for the population at large that they are not subjected to Grandma's bare, white skin. Trust me on this one.
After accepting an offer for a full time job, I treated myself to a dress from Nasty Gal, which I'd wanted ever since I first clapped eyes on it. It's short but with modest bell sleeves and lace up front detail. If I were 20 years younger I might jolly well consider it wearing it with bare legs, but I'm not so I won't.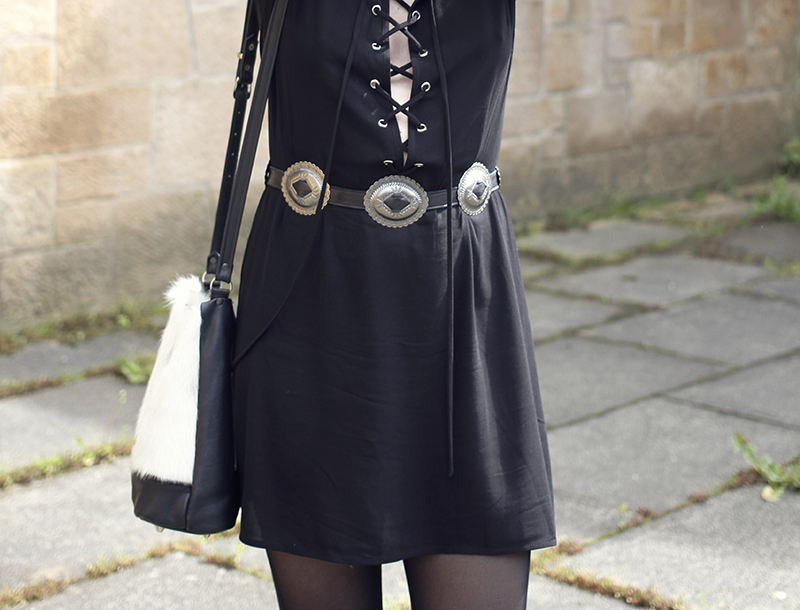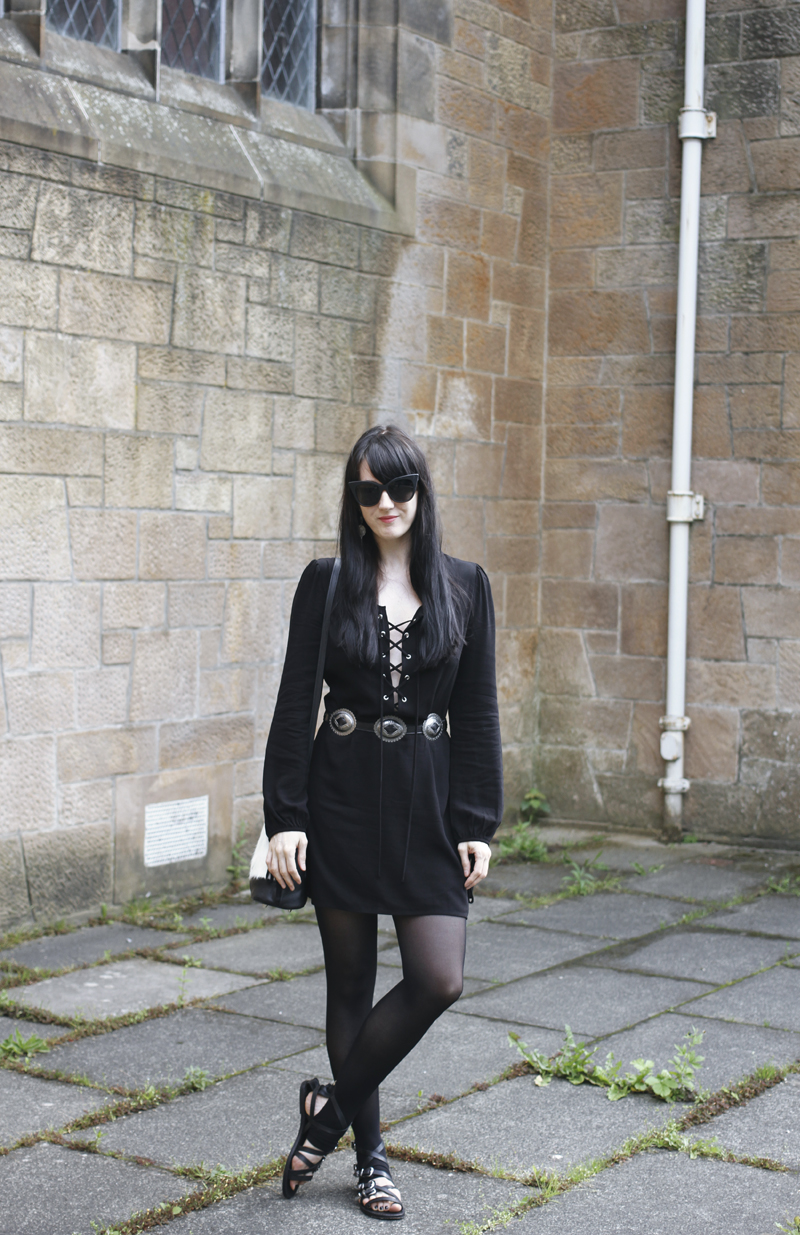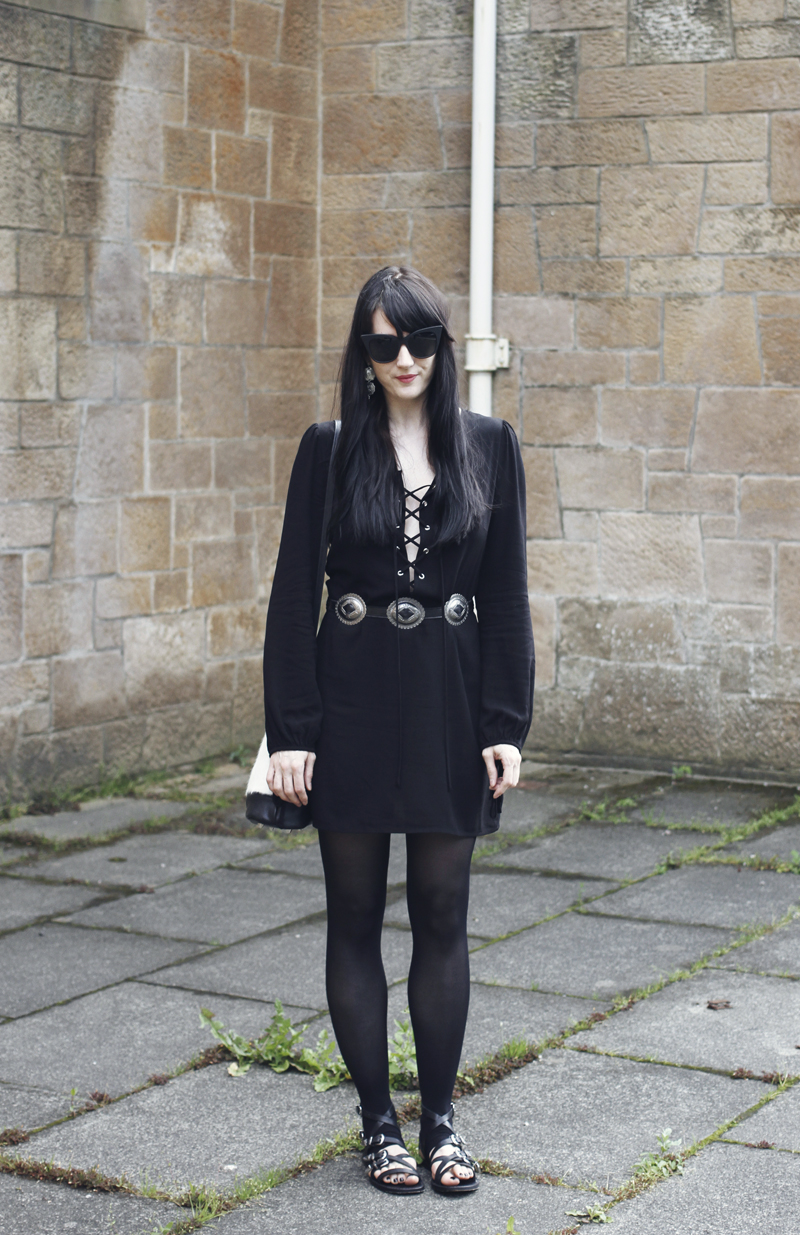 Wishing to wear it with my ASH sandals however, I looked to my trusty black stirrup ballet tights to bridge the bare skin gap. I get the best of both worlds - sandals/dress combo and legs kept undercover. These tights have come in so handy outwith the ballet studio.
Dancing has changed my figure a lot and not in a good way - my waist is now 3" thicker than it used to be, as well added inches onto my back and calves, all thanks to extra muscle - so finding a flattering dress which doesn't accentuate the fact my hips and waist are now indistinguishable from each other is incredibly hard. But this little dress seems to do the trick.
I've worn it to work a few times on colder days with big stompy boots and a top underneath too. 
QMichelle