After The Abyss table last week, which came in at a costly £15,800 I didn't think we could find a more luxurious item for Palaces.
But that was before I came across The Ocean Kitchen from Robert Kolenick
Dutch designer Robert Kolenik specializes in high-end sustainable design, and "Ocean Kitchen" is his latest masterpiece. Shaped like a large "L" - the storage compartment inside the counter is hidden with mirrors to make the aquarium seem larger than it is. The counter-top raises up at the push of a button, allowing you to easily access the aquarium for cleaning and  for feeding the aquatic life. I've no idea how much this costs but I'm guessing it will cost more than The Abyss coffee table!
Much as I love this I can't help but worry I would forget to feed the poor little fish and I'm not sure what quality of life they would have  watching me burn toast every day..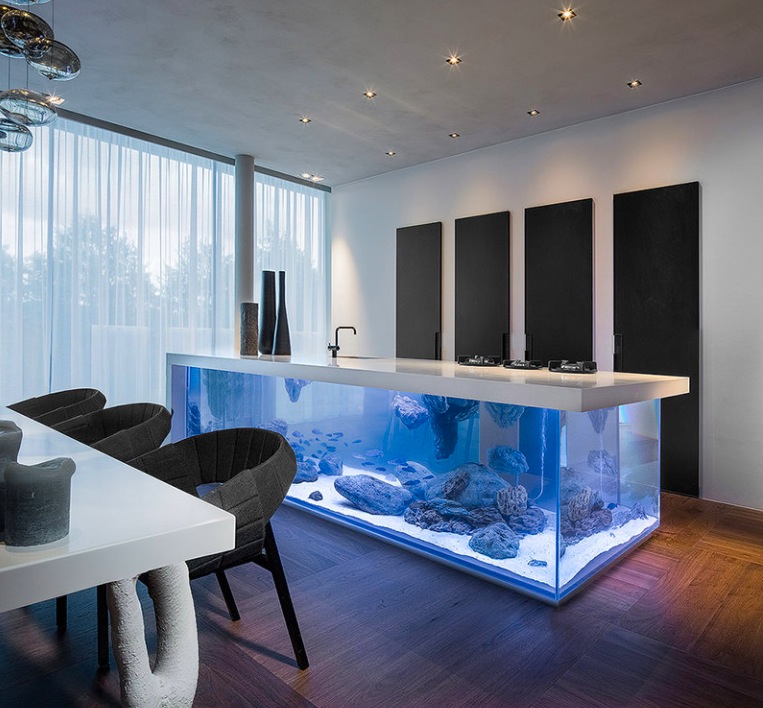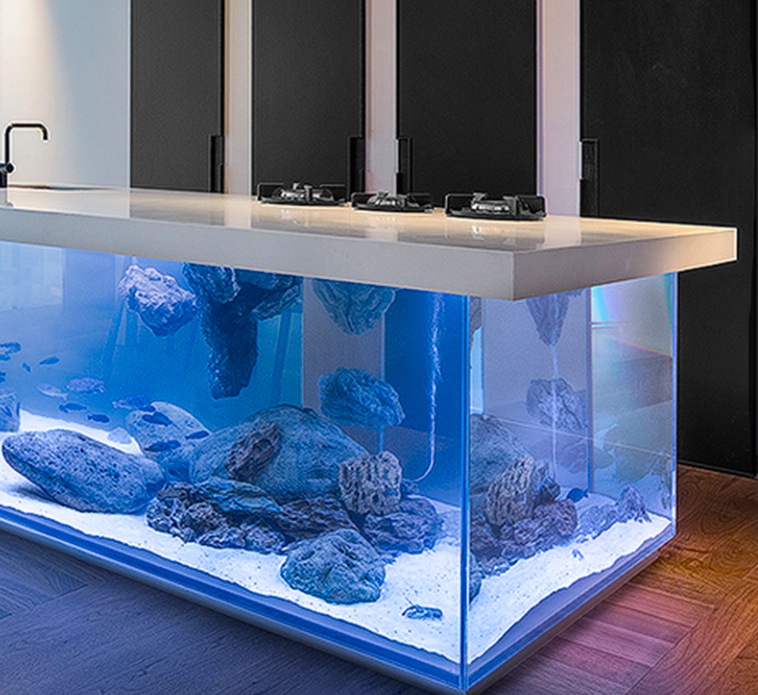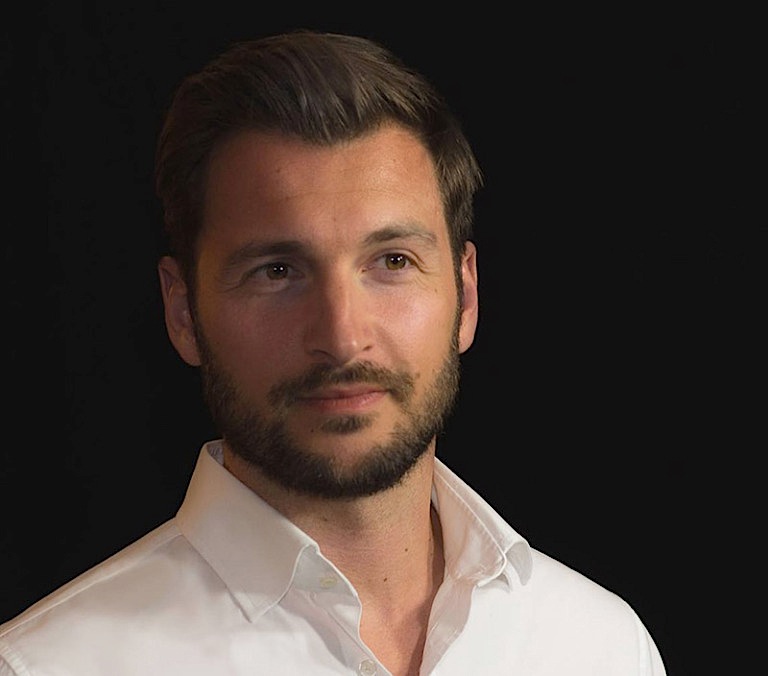 Koleik specializes in eco chic.  His Amsterdam-based design firm incorporates nature and environmentally friendly products in their luxurious interior designs. The Ocean kitchen is his latest example of functional design coexisting with living nature. Lets be honest I don't think you could get more chic than this.
Made to measure and available in limited quantities the Ocean Kitchen can be ordered here.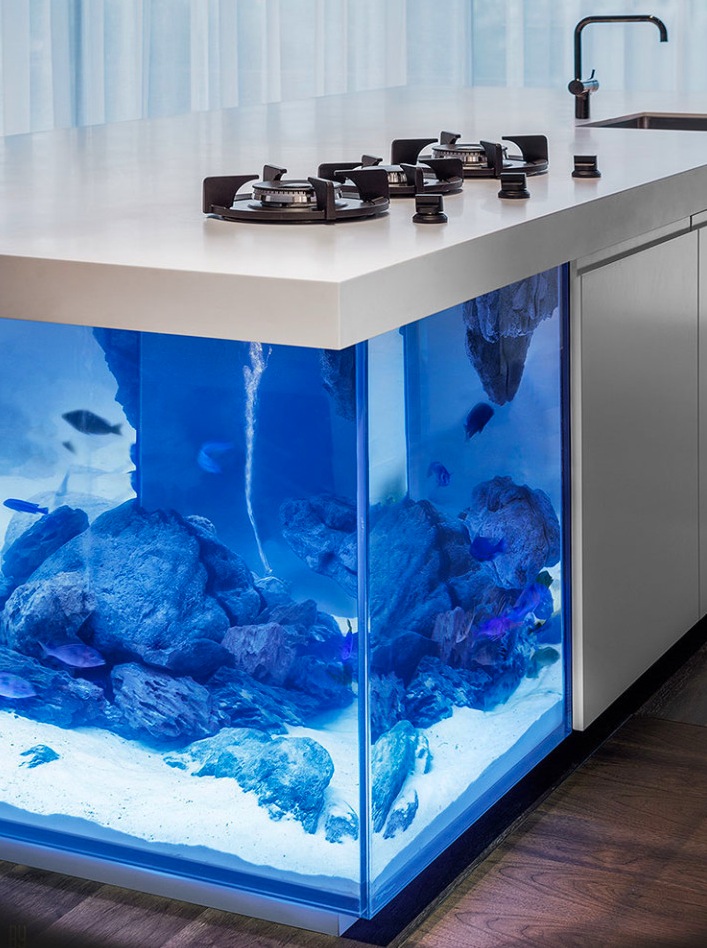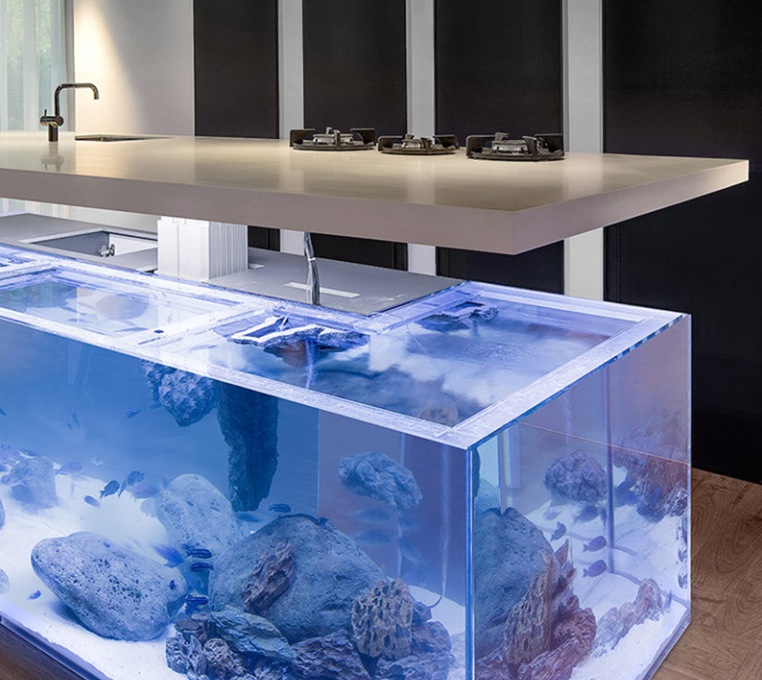 The aquarium serves as the base for a kitchen counter that carefully conceals cabinetry, storage space and the filter while the counter/stove top effortlessly lifts with the press of a button to feed the fish and maintain the L-shaped tank easily.  This thing looks so big, I could maybe fit a manta ray in there...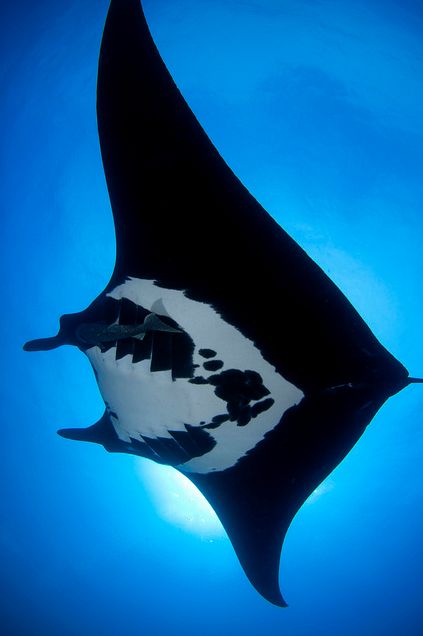 I've been a bit obsessed with manta rays the last weeks. No idea why but are just the most glorious glorious creatures...
Queen Marie