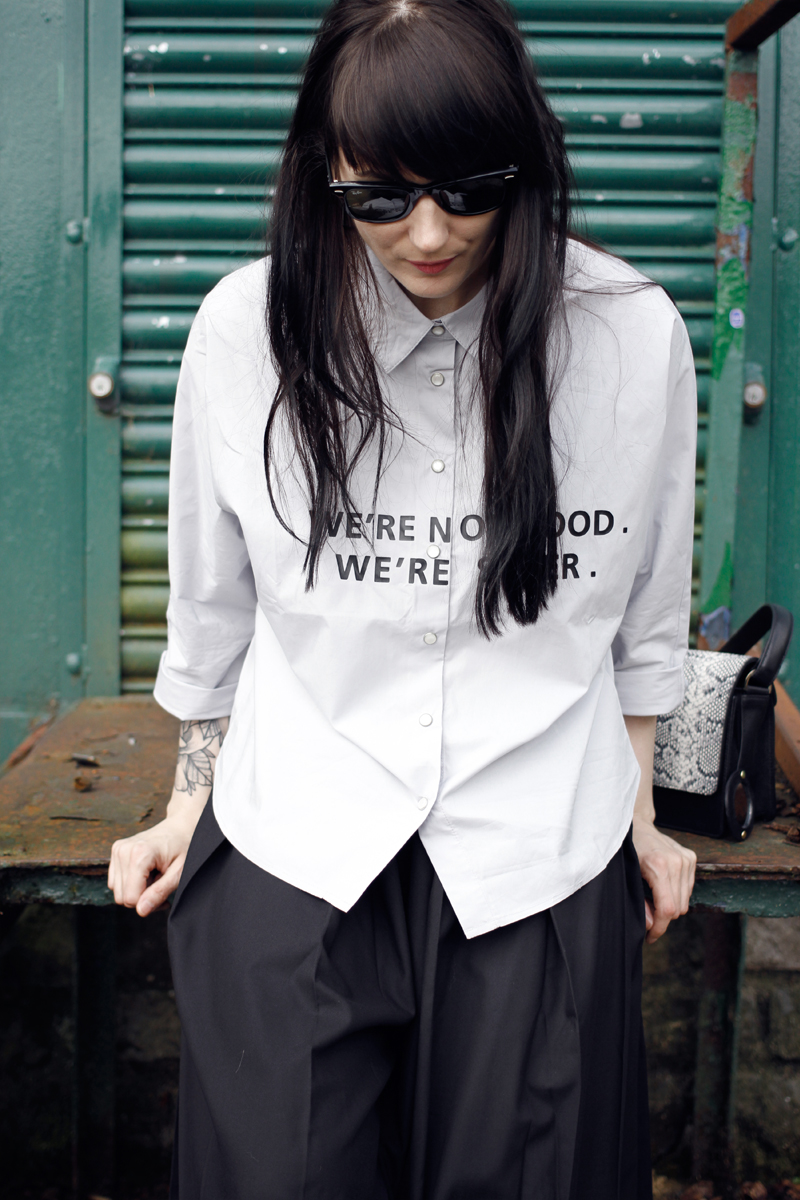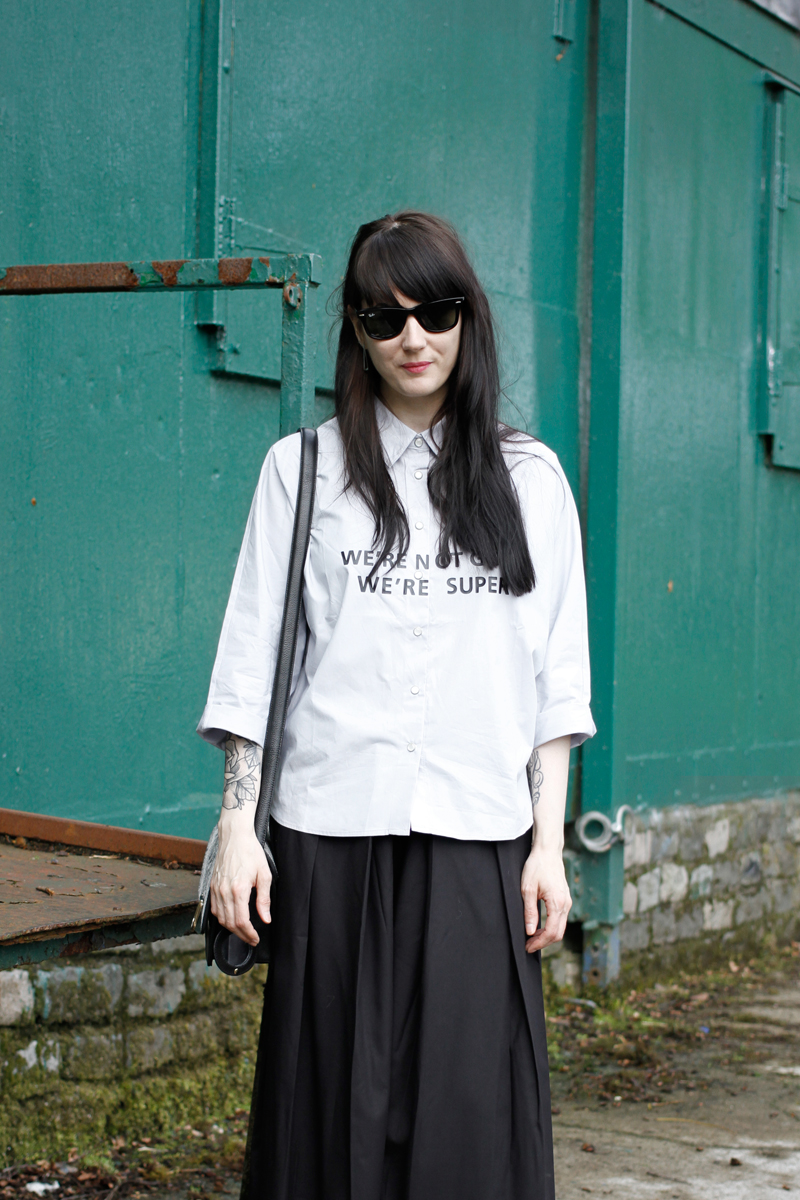 Blogging is all about striking a balance between being honest about the things you like and entertaining your audience. I realise that stylistically, most of you aren't keen on my rock/metal outfits, which is entirely understandable as it is very niche indeed. For me however, that is my 100% natural look and has been forever. But I have always been a fashion chameleon - I like to play dress up.  But when I'm not feeling inspired then I do revert to this basic look as I don't have to think about it. With the way my life is just now, with an uncertain career, I just don't feel happy enough to explore style the way I used to and play dress up any more, and I am aware that in terms of entertaining our audience, I'm not really doing my blogging job very well at the moment. I will hopefully get back on track soon, if life picks again.
By way of a compromise, I am going to try and alternate each outfit post with a fashion one one week and a basic one the next. A little bit of me, a little bit of you! 
So last week you got basic me, and this week I look I belong in prison. I bought this shirt last year and this is first time I've worn it. I didn't realise it'd make me look like a prisoner, but I kinda like it.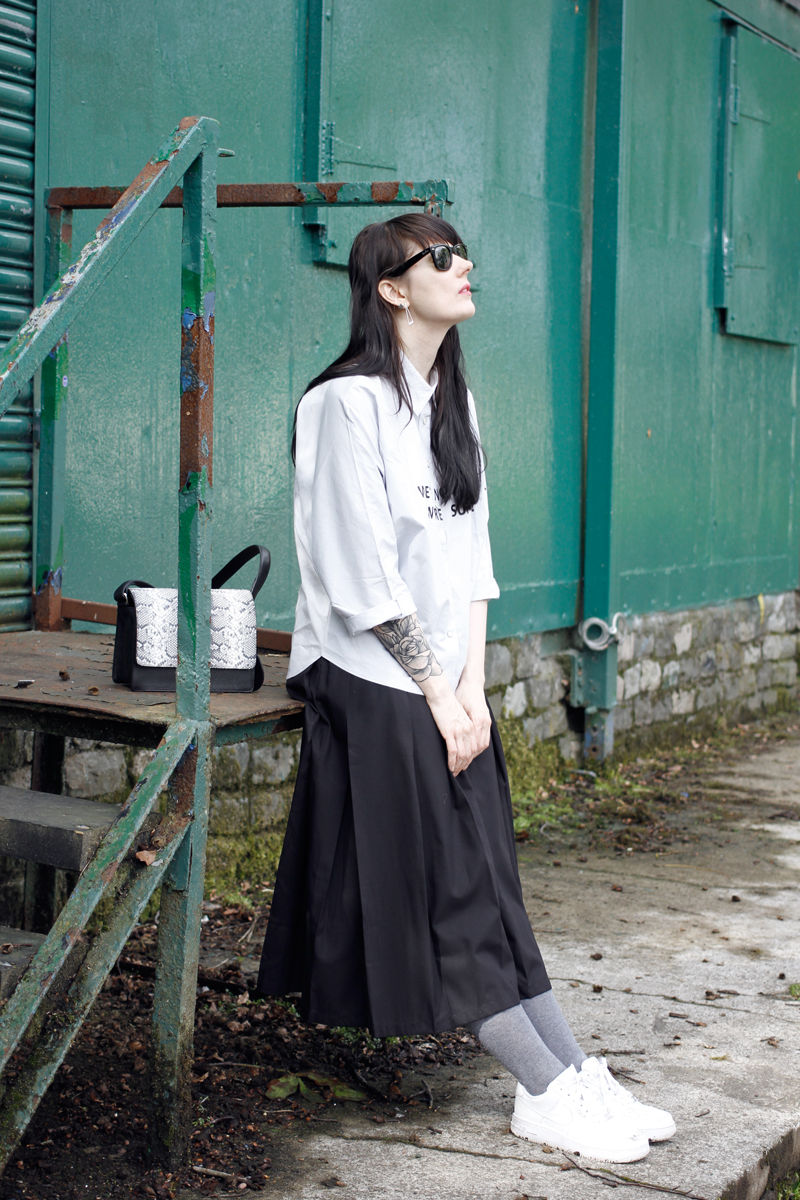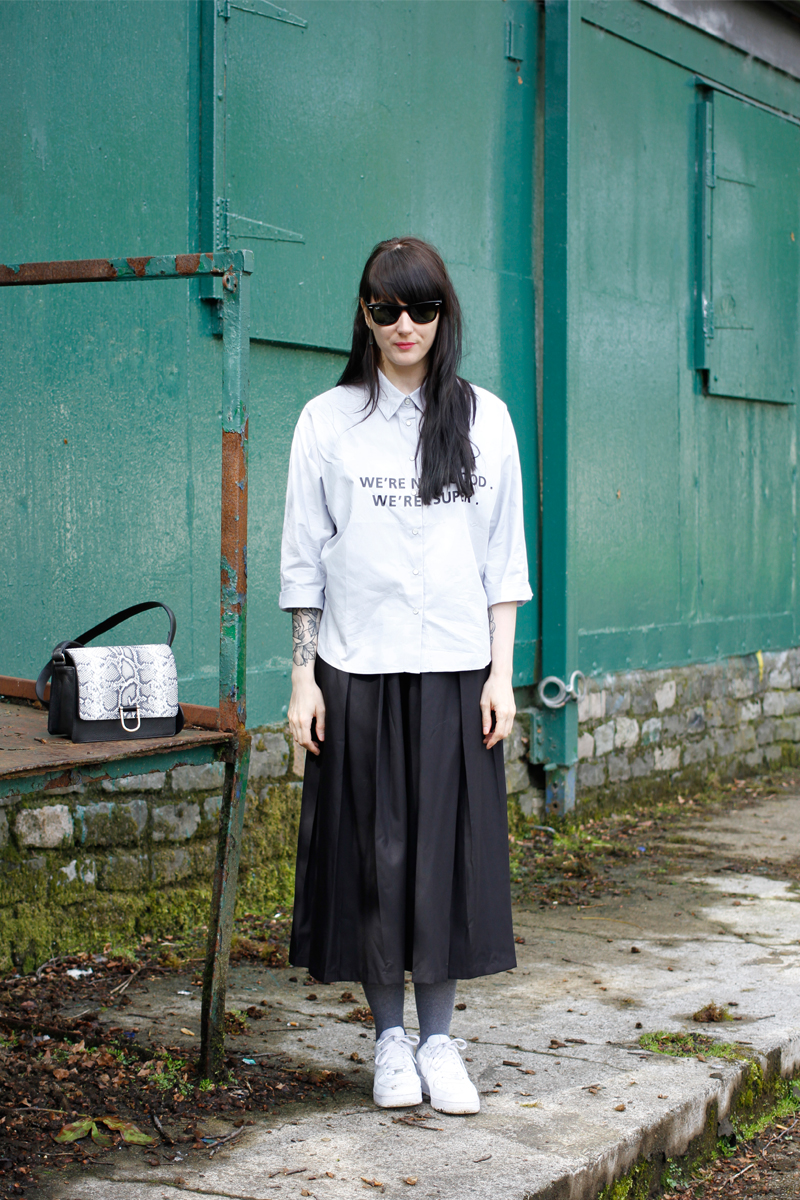 And my And Other Stories bag is never far from my side these days. It's bag perfection.

QMichelle