After New Zealand on Tuesday and the wonder of the large scale scupltures at Gibbs Farm ( just 10 minutes away from lucky Nadine's house) today we head over to Australia to look at  some wonderful sculptures at the total other end of the size scale.
Say hello to Kendal Murray's Compact Worlds...
Kendal Murray's miniature sculptures stage dream-like narratives that are played out by microscopic identities with giant personalities.
Short stories and tall tales ( my favourite kind)  are enacted in a range of playful and dramatic scenarios that are imbued with social, symbolic and personal meaning. Glass teapots, grass-covered purses, mirrored makeup compacts and open books set the stage for each scenario, offering the delight of the unexpected, the puzzle of a question and the possibility of a dream escape into make-believe worlds...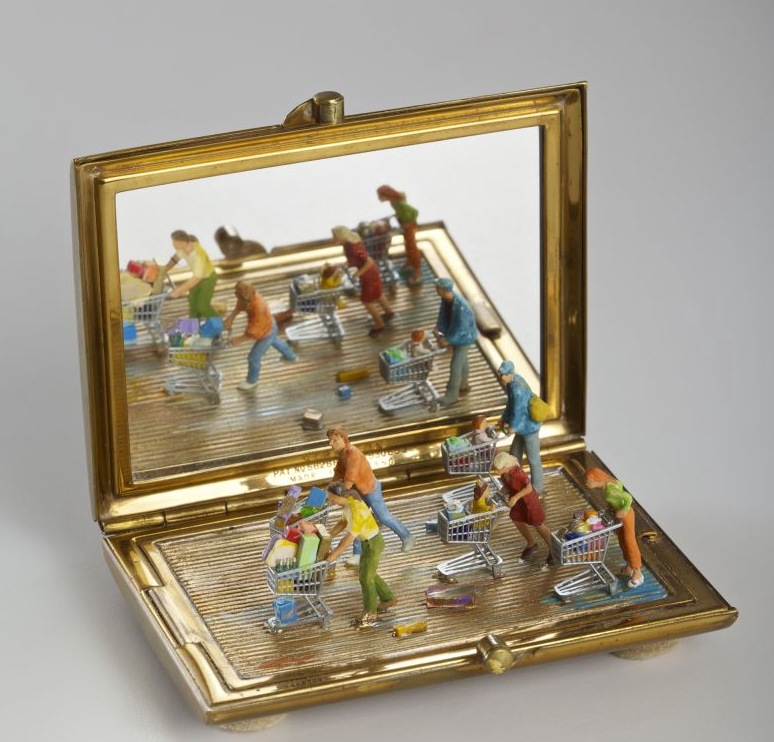 They are so detailed and enchanting that you find yourself peering at them and wondering what the little people are doing and thinking. Although to be fair I do that when I'm looking at normal sized people!
Much as I love them all, the grass covered purses are my favourites. I keep looking at the white pebbles inside the purses that serve to both weight them down and fill the purse up, all the better for the story to be played out on top of it..
For such tiny things they have a healthy sized pricetag.
You can own your own litte world from £1400 from The Arthouse Gallery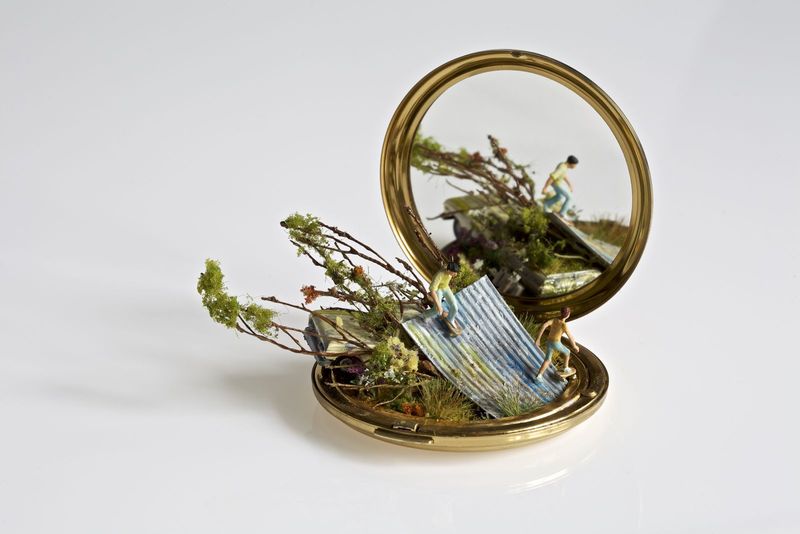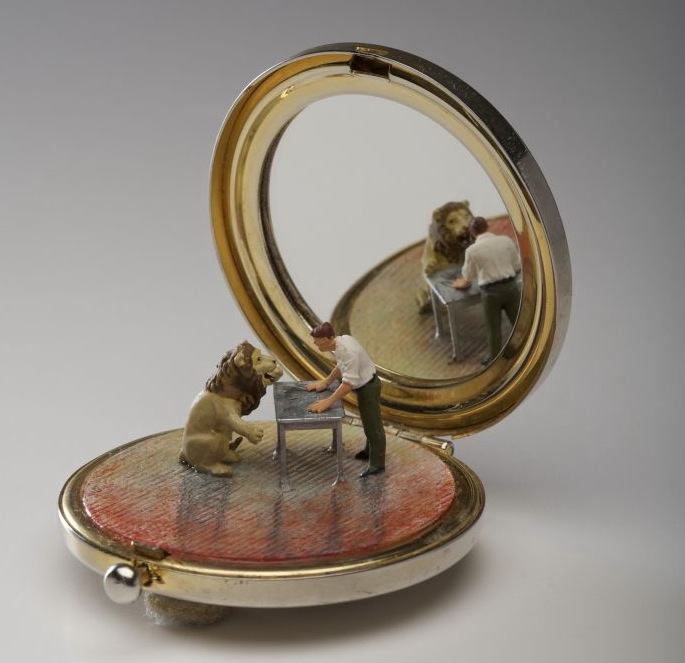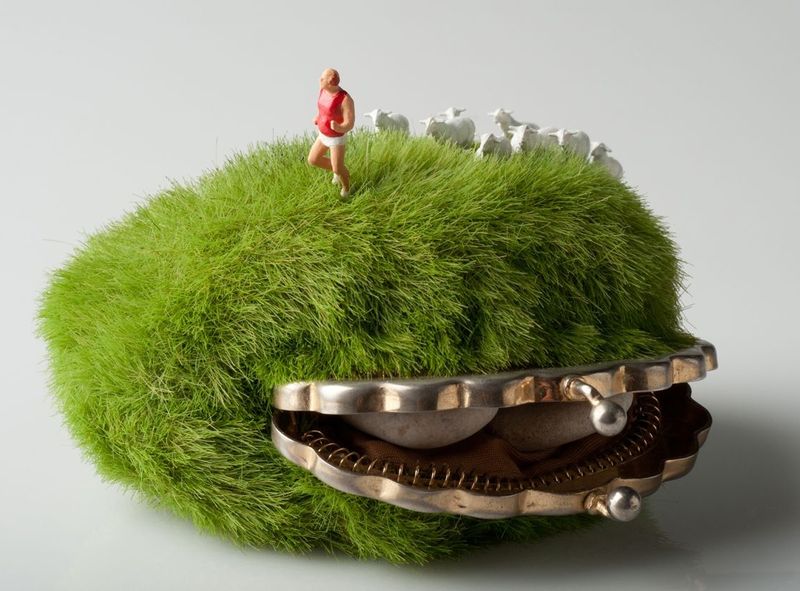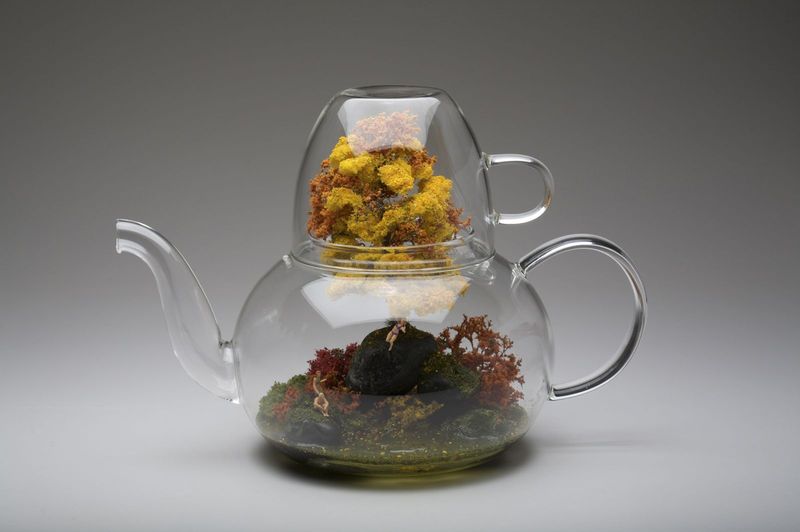 Images courtesy of the Arthouse Gallery
Queen Marie