On Saturday Queen Michelle and I are going shopping.
She is on the hunt for some major silver bangle action.
As with everything, we couldn't be more different in what we want from a bangle.
She is looking for irregular ones that look rough, worn and a bit battered, me I like them shiny and pretty.
However having said that, if ever there was a man that could make me change my mind it would be Billy Moore, the Tennessee-based craftsman who hand-makes leather belts and bracelets and is the owner of Cause and Effect
Oh my my but these are things of real life beauty. The more battered and bashed they are, the more they shine. Just look how special this turquoise whales mouth bracelet is.
I look at this and I instantly remember being about 8 years old and the sound and feeling of having scraped my bike against the kerb and the paint came away showing the metal underneath....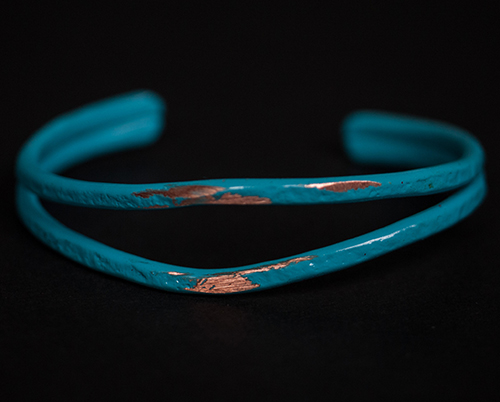 Or  take a look at the Copper Bar Cuff , hand-shaped from Copper. After being forged, the bracelet is stained with a cool Black color, with the Copper showing through for a vintage look. 
One size fits most but may not fit larger wrists. The Bracelet is shapeable by gently bending the tips...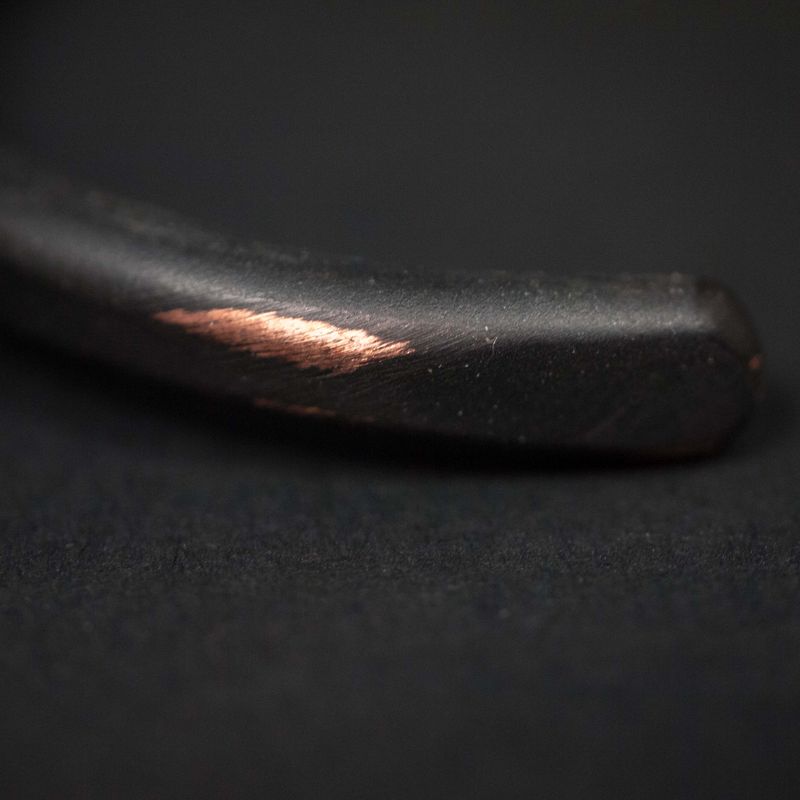 Billy Moore, is the one-man-gang behind Cause and Effect, his belts, buckles and bangles are all hand-made by himself back in Tennessee where he often uses various techniques achieve the look he desires - whether the leather hides are soaked in a riverbed and distressed by hammering rocks and smashing stones on them to hand painting them or other methods, his belts are one-of-a-kind and are each hand signed by himself...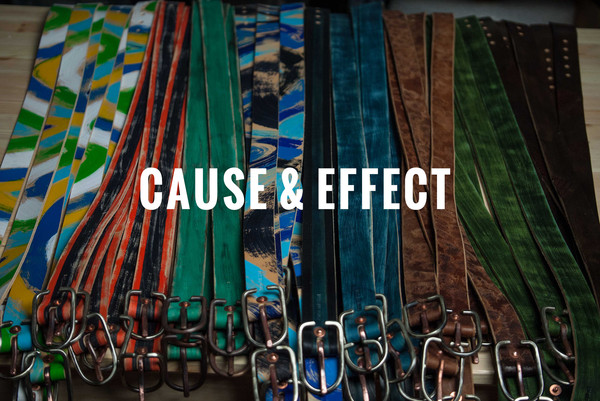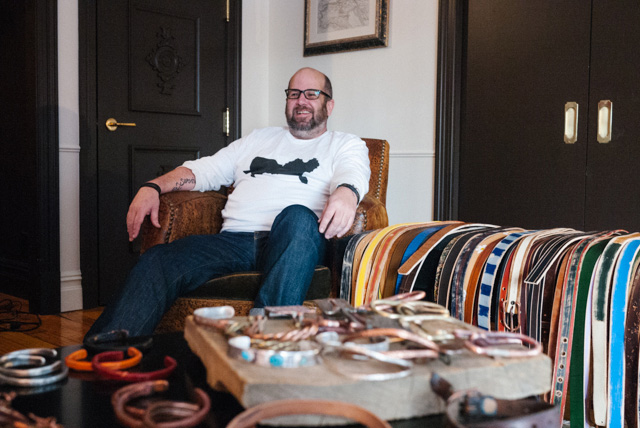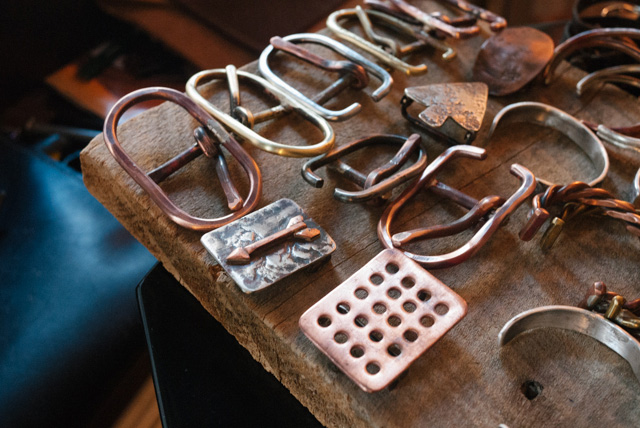 Experienced in metal work, and seeking a project to nurture his creative ideas, Billy  began experimenting with metal. First building belt buckles, then crafting bracelets with serious metal, and pretty soon he realized he was on to something. 
Something pretty dang special I would say...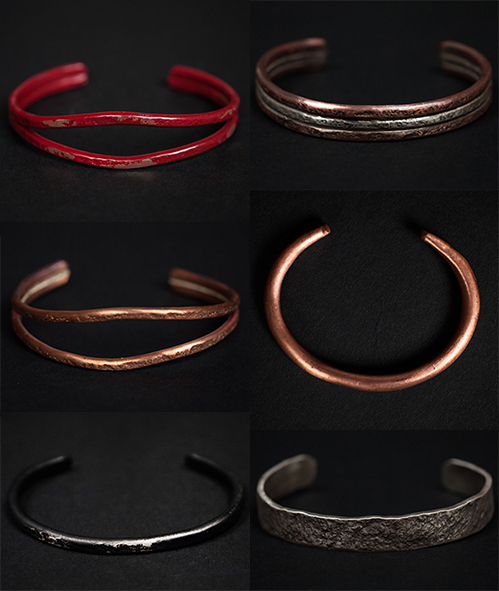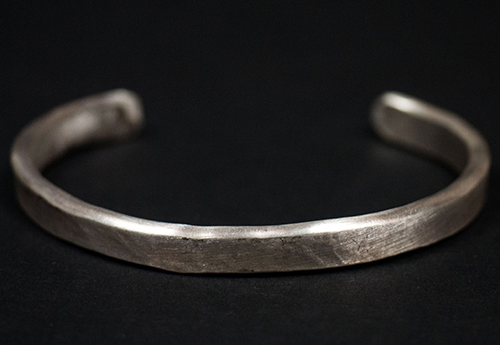 Billy's methods are unique among leather craftsmen.
Inspired by his father and grandfather who knew how to build things, and fix them when they broke, he uses his hands and tools created by nature to craft his pieces. After acquiring leathers from American tanneries, he conditions the skins, sometimes waist-deep in a river, othertimes using a tree-stump, or even with boulders to give an uneven finish.
Smashing and crashing with love he produces these wonderful things....
I can honestly say that I want to wear every bangle and bracelet that Billy has ever made
 Queen Marie