Not always!
Sometimes it's hard to believe what you see.
Take a look a look at this....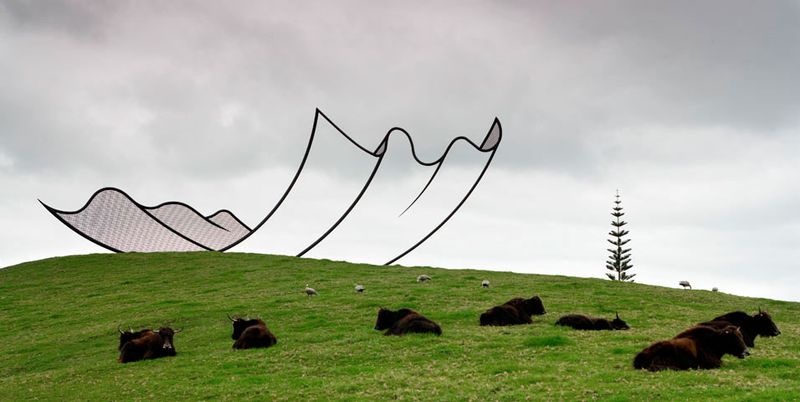 No this is not a hanky dropped in the countryside by a careless cartoon giant, it is 'Horizons' a  sculpture by Neil Dawson which sits high up on Gibbs Farm  in North Aukland.
 This is a 15m high and 36m long metal outline of a piece of cloth, which looks like it has floated down from the sky and come  to rest on the top of the hill.
This is no ordinary farm. It is a sculpture  farm. For more than twenty years Gibbs Farm has commissioned major works and today includes includes major works by Graham Bennett, Chris Booth, Daniel Buren, Bill Culbert, Neil Dawson, Marijke de Goey, Andy Goldsworthy, Ralph Hotere, Anish Kapoor, Sol LeWitt, Len Lye, Russell Moses, Peter Nicholls, Eric Orr, Tony Oursler, George Rickey, Peter Roche, Richard Serra, Kenneth Snelson, Richard Thompson, Leon van den Eijkel and Zhan Wang to name but a few! 
 For Alan Gibb, founder of Gibb's Farm the brief and criteria for new work is simple – the art must react to the landscape, which just so happens to be 1000 acres of incredible, undulating fields and an enormous natural harbour. 
Dawson's Horizons was one of the earliest sculptures to be commissioned for the Gibbs Farm and it doesn't matter how many times I look at it, I still struggle to believe it's real.
I think that's the reason I love it as much as I do...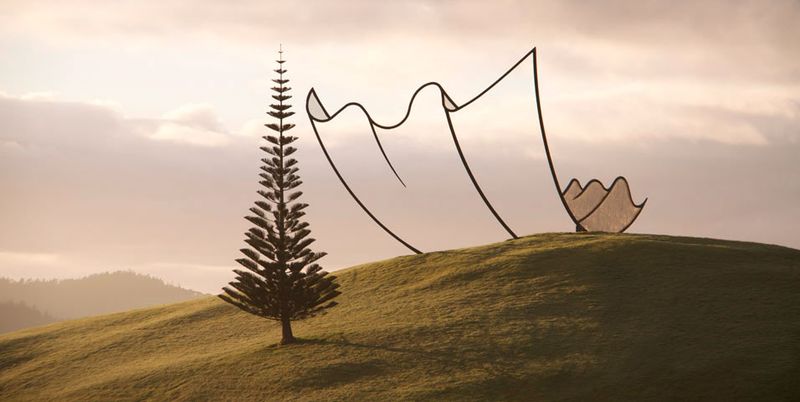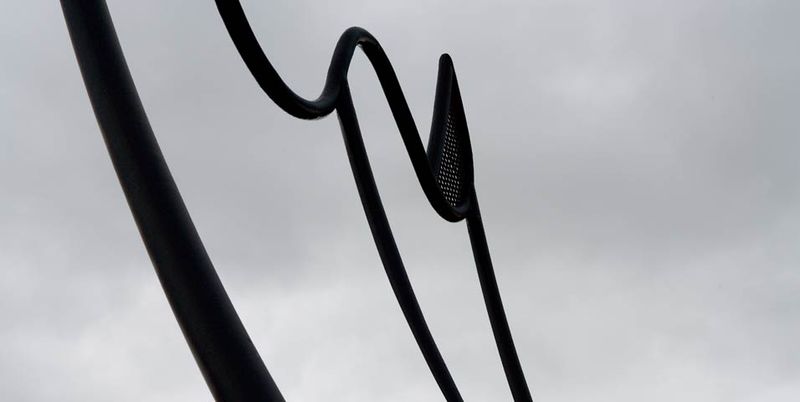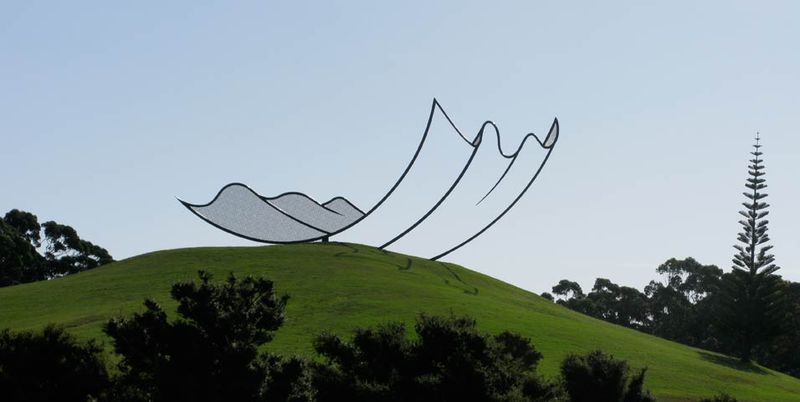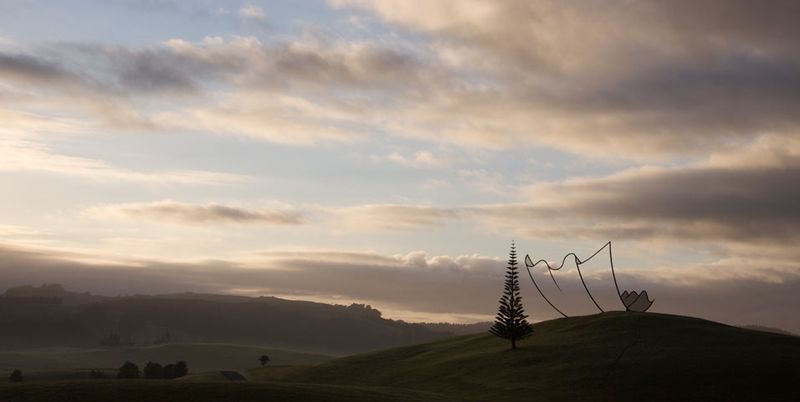 Queen Marie
x