If I really were on the way to Woodstock, then I would have obviously come across a time machine that had both spirited me back in time and across the ocean to America.
That being the case, then I can imagine no better dress to wear than this darling green Marni one. Or how about this darling sugar pink tiered skirt...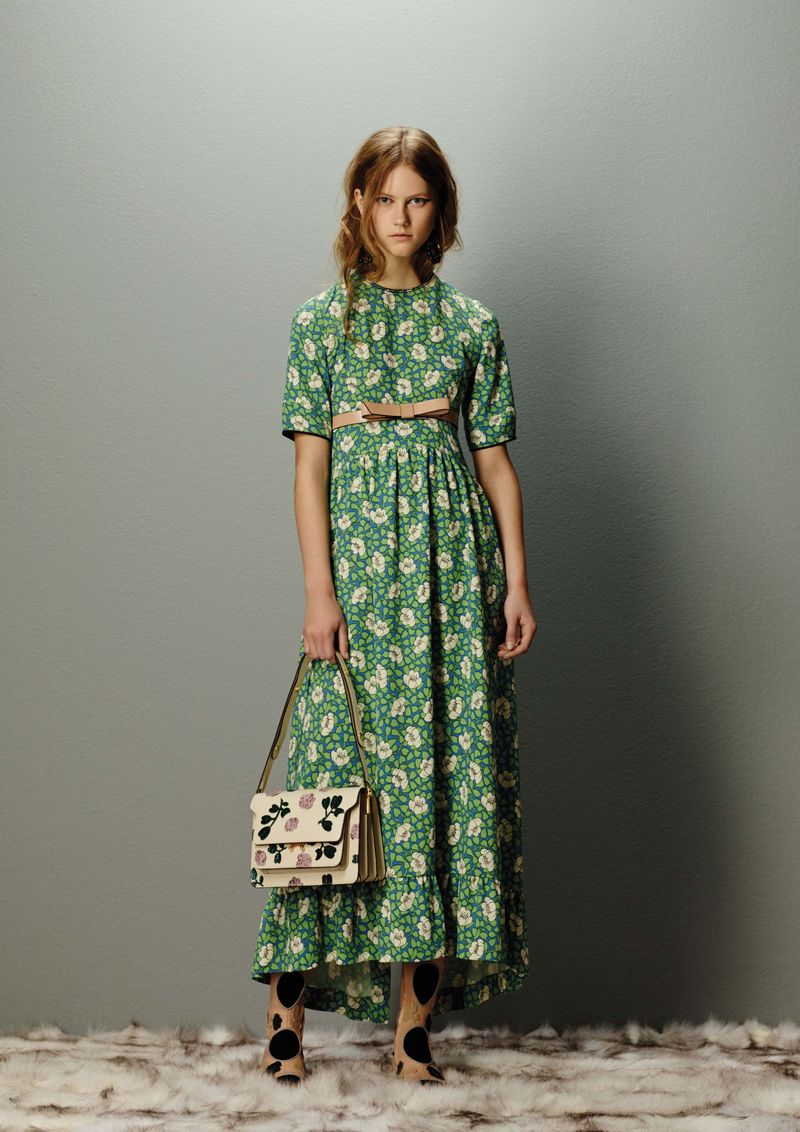 They are both part of the new Marni trans-seasonal capsule collection. A collection that expresses a precise and individual inspiration, autonomous from both the catwalk show and the pre-collection. Consuelo Castiglioni conceived it as a mood-board through which she can express a definite feeling with a concise message. "It is a style playground: young, incisive, fast, seductive"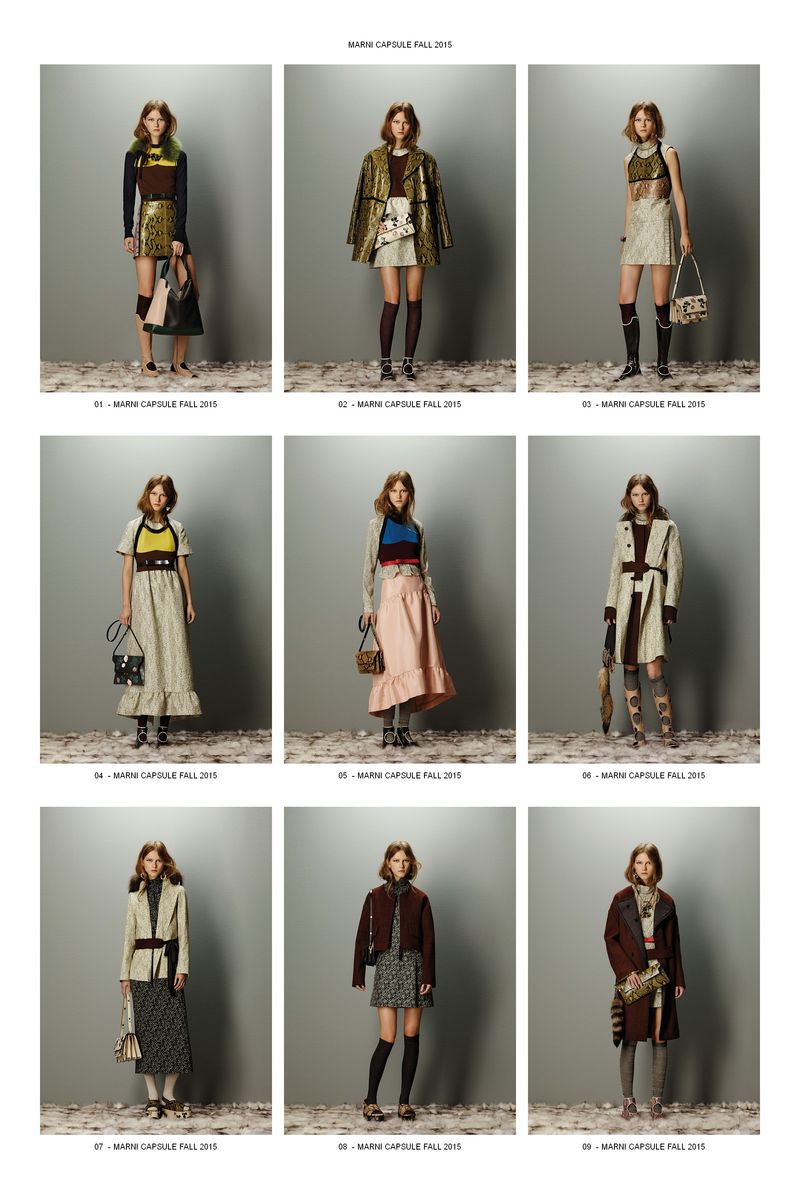 The collection, pervaded by hints to Sixties couture, with riffs of a Woodstock vibe, has a playful undertone.. Outfits swarm in the same motifs, micro or macro, either as prints or jacquards, with typical Marni flair for the mismatch. The silhouette is neat and precise ( sadly the opposite of my usual silhouette!!!) either mini or midi.
Layered onto short dresses or tailored to-the-calf skirts, knitted pieces have a familiar charm. The knitted vests over shirts suggest a propriety that is  contradicted by the injection of patent python ( don't know why but that phrase makes me laugh!) and toned up by the romantic buttercup prints. Bonded satin dresses are embroidered with flying birds....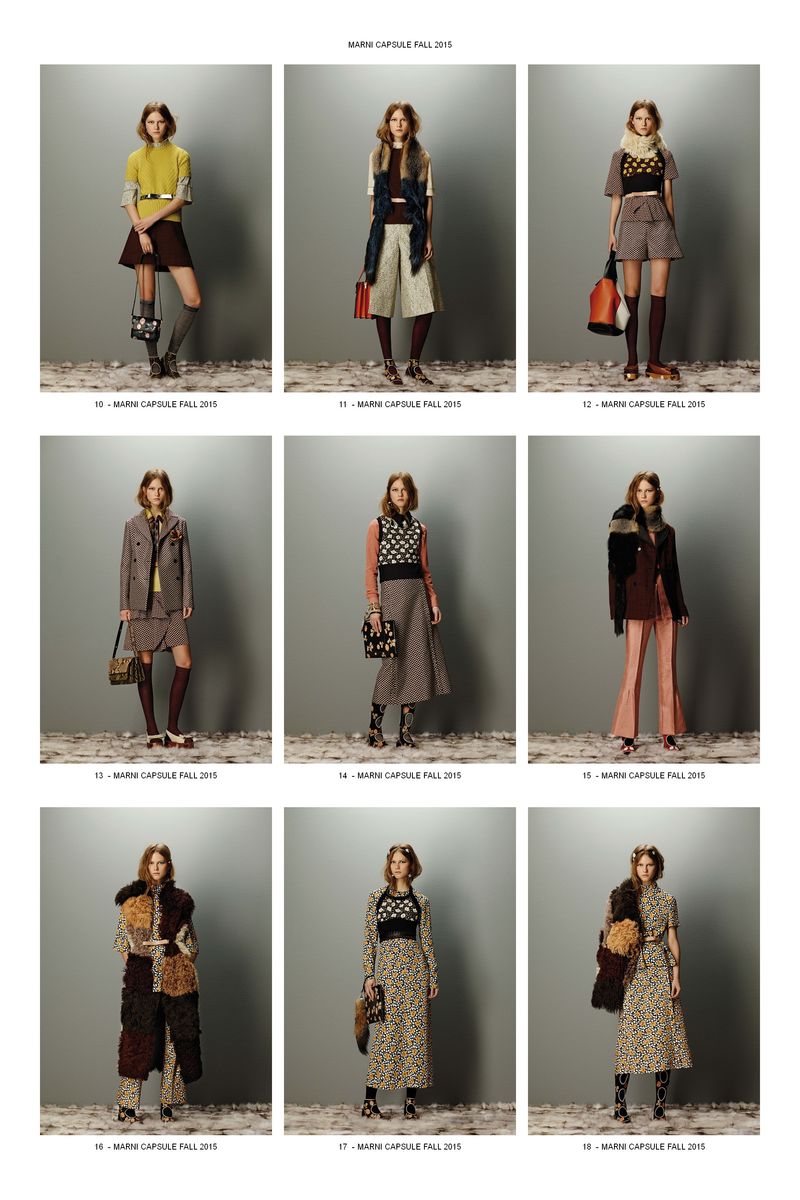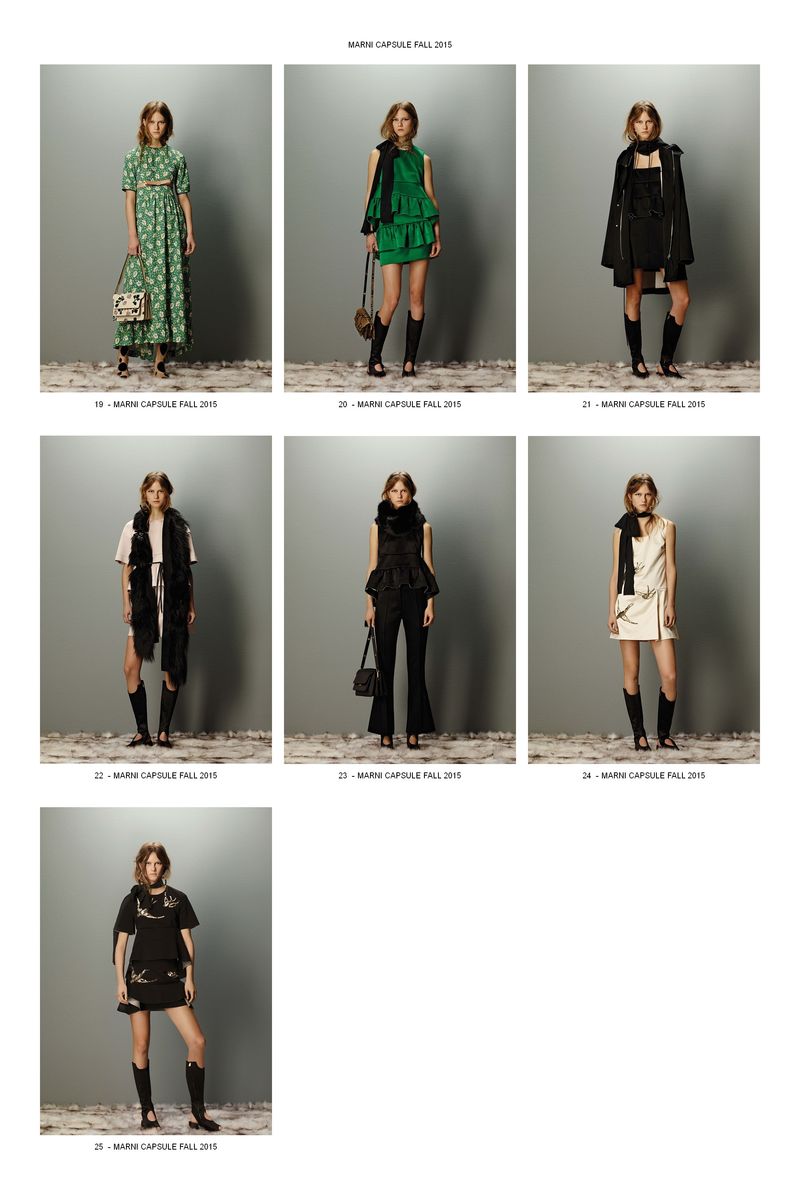 The palette is mysterious and sugary: tones of green, skin and dusty pink with accents of burgundy, lime and rust. Fabrics are compact yet light: bonded cotton/silk; double silk/cotton, georgette, light jersey. Accessories mix the graphic with the romantic: cut-out boots, printed wedges, clutches and the iconic Trunk swarming in flowers.
Much as I love this I have to say that I am deeply uncomfortable with the snakeskin, the fur and the idea of trans-seasonal. Between AW, SS and Resort collections, the fashion merry go round spins faster and faster every year. I for one, long for things to slow down which is perhaps why my heart belongs increasingly to slow and recycled fashion.
 Queen Marie