Last week the weather was utterly miserable and wet and there was zero possibility of shooting any outfits. Luckily, the weekend brought better luck and I was able to shoot my current uniform. I did warn you kids it was going to be simple for a while - as you can see, I wasn't lying. But it's where I'm at.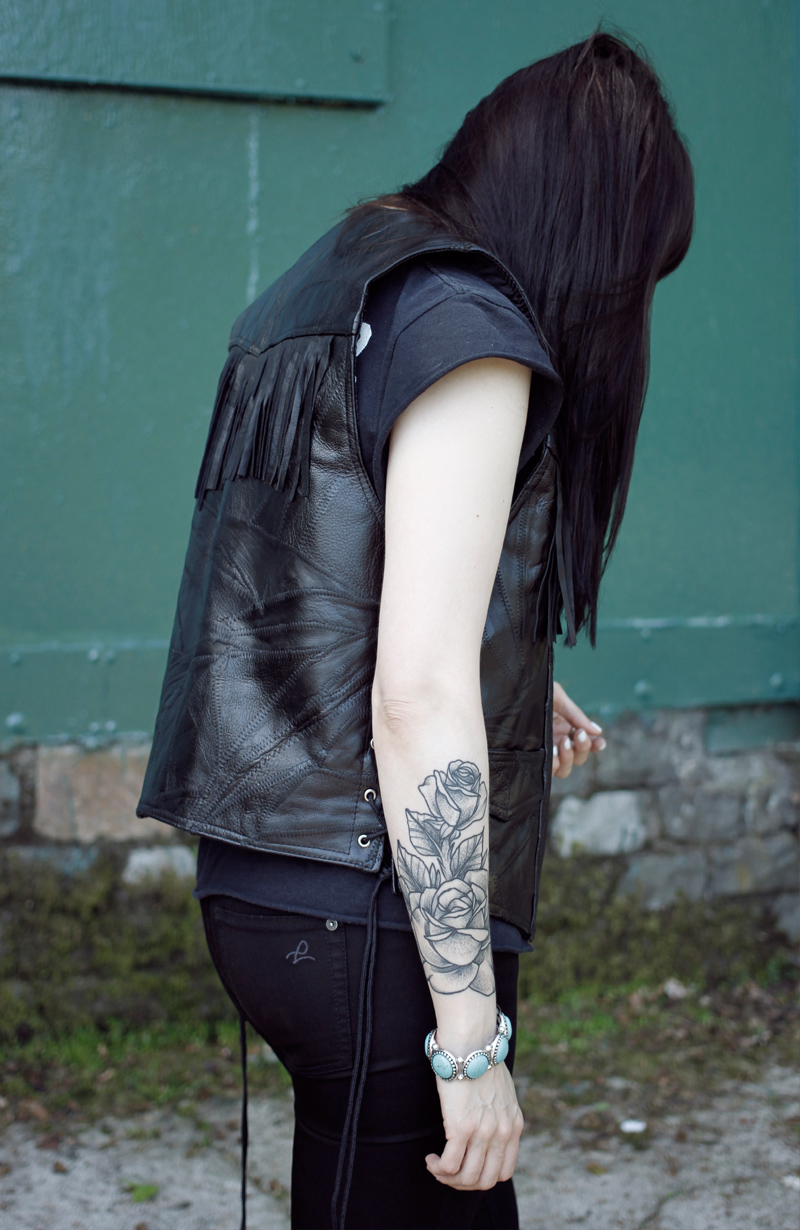 I've been pretty much living in these DL1961 jeans, especially since my other fave jeans, my MiH Oslo, ripped due to sheer volume of wear. I'm hoping Prince B's mum will be able to patch them up for me when we next visit her. I can't imagine life without those damn things. Mercifully I adore these Florence skinnies, so jeans crisis narrowly averted.
My t-shirt drawer has been seeing plenty of action lately, digging out some long forgotten tees. And as anyone who knows will tell you, I feel cold pretty much all the time, so my vintage leather waistcoats are getting loads of wear at the moment, both under and over my jackets. The extra layer of leather is providing me the extra boost of heat I need. Plus, fringes.
Even thought the weather wasn't exactly roasting hot, it was warm enough to finally wear my new ASH sandals. I love these so much. They are incredibly comfortable and don't shred my feet at all.
DL1961 Jeans 
Vintage Leather Waistcoat 
Vintage Samhain T-shirt 
& Other Stories Bag 
Quay Sunglasses 
ASH Sandals