Happy Easter everyone.
Hope your  holiday weekend is filled with Easter Blessings and lots of chocolate.
May your eggs be small, medium and large just like these wonderful Rabbit chairs by SANAA...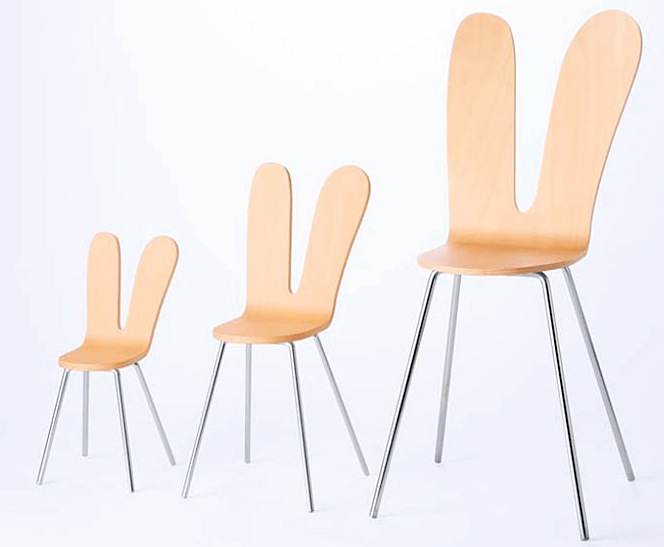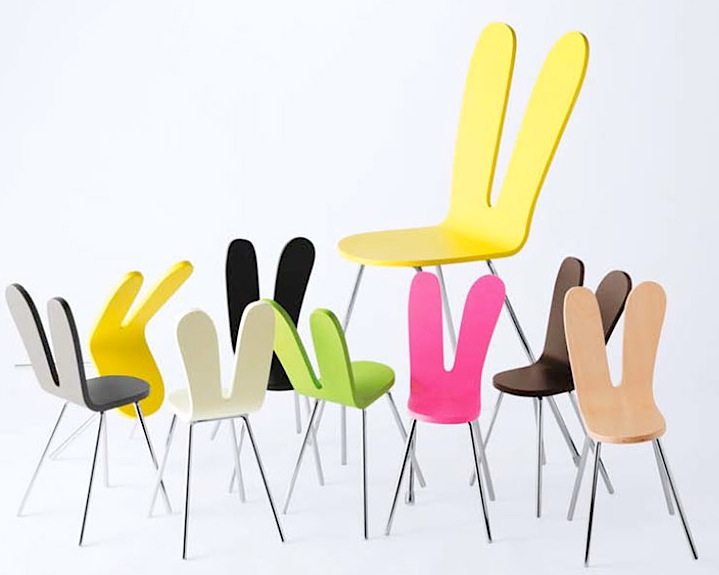 The 'armless chair' by SANAA for japanese furniture manufacturer maruni wood industry is one of the company's most well received designs, 
Kazuyo Sejima and Ryue Nishizawa are award winning architects with the firm SANAA and designed these armless chairs with distinctive bunny ears  to help  relieve stress on the spine.
I love the playfulness of this chair and it seems I am not alone with Sejima saying - "There's nothing I'm particularly conscious of, but I'm aware that my work is sometimes thought of by people from other countries as being distinctively Japanese. It seems to me that there is probably a different awareness of form and shape at play here."
 The size of the seat of the chair was the subject of much discussion when it was revealed that the seat isze had to be made  2 inches larger when the chair was introduced to the American market ( I don't know what all the fuss was about, hell, I would be happy with it 22 inches bigger for added comfort!)
Then in 2011 they went the opposite way and produced it in smaller sizes, with the Mini and Minimini sizare meant for small children...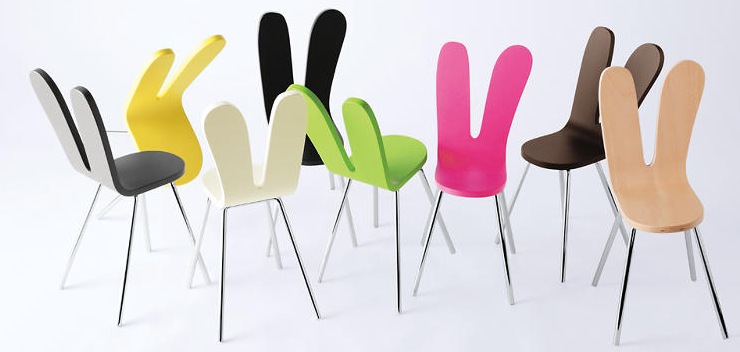 I don't know about you but I would be delighted if The Easter Beagle left me one of these chairs along with my egg in the morning
Queen Marie