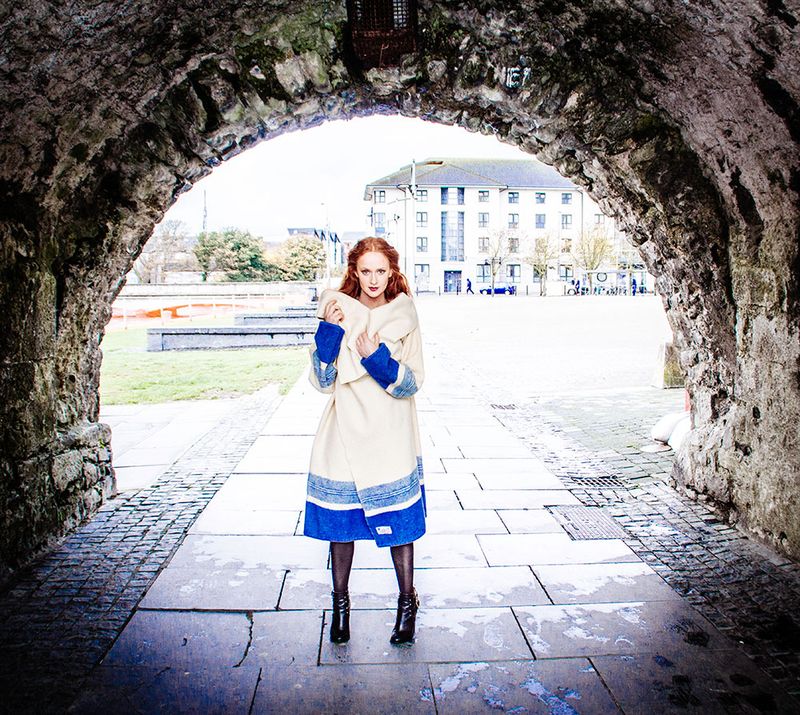 I got an email from the lovely Kimberly  last week, pointing me in the direction of the most glorious blanket coat you ever did see courtesy of the charmingly named Missy Bonkers
I have to say right at the start of this post that I can make no apology for the number of shots I am going to show of these coats. The images are so lovely I struggled to decide which ones to use...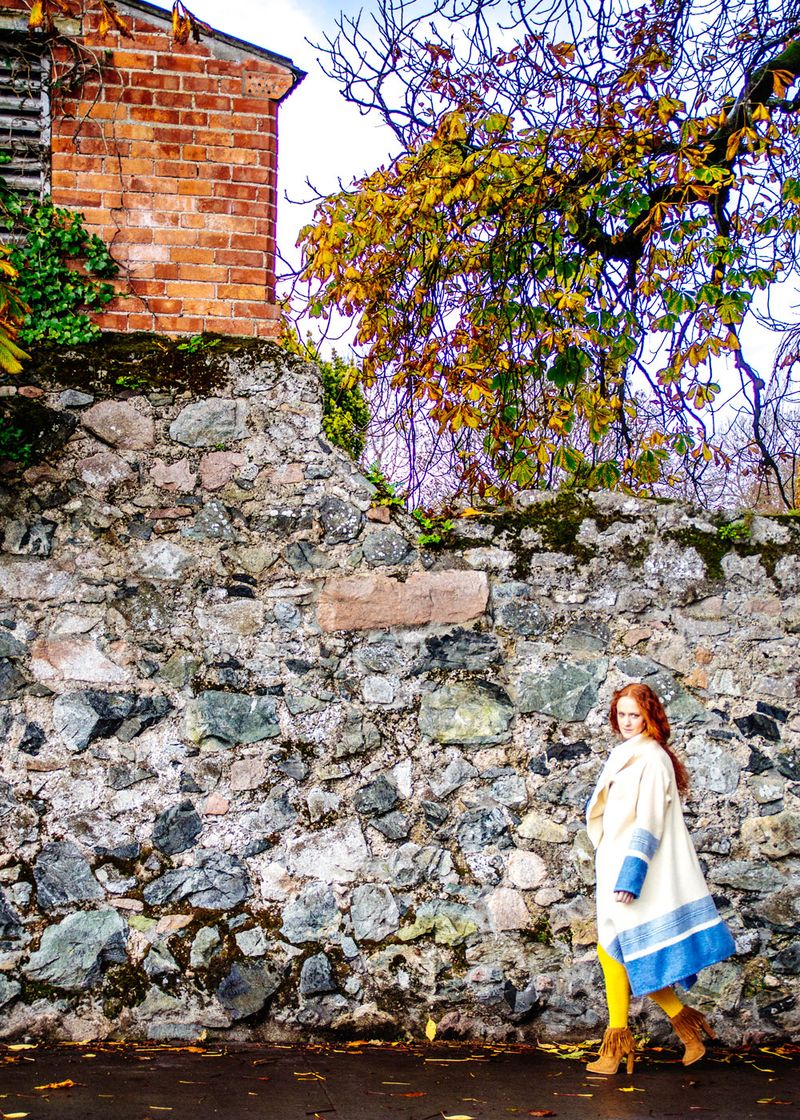 Model Stephanie Casserly, Photography Alan Fitzpatrick, MUA Eye Candy, Stylist Sarah Conneely, Coats by Tina O'Rourke
Missy Bonkers was set up in May 2009 by Tina O'Rourke and Alan Fitzpatrick.Initially as an upcycling initiative, Missy Bonkers created limited edition clothing designs using recycled and organic materials.
 Since 2013 they have worked exclusively on upcycling & redesign projects, creating an awareness of slow fashion that is both individual and unique, while also encouraging awareness of how clothing can be restyled to prolonging the lifespan of a garment, rather than disposing of it.
It was set up to raise awareness of textile recycling and to advocate the idea of slow fashion.To provide a service where clothing can be restyled to a high level of design and quality and to actively provide training and awareness of how clothing and textiles can be restyled and reused.
They are also looking to actively promote other designers working within the design and craft medium using recycled materials on their website.
What a wonderful website, it is has tutorials how to make your own blanket coat, bag or even how to turn a shirt into a skirt. See here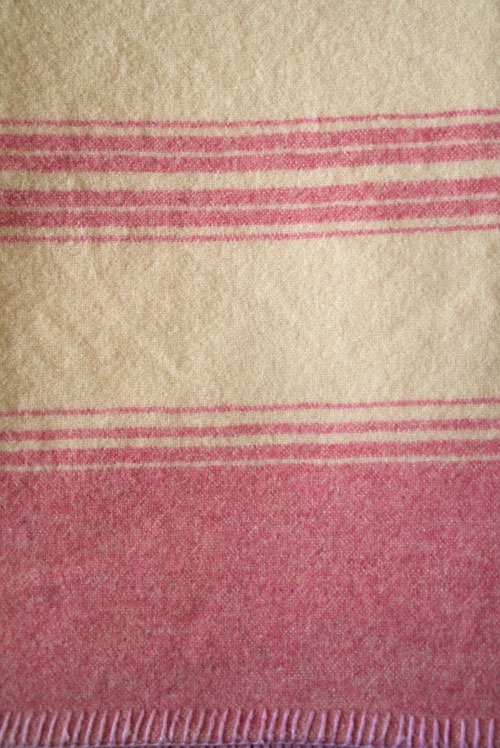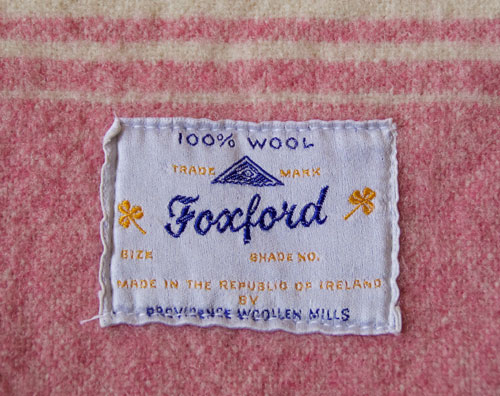 I love being swaddled in layers and have more coats, jackets and scarfs than are seemly.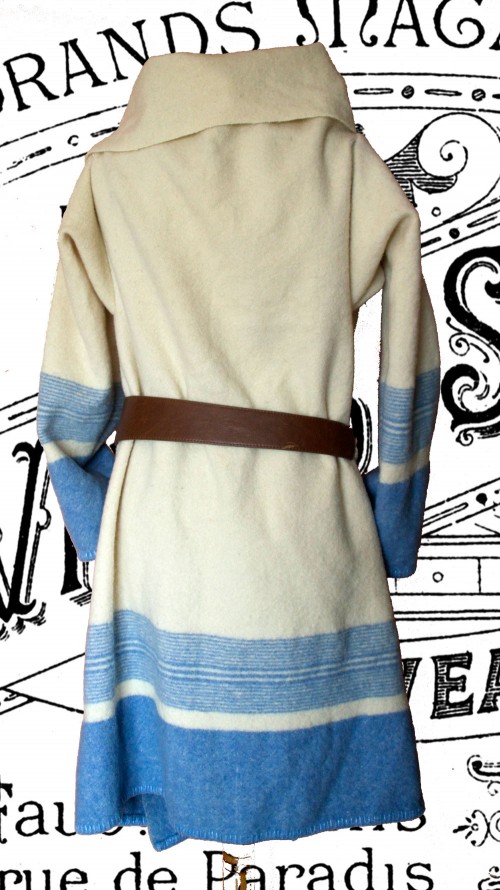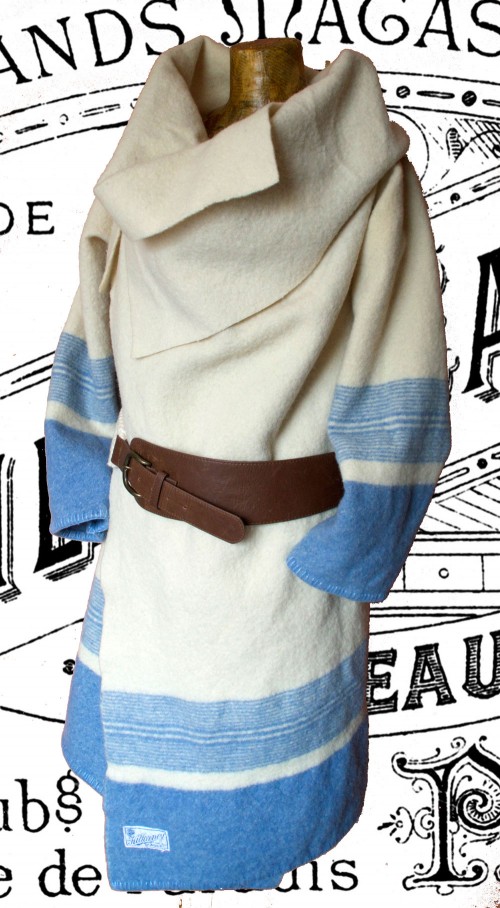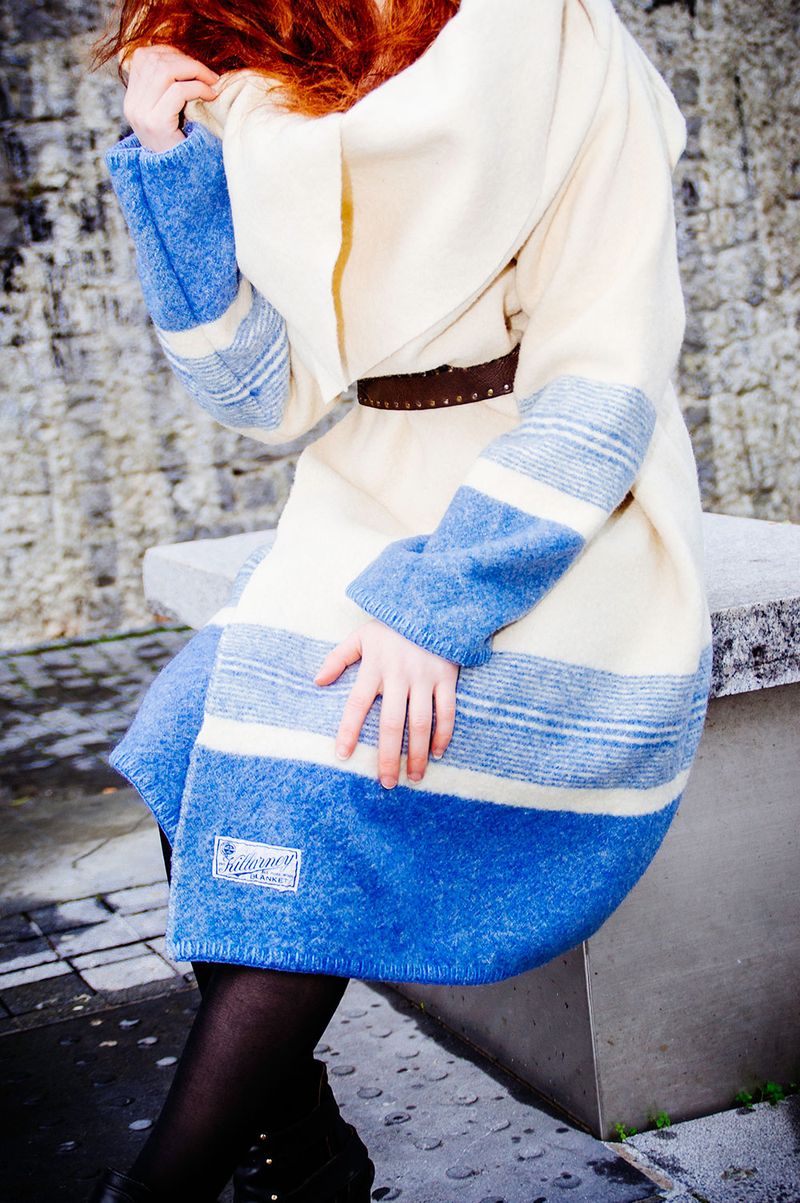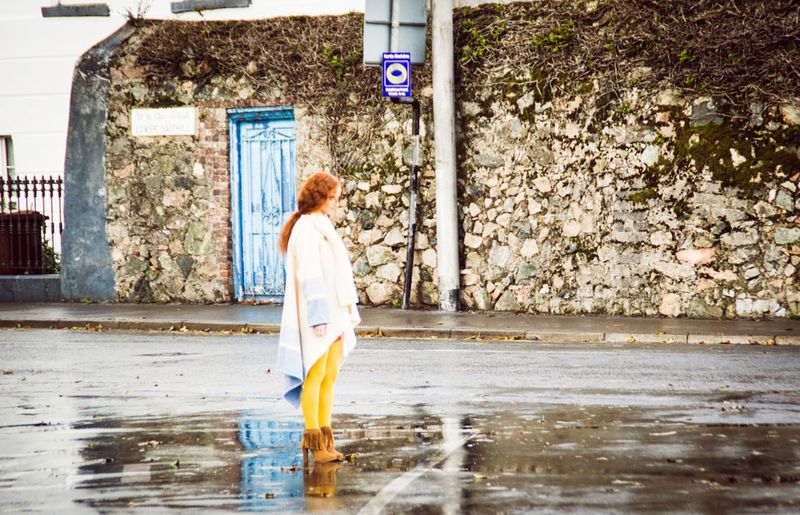 Made to order from a Blue, Pink or Green blanket , costing £150,  each coat is custom made to your own measurements.
I think it's pretty safe to say, this will be my next coat. I just need to decide on which colour to choose...
Queen Marie