Dust and I have been busy working away on the latest Danseuse collection, entitled Petals. We have just added two floral skirts to the shop and will be releasing other pieces throughout May - just in time for spring and summer. We I am so excited by the collection because it contains some beautiful floral prints, and you know how much I adore florals. It's bright, colourful and youthful.
This collection will feature delicious dresses, some pretty longer length shorts and the aforementioned skirts.
This short Tropical Floral skirt is my fave floral. The white and brightly coloured flowers makes it a perfect match with my newest Yumiko leotard, which I'd actually had trouble finding stuff to match because of the bright green I'd chosen for the bottom half. This skirt just goes with everything in my ballet wardrobe.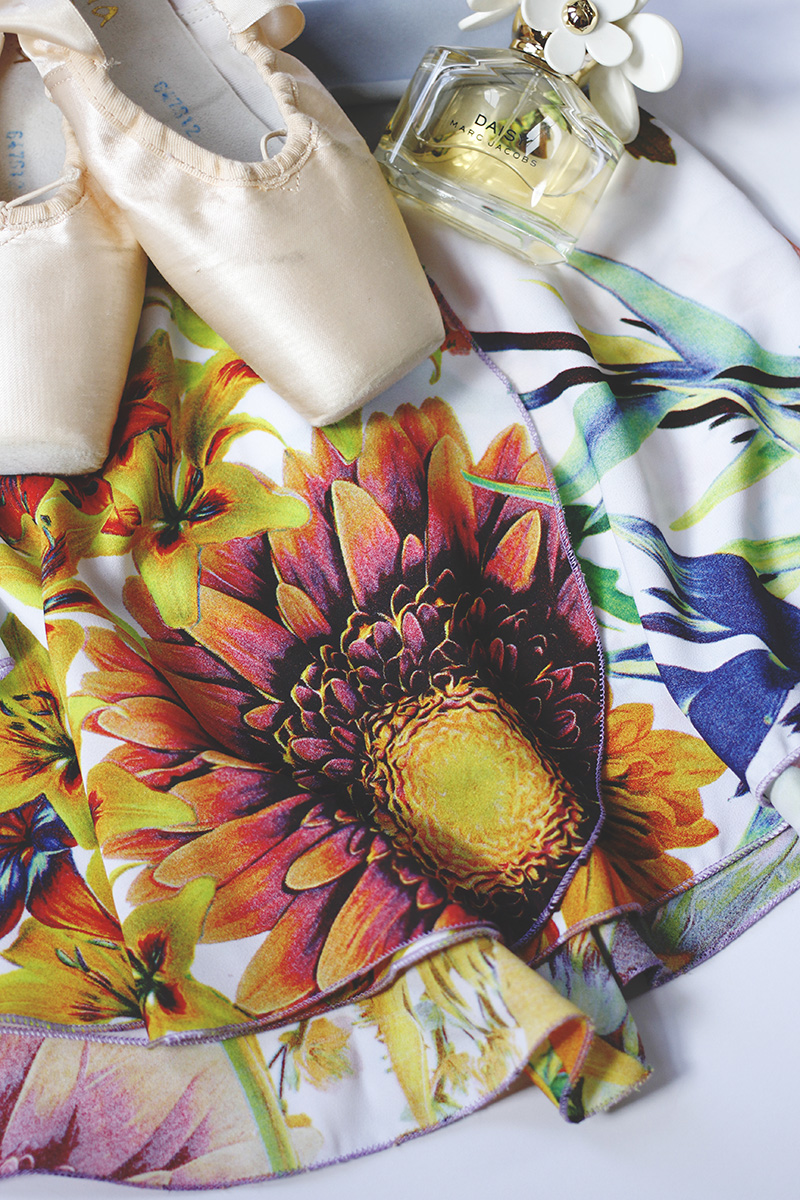 The other skirt which is in the shop is a gorgeous navy Ditzy Floral. This takes me back to the 90's when we all wore Courtney Love-esque ditzy floral slip dresses with our massive army boots. Nothing like a bit of Hole inspiration for ballet class!
Again, I found it matches my other difficult coloured Yumiko perfectly.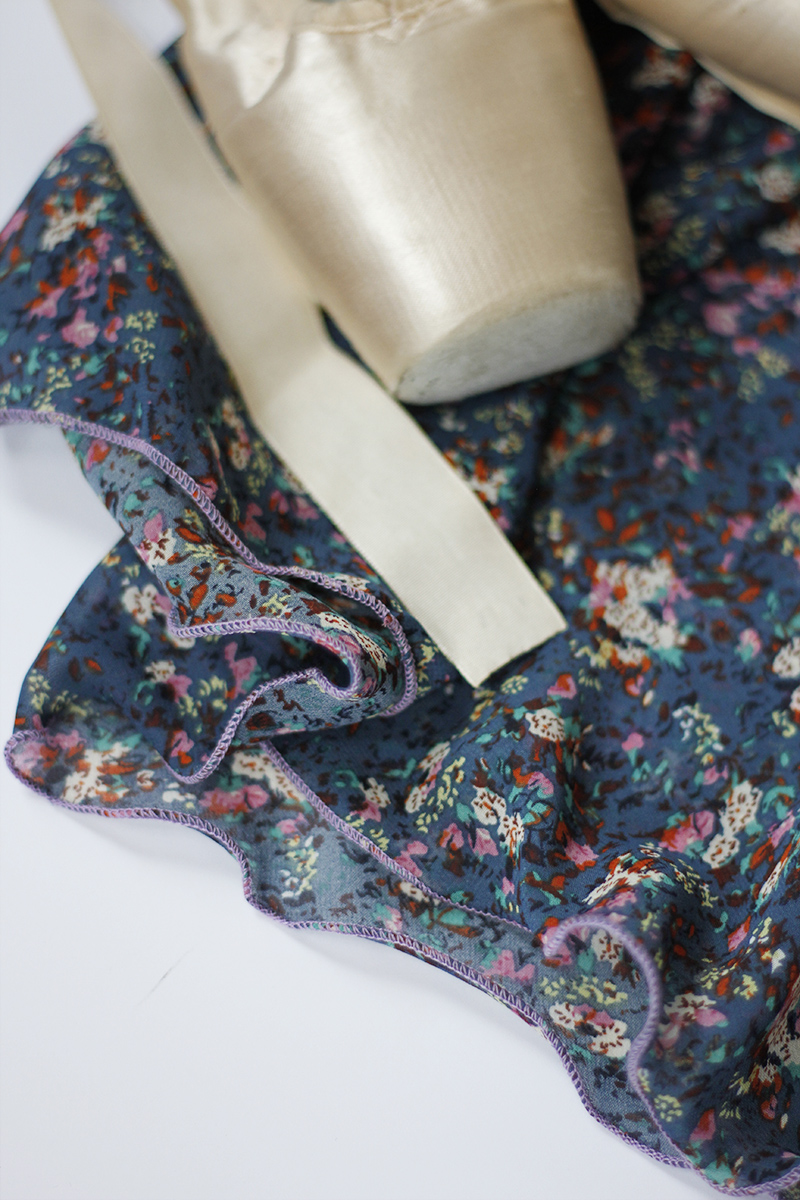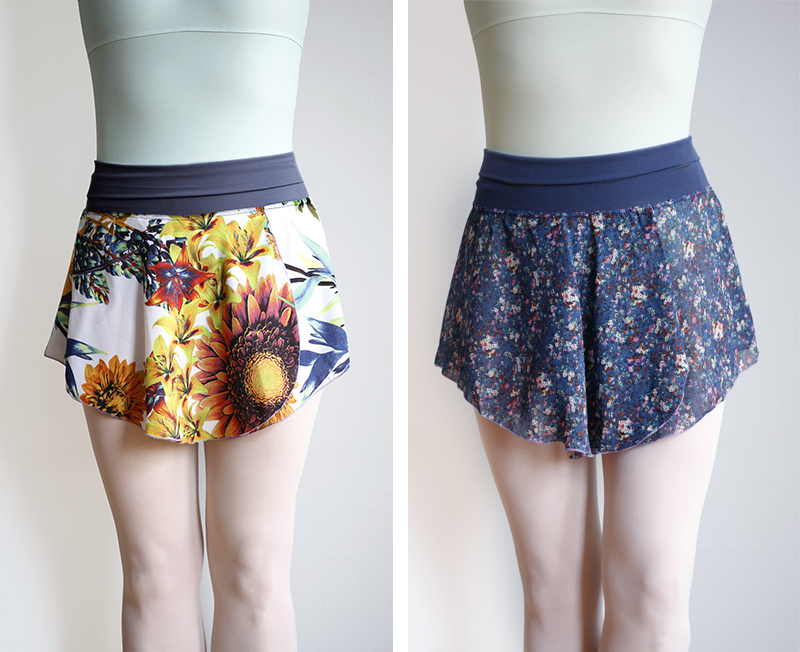 The fabric is so much nicer and more luxurious than the usual ballet skirt chiffon. We will be exploring even more prints in the future, so keep a look out.
QMichelle