I spend the Easter weekend up in Aberdeen so Prince B can visit his wee mammy. On Saturday we went out to take some photos of a place called Torry Battery, as well as go and visit a fantastic lighthouse. We also took his mum to the beach for an ice cream. I had an ice cream cone too, for about 30 seconds before a seagull swooped down and stole it off me. I can honestly say that's the first time I've been robbed by a seagull.
We were very lucky as we had absolutely glorious weather, so there was even an opportunity to shoot what I was wearing. A simple outfit since I was out taking some photos, but I did give these new ASOS White jeans an airing. I treated myself to these a few weeks ago and this was the first chance I'd had to wear them.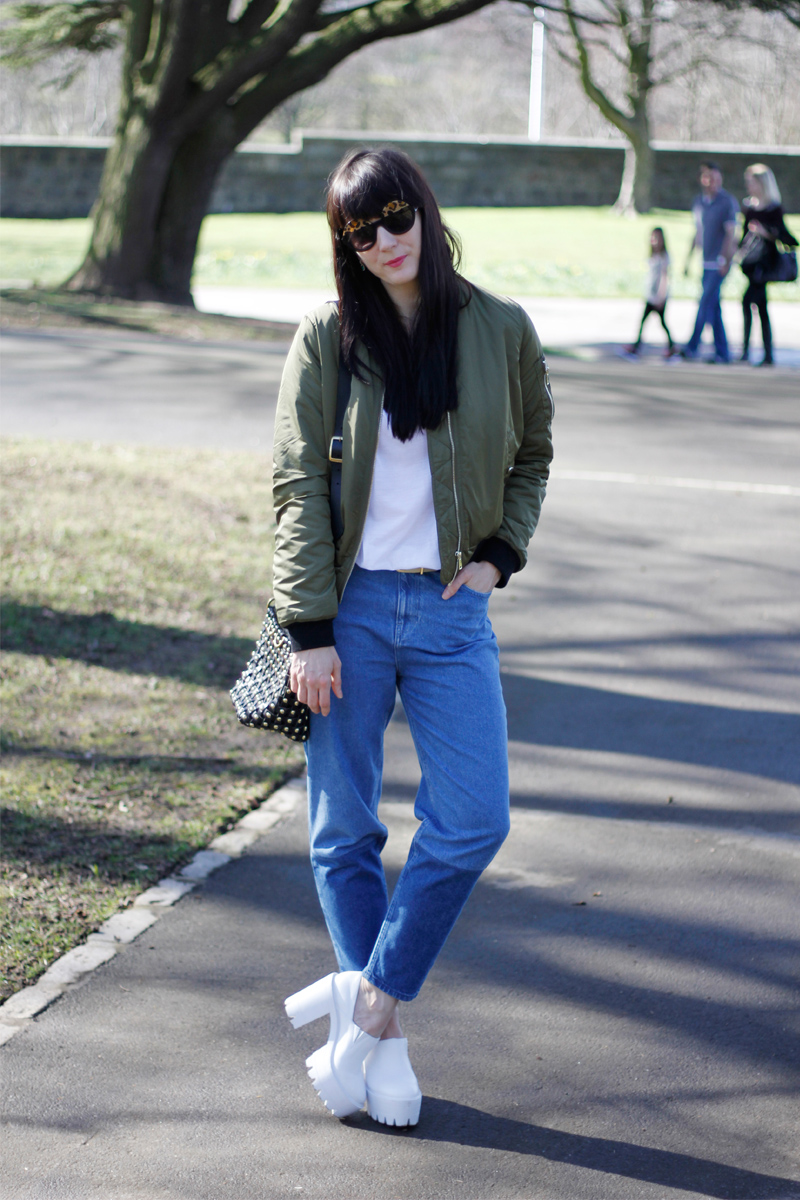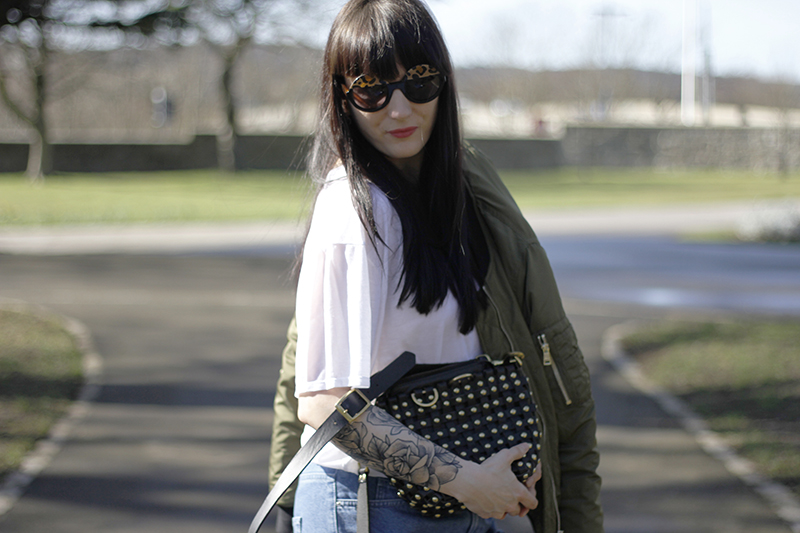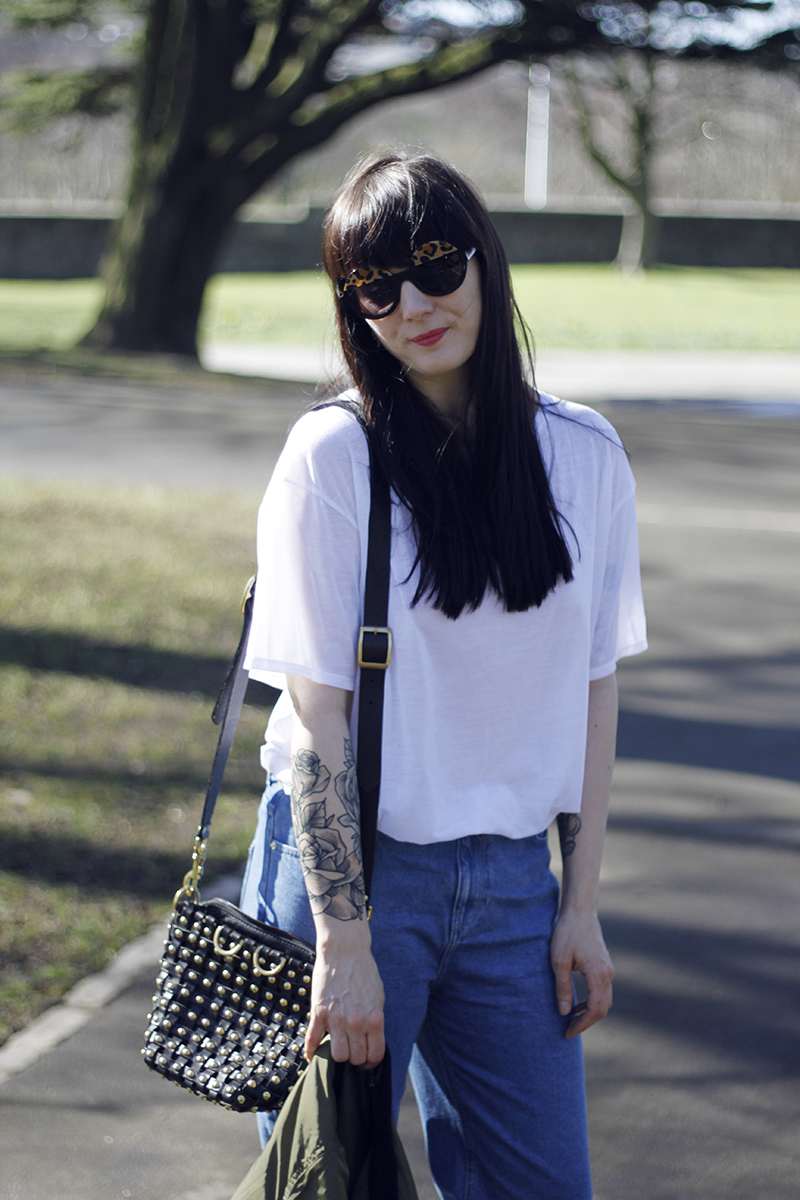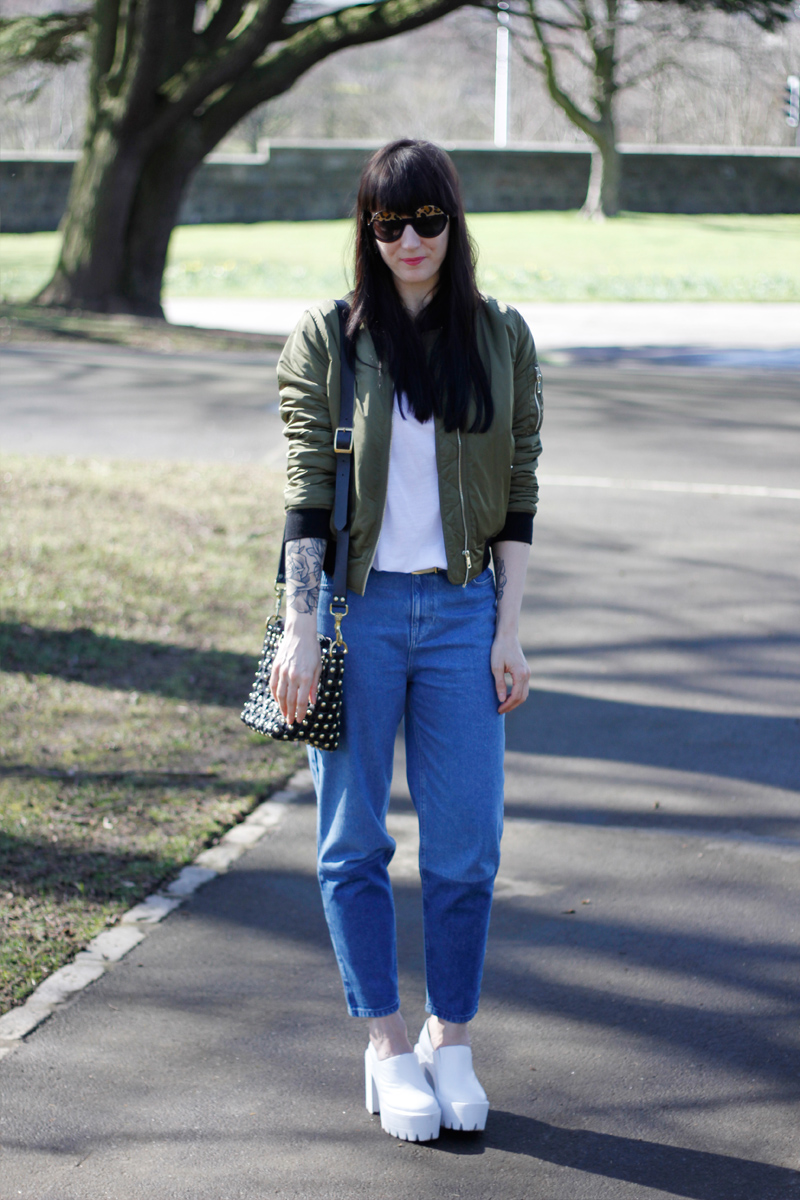 ASOS White Jeans
Danielle Foster Bag
JNXKOS T-shirt
Topshop Jacket
Ksubi Sunglasses
Ebay Shoes

This is a very simple outfit for me but feels spring appropriate. 
These 'mom' jeans do become slightly less ironic when you are in your 40's, however I was hoping to claw back some of the irony by teaming them with my chunky white shoes and green bomber jacket. Success? I have no idea.
I've taken tons of photos which I'll show you on Friday.
QMichelle