Next month I'll be 42 (so depressing) and Prince B bought me a whole new ballet outfit from Grishko. I got to try it all on and take some photos for this post, but I've not to get it until my actual birthday. However, since it's looking like next week will be our final pointe class, he is letting me wear it that one night as it'll definitely look more flattering with pointe shoes. Then it goes back in the box until May.
Everything is from the Diana Vishneva collection which, not very surprisingly, is red and black. It was ridiculously expensive but Grishko recently slashed the prices dramatically, which allowed me to get all the pieces I wanted.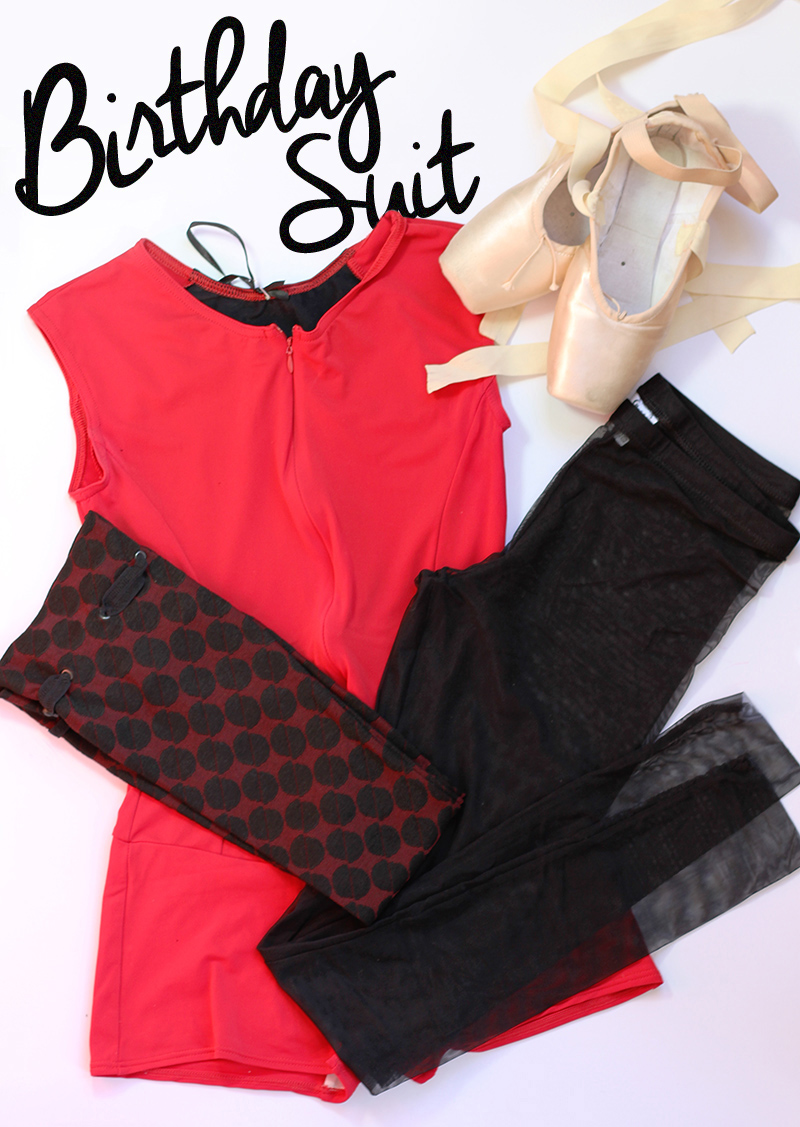 Suffice to say I don't look anything like the ballerina pictured when I'm wearing it. I would love to just wear the leggings with the leotard but middle-age spread has put paid to any notions of that, so most likely I'll be covering the offending wobbly bits with a little black skirt. However the shorts style bottom is so much better than a standard leg on leotards - no double bum! From now on my future Yumiko orders will all be semi-unitards instead.
The leggings are actually too tight on my calves so I had to order a bigger size, but I'll just chop these ones off at the knee - ideal for summer.
I won't be thinking about this on my birthday however since that day is also the day of my next ballet exam! Yikes! But it will good to get it over and done with and move up to Elementary level. 
QMichelle