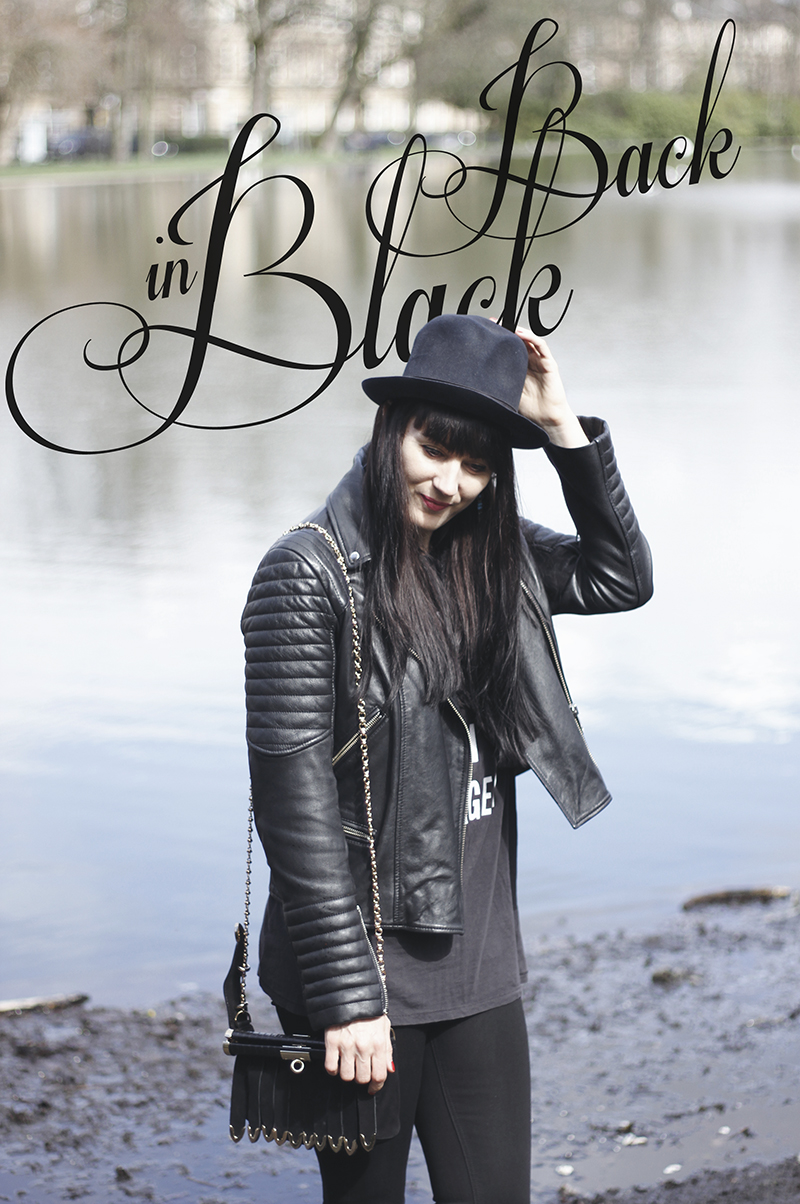 Oh tight jeans. Once my closest friend, now my nemesis.
I remember the days, pre-ballet, when my legs were slender and neat and fitted into everything easily. Those days are over. I now have what I call 'sturdy' legs and have to appease myself with baggy jeans, since those cause the least fuss and are more likely to fit my legs. 
For that reason it's been some time since I've worn tight black jeans and felt good. Sure, I have and wear them often, but I never feel good in them. I just put them on and try not to catch my reflection in a mirror. 
Last autumn I had success with blue Emma jeans from DL1961. The cut was simply perfect. The reason they cut was so flattering for me was because the bottom of the jeans wasn't tight at my ankle. When jeans are skin tight all the all the way down they accentuate a bulky calf, rather than skim over it. 
Imagine my delight and surprise when I was contacted by DL a few weeks ago to tell me they have a pair of black jeans for me that promise to be as perfect as the blue ones.
They were not wrong.
The black Florence jeans are amazing. It's that simple.
The denim is soft, but still feels like proper denim, and the ankle is cut a little looser, flattering my calves.
When I 'revert to type' - i.e. rock chick Michelle - not having the right black jeans makes me sad. It's so integral to my look and ties it all together. Thankfully DL have come to my rescue.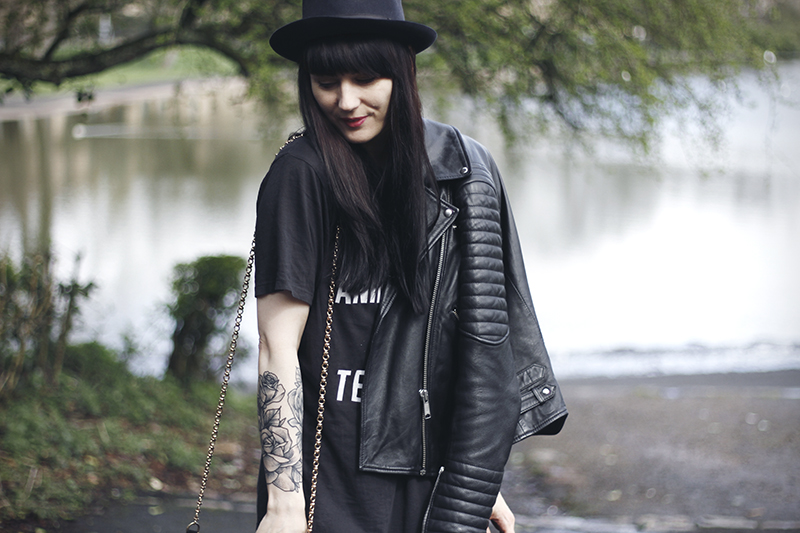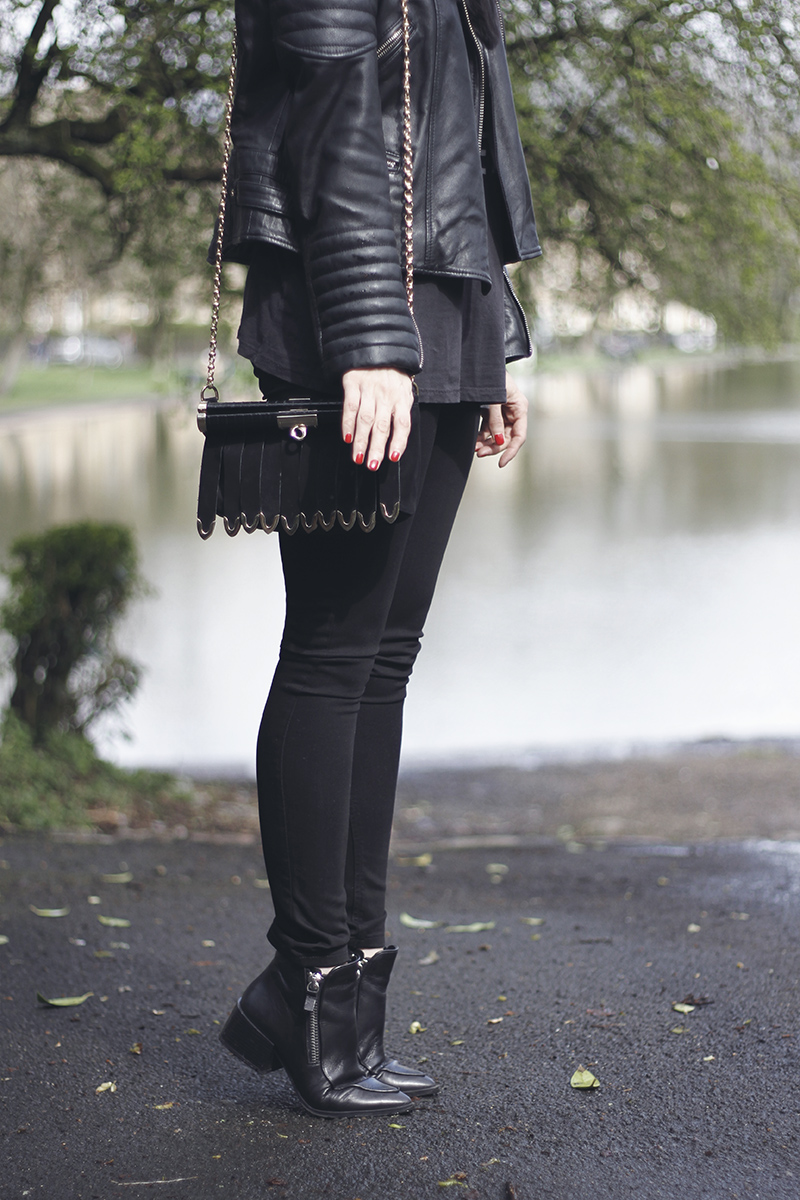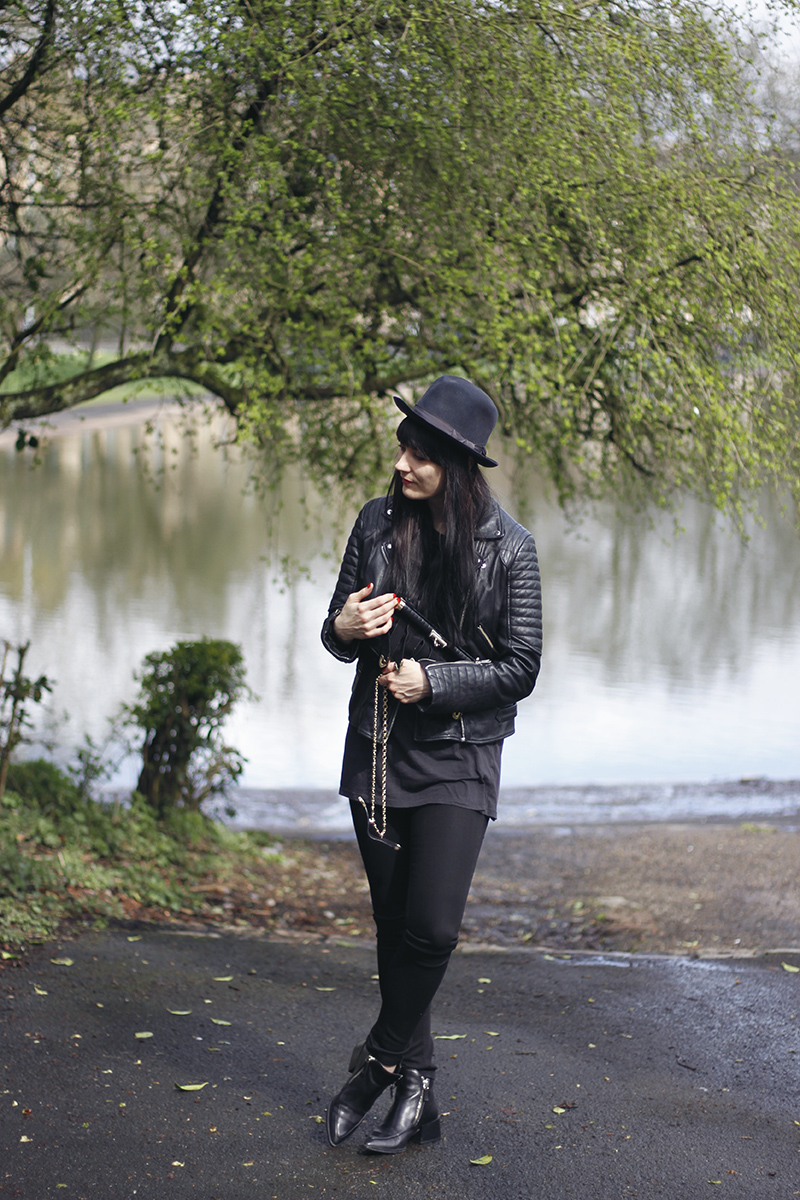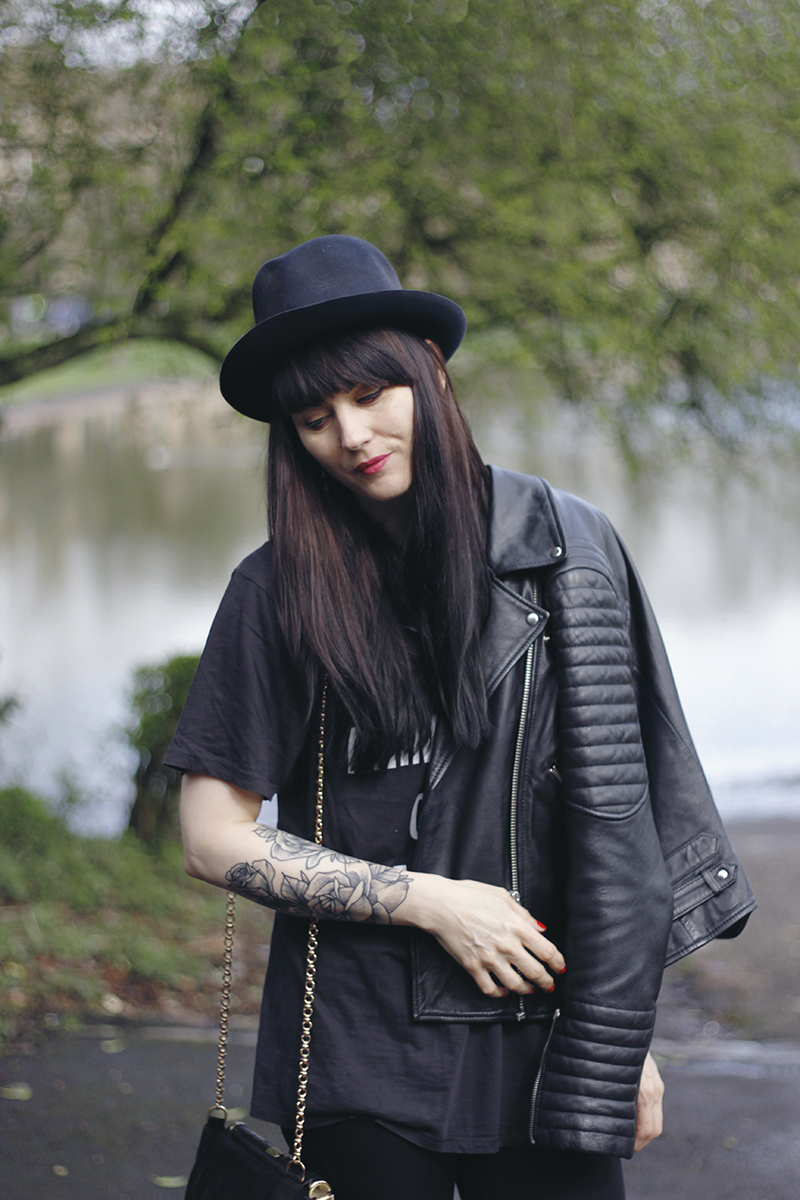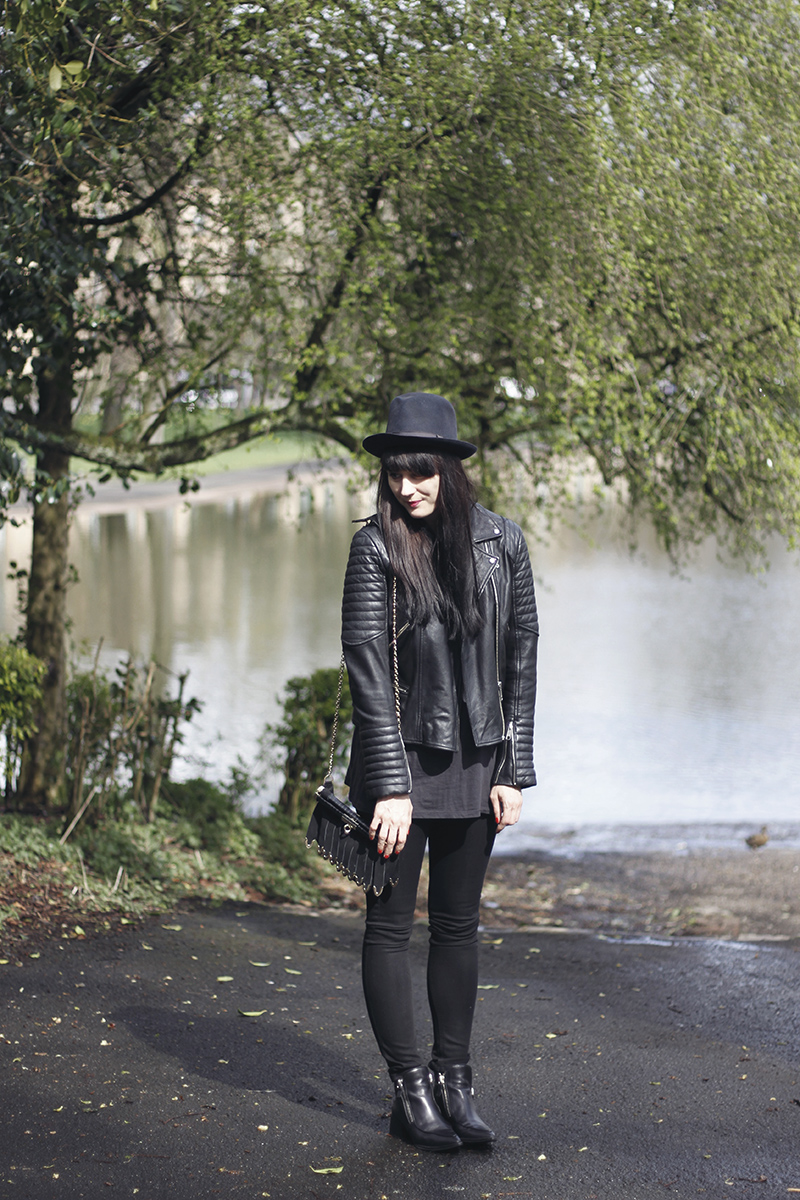 DL1961 Jeans
Whistles Jacket
Heather Gabel T-shirt
Lucette Bag
Vintage Hat
Zara Boots
Unless I give up ballet or miraculously manage to loose a stone, my legs will never return to how they once were, but at least now my simple jeans, t-shirt and biker jacket uniform is back making me happy again. 
I'm also very excited to share these images as they are my first foray into using my camera entirely manually. I'm pretty inept when it comes to photography, so I'm chuffed these photos came out!
QMichelle