Warning -
Image Heavy Post .
May also induce hayfever symptoms...
I thought I couldn't love Raf Simons any more than I do.
But then I watched Dior and I and realised that I could...
What a wonderful wonderful glorious film this is.
Capturing the eight week period before his first couture show for the House of Dior  back in 2012, the film follows his introduction to the process of couture and the people behind it. The atelier staff who work with such love, dedication and talent to bring his ideas to life are every bit as entertaining as the gowns themselves. Up there in the attic, the spirit of Christian Dior is strong, with most of them believing that he looks at  their work once they all go home and the studios are locked up for the night!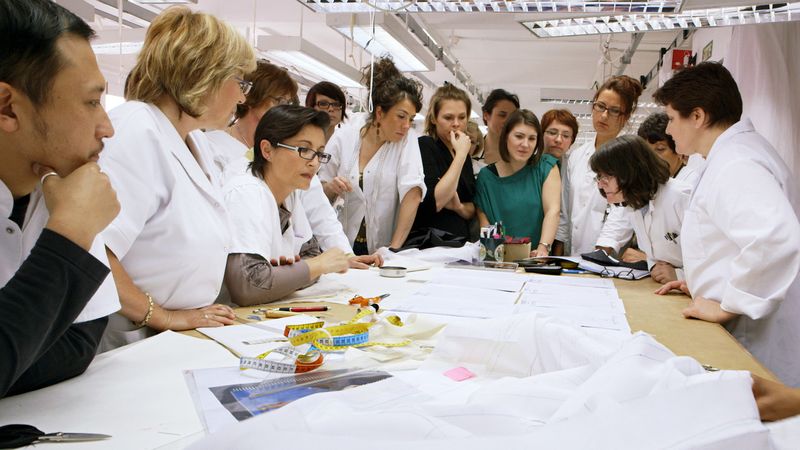 Raf doesn't sketch but instead  working in a highly visual manner, produces  'files' that detail all his inspiration A talented team then put together highly detailed working drawings which are passed to the ateliers to bring to life. 
An appreciation of art is at the heart of Raf's life and that is made abudantly clear from the start as he  sets out to have artist, friend and collaborator Sterling Ruby's canvasses weaved into a complex weave in Duchess satin. Recalling that Ruby has been called the 'gangster Rothko' , Raf's passion is plain to see and deeply engaging...
It's soon plain to see that Simons is no minimalist
 In fact when it comes to the staging of the show he is in danger of becoming a maximalist.
A floral maximalist.
Taking Jeff Koons Floral Puppy as inspiration he decorates five grand rooms inside a Parisian mansion with one million real flowers, thus showing how he would bring a fresh and modern approach to the French fashion house.
The rooms were covered from floor to ceiling in a solid tapestry of flowers which included blue delphiniums, white orchids, pink peonies and a wide range of colored roses. For the most part, only one type of flower in a single color was used in each room. The blooms were meant to pay homage to Christian Dior's "Flower Woman" and show us his love and passion for flowers and gardens. Said Simons, the flowers are "almost a metaphor for the collection as a whole."
It took 50 people, two solid days to cover the walls of 5 rooms. 
What a staggering sight this produces. Only in the world of couture could such extravagance exist. The expense could only be approved by Mr Arnaud himself.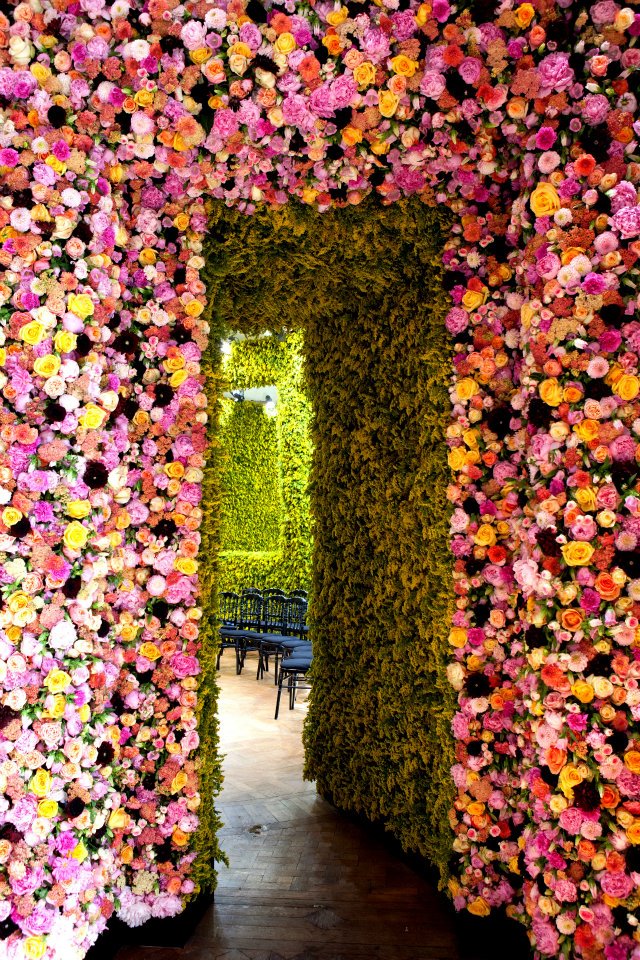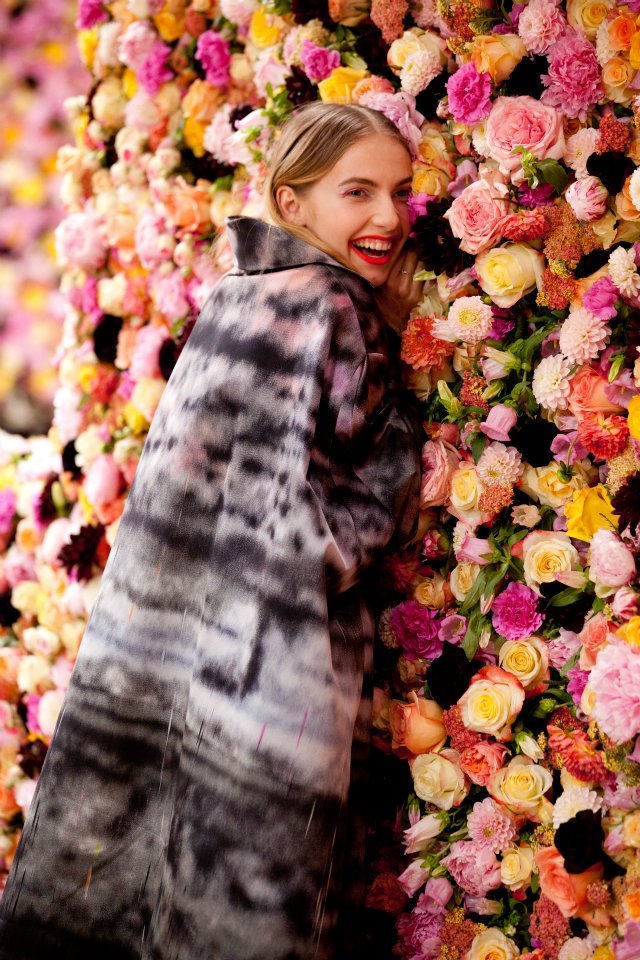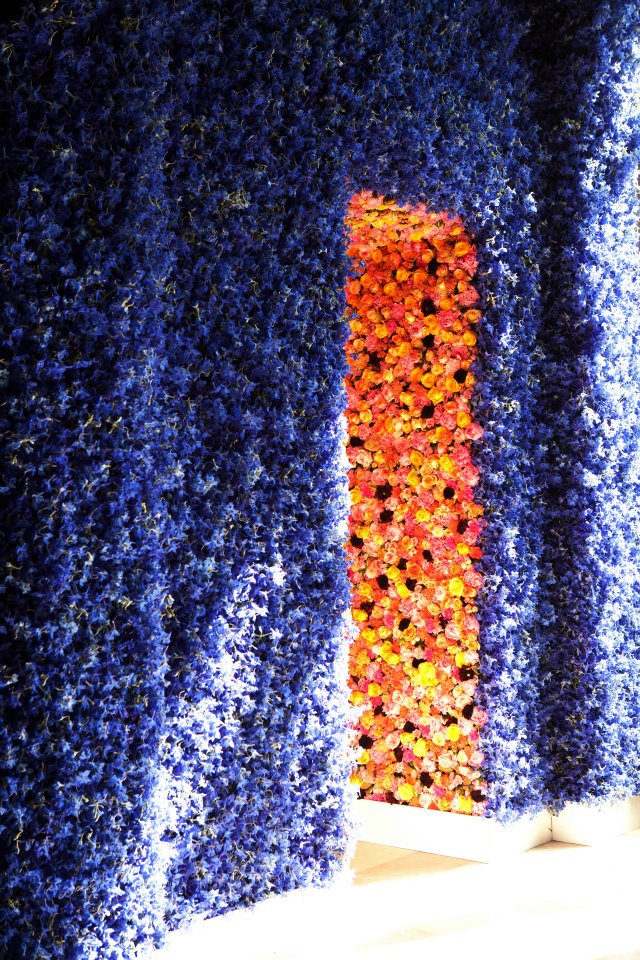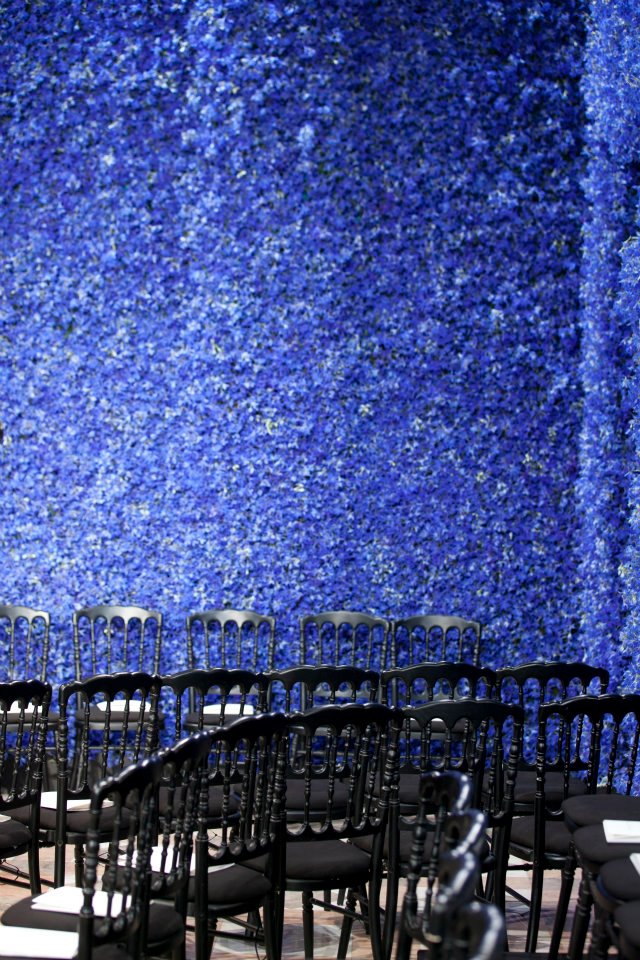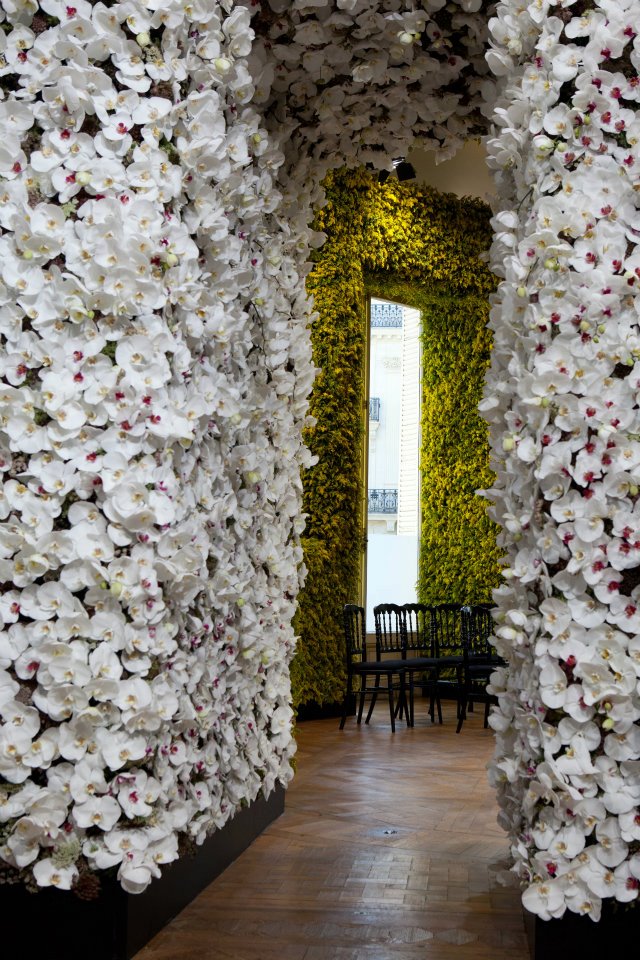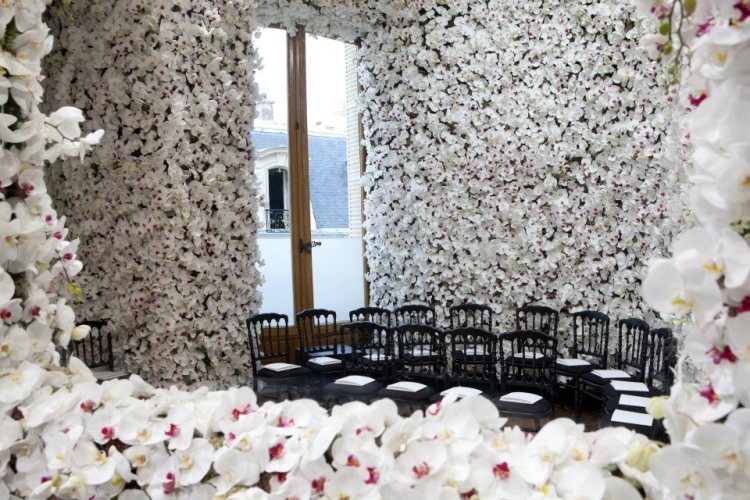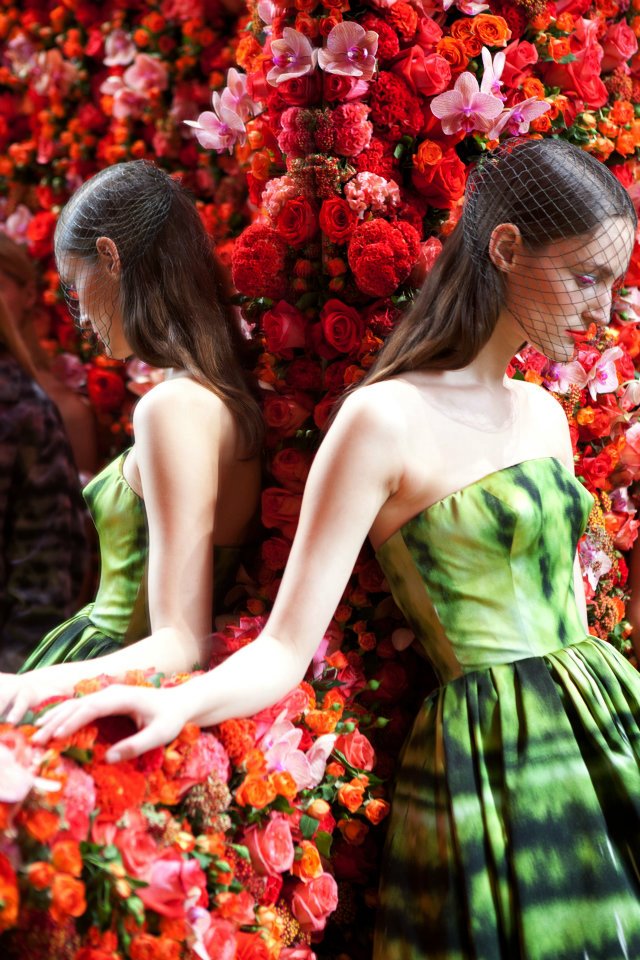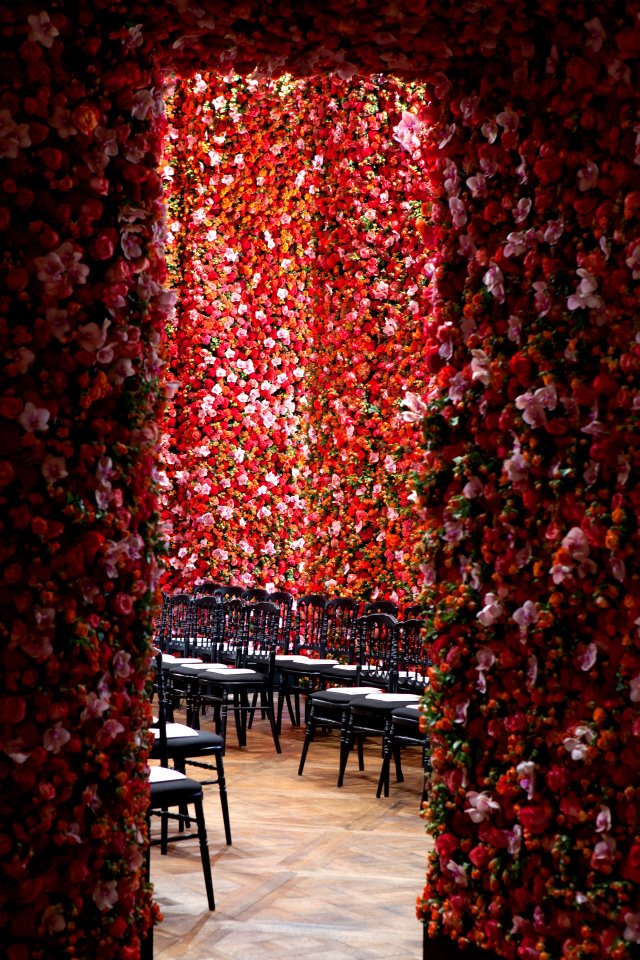 The great and the good of the fashion world were there to witness this showstopping spectacle come to life. It was poignant too, to see Lwren Scott looking so captivated and entranced by the collection as it passed by her little black chair.
 Put simply this film is sublime.
See it as soon as you possibly can...
Queen Marie
x