There is nothing like the sight of a cassette tape to strike instant nostalgia in my heart.
There is also nothing like trying to shop for other people for coming across things that you want to buy for yourself.
Things that you really really really want.
Take a look at this cassette table and tell me you don't want it too.
I'll bet you cant!!!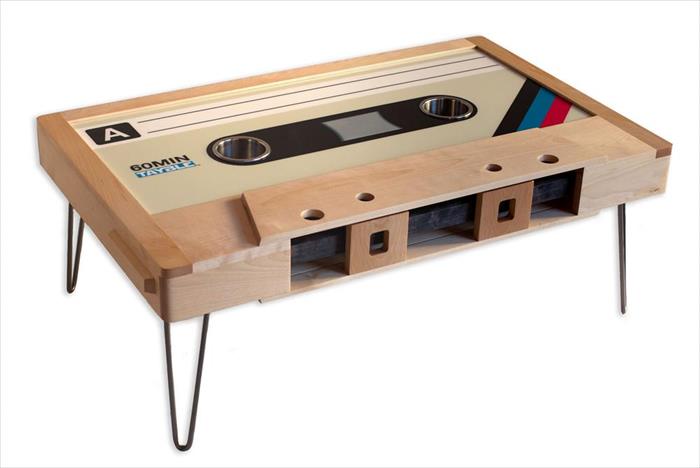 Say hello to The Cassette Table designed and made by Taylor, Justin and Zach from Tayble
The TAYBLE started a few years ago as a mere dream of Taylor's. "As a kid, I grew up with a tape player in my car listening to Dad's old cassettes like Rolling Stones and Cheap Trick."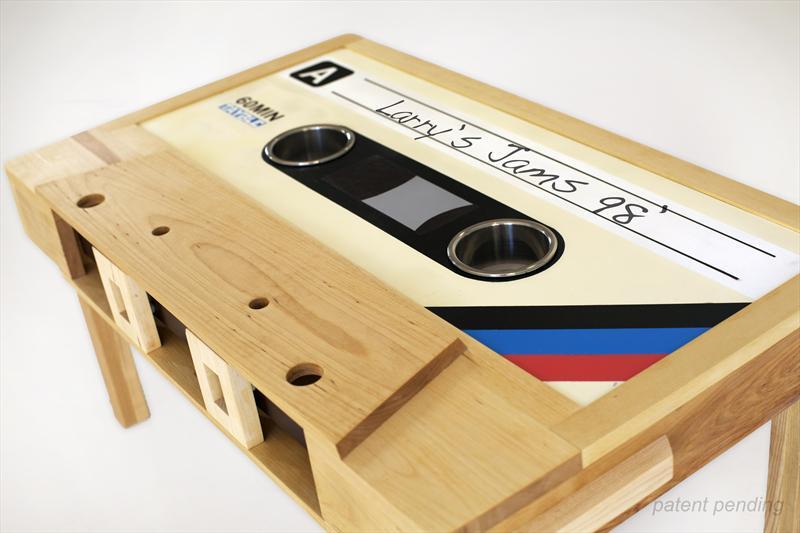 Excited to work in a new medium, Taylor set to work on making the TAYBLE prototype in his closet sized workshop at the apartment he managed in Los Angeles. "I would often work late at night, and would worry about my tenants complaining about noise."
After completing the prototype Taylor and Justin realized what a fantastic product the TAYBLE was. They moved production out of the storage closet and into the hands of Taylor's brother Zach who specializes in woodworking and has been building furniture for the last 10 years (his most prized possession is his hand-crafted pool table).
Together they collaborated to redesign the TAYBLE ...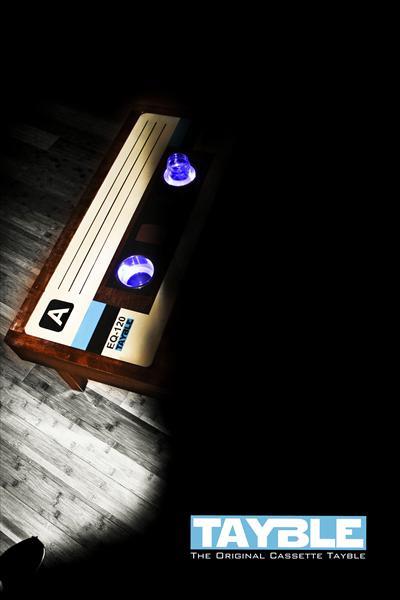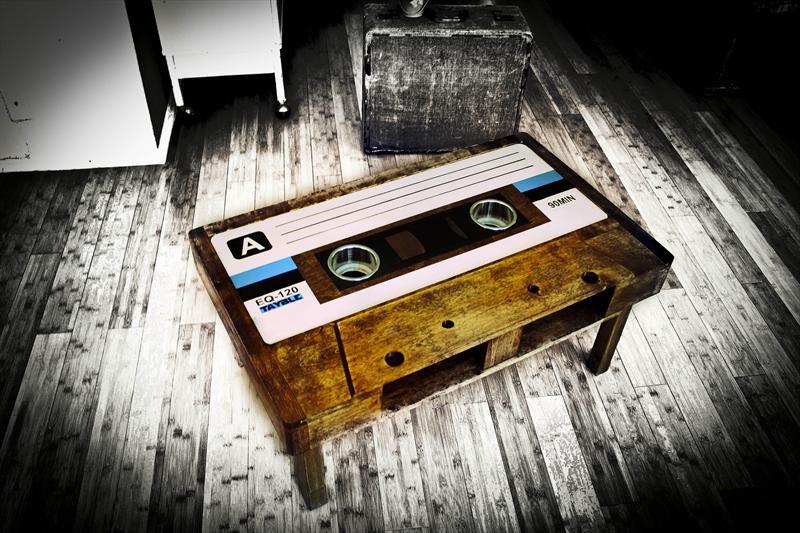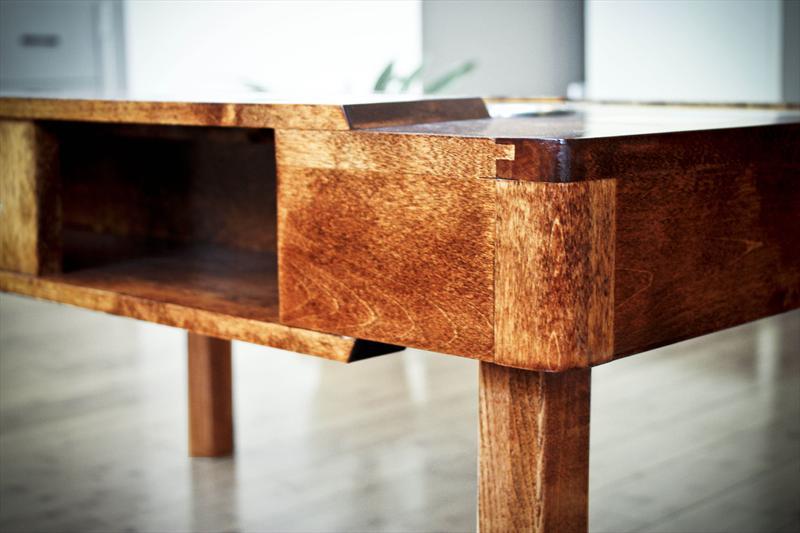 The Cassette TAYBLE is hand crafted with birch hardwood and a vinyl label that is sealed and protected with a clear epoxy coating. Stainless steel cup holders give the tape dimension and house LED lights to spice up your party with the flip of a switch.
The tape-run folds down to offer a practical storage space for remotes and magazines while amping up the nostalgic look of the cassette tape. The table stands on your choice of carbon steel pin legs or sled legs.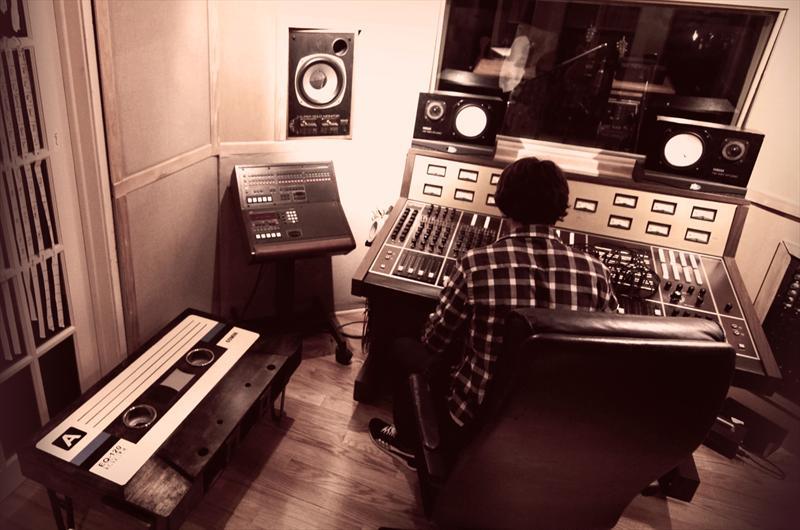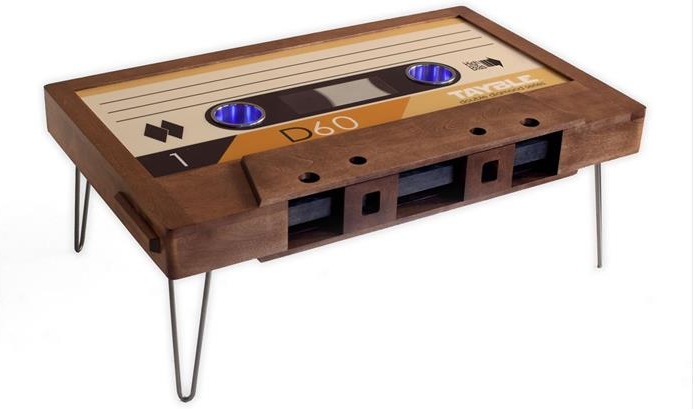 With prices starting at $1499.00, this sucker isn't cheap and the shipping would be stratospheric!
I think I will need to speak to Santa. He does special deliveries on the 25th and I'm pretty sure there is no postage or packing charge as long as I leave out some milk, cookies and a carrot for the reindeer...
Queen Marie
x