You only had to witness the outpouring of love and anguish triggered by the tragic fire earlier this year to see what a huge influence Glasgow Art School has on the people of Glasgow.
Not just the "school" but the student union.
Between us Queen Michelle and I couldn't begin to count the number of adventures and good  nights out we've had had "up the art school" ...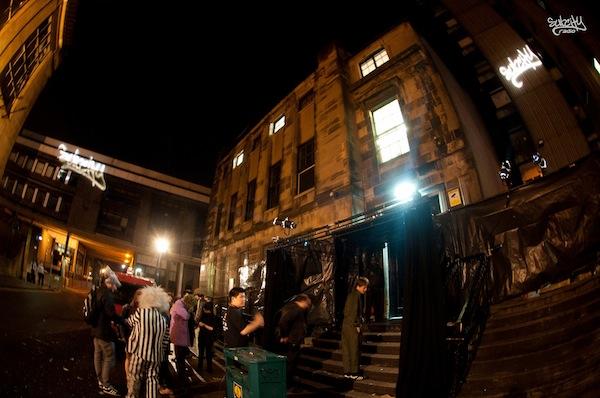 I was therefore very happy to hear that the facade of 'the Vic' building would be retained following the demolision of the Newbury Tower and Foulis Building when work commenced on the new building.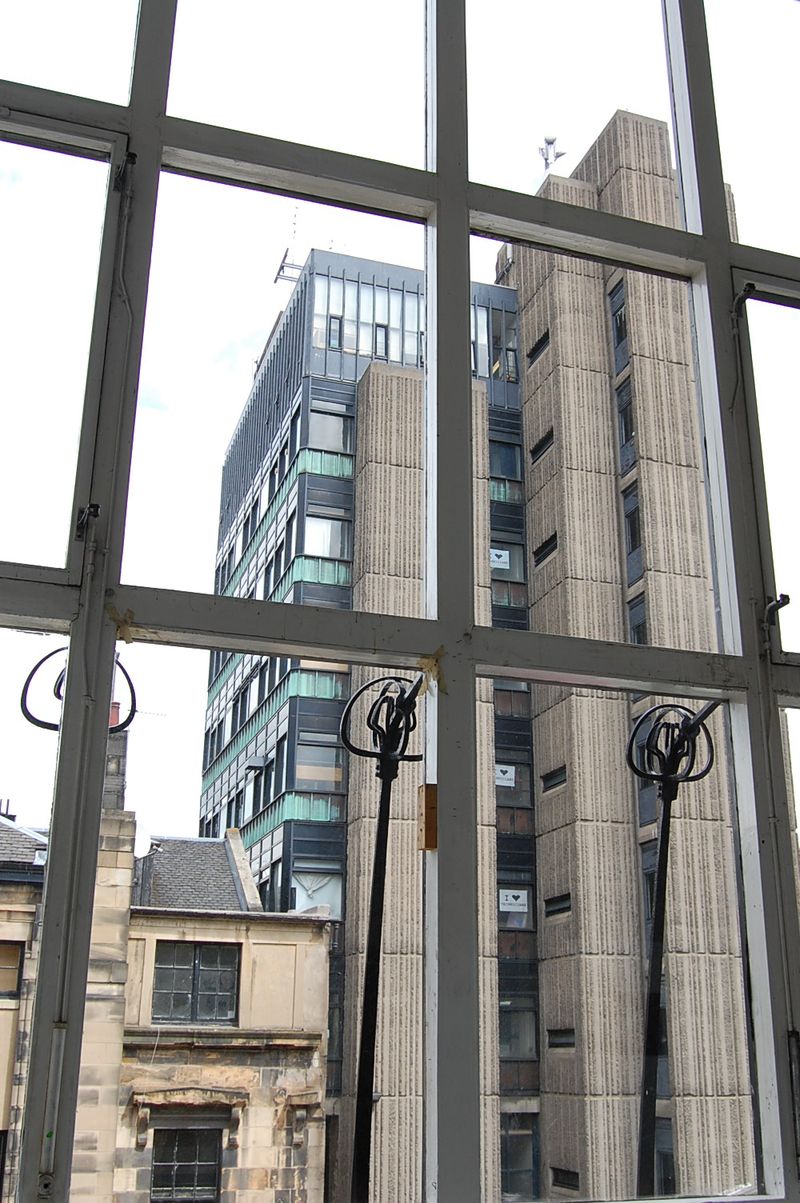 shot from :andrewsmorgan.wordpress.com
And just look how splendid it looks, sitting nestled inside the sheltering embrace of the new building.
I am slightly ashamed to say that as yet I have not been up for a dance and a look around.
But I'm planning to change that this Friday night...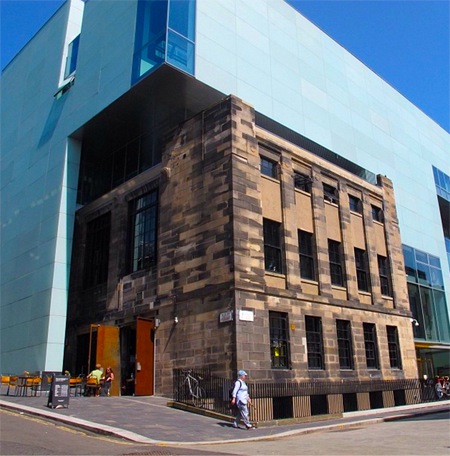 This Friday September 12, blu's Music Tour in association with Mixmag kicks off at The Art School
MixmagTV will be streaming the event live with Crazy P Soundsystem followed by Jonas Rathsman  You can tune in on the MixmagTV YouTube channel here.
But if like me you would rather go up and do your nosey in person, you can! 
If you are quick off the mark, you could even get up to get down with some free tickets here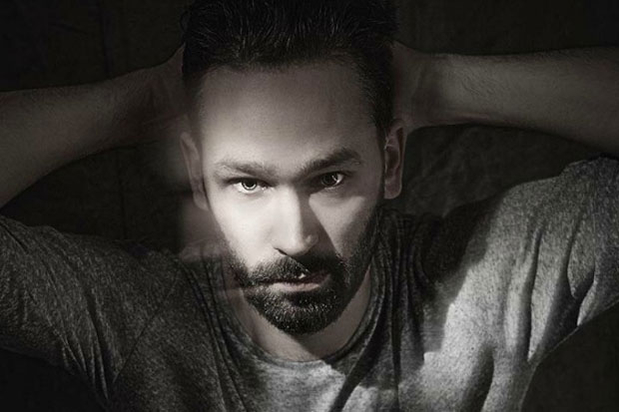 blu have also launched its own documentary series entitled 'Freedom of the DJ', that provides a captivating look into the lifestyle, history, and evolution of the DJ. An eight-part series, the first episode is out now and sequel episodes will be launched over the rest of the year. You can see it here
I've often wondered what it takes to be a good dj.
Judging by all my friends who do dj, it seems that their love for music and sharing it with other people is the absolute over riding pasion in their life! Given a new bag of tunes they would happily play to just a few people rather than not play at all.
Indeed some of my happiest dancing memories are of Queen Michelles flat in Sauchiehall street where we all got ready to go out while she dj'd up a storm in her bedroom. Happy happy days...
Queen Marie
x