As the blogging old school, we've seen many changes happen to the 'blogosphere'. We've seen some bloggers sell their integrity for £££s and we've seen some bloggers flourish and grow. We've seen bloggers leave the blogging world behind and go onto bigger things and we've seen blogs simply die a slow death. For us, blogging is, as it was 8 years when we began, simply a past time. A very time-consuming past time admittedly, but one none the less.
One of the most rewarding things we have seen in our blogging lives is seeing bloggers with a genuine talent use their blogs as a platform to launch their creativity upon the world. One such person is Alicia Hannah Naomi.
Sea of Ghosts was a blog I read because her writing was insightful, beautiful and intelligent and that was just on her outfit posts.  We shared a passion for Nine Inch Nails and in her I saw a blogger who seemed unconcerned with ruthlessly cutting her way into the blogging world to make money. Instead, she valued more the aesthetics of her site and the quality of her voice. Visiting her blog was like hearing a serene and quiet voice in an earbleeding onslaught of 'look at me' yelling.
Beyond that, Alicia has a talent for making jewellery. Never one to blow her own trumpet, she quietly created and, sometimes, shared her work. And it is beautiful work. Looking at the world through a slightly disquieting lens, her creations are at once aggressive and fragile. You can see, if you looked hard enough, the girl behind the creations; a little narrative of herself inside each of those pieces.
Now Alicia Hannah Naomi is a fully fledged label. 
Each piece is beautifully hand-crafted to "reflect the human, not the machine"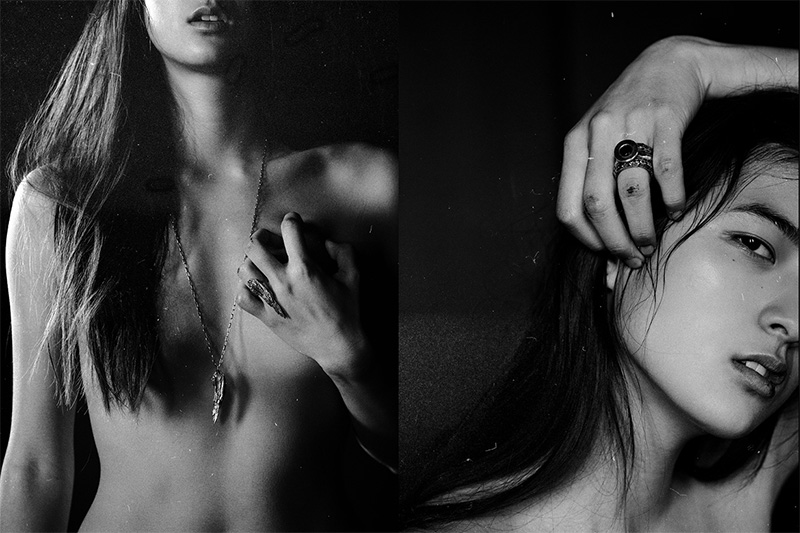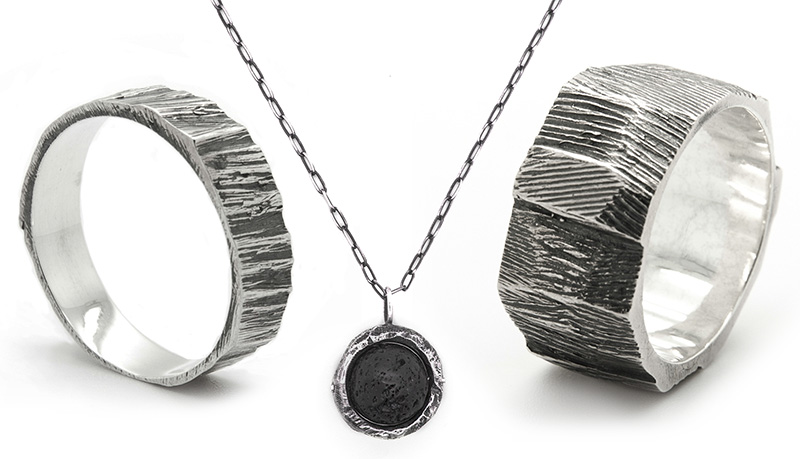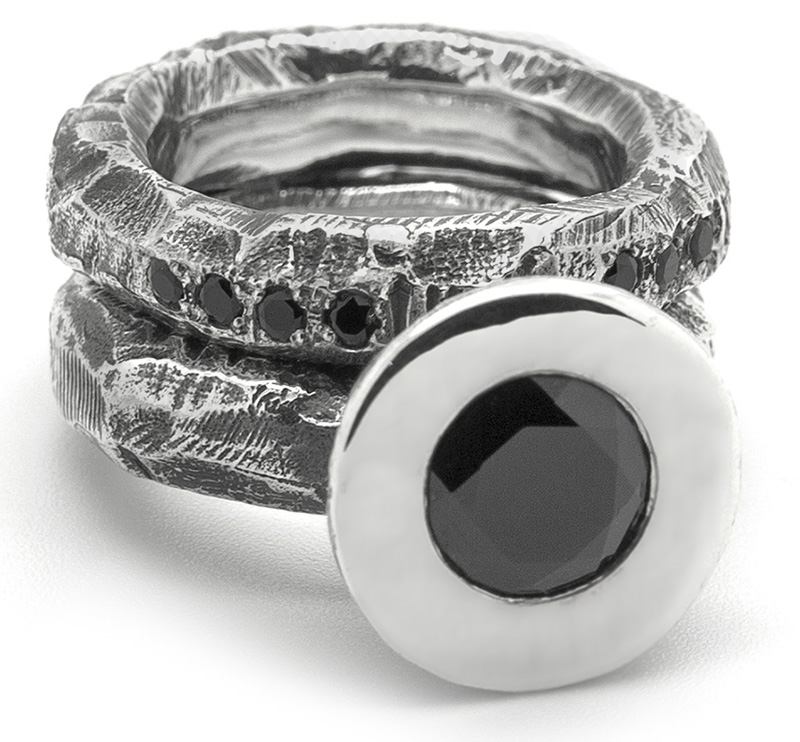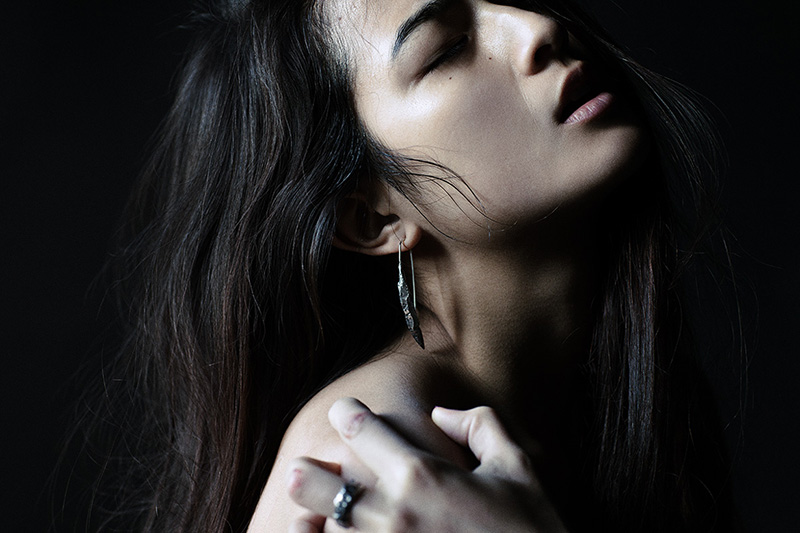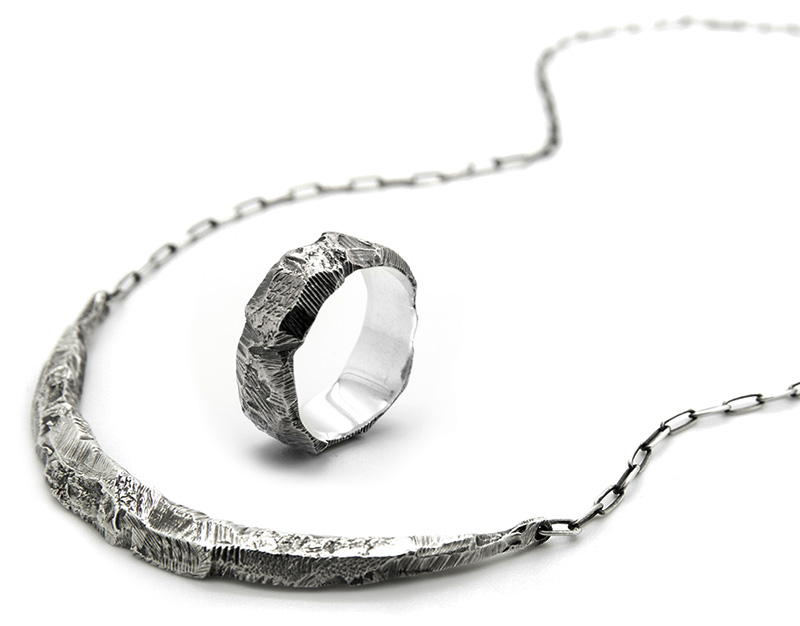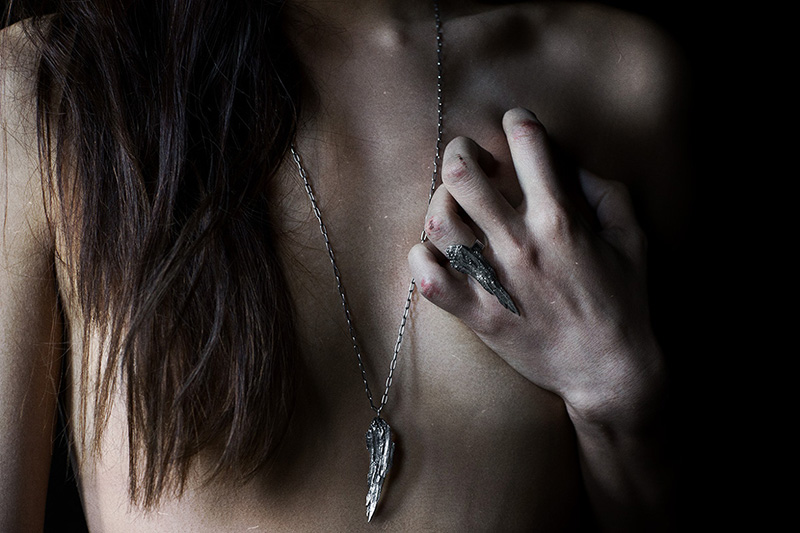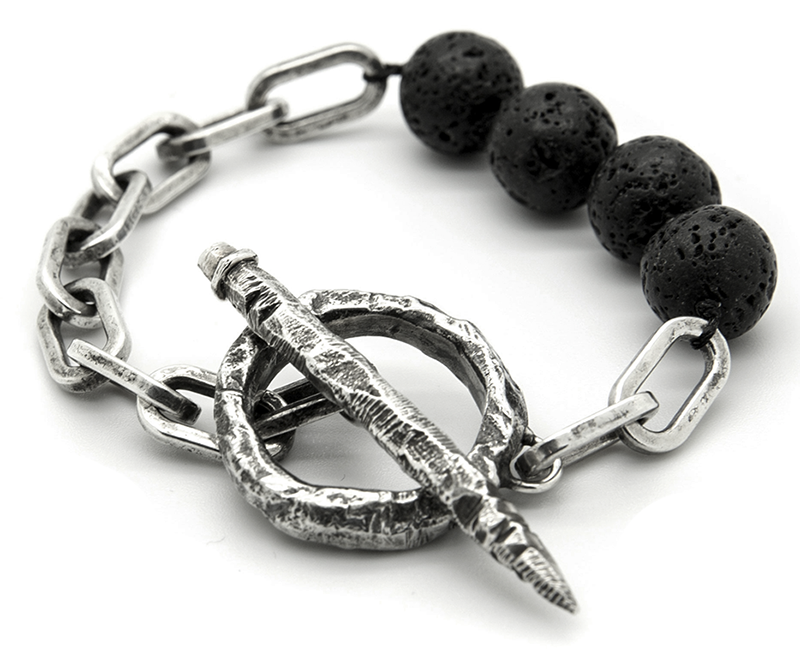 The above bracelet is my favourite piece on her collection. Having seen her experiment with various stones as she learned her craft, I knew whatever stones she chose to use in her collection they would not be obvious ones, in this instance is it volcanic rock.
Prices start at AUS $189 for a Awl ring.
QMichelle