Fresh from the Copenhagen catwalk on Thursday, my hot little hands were eager to bring you news of The Sticky Bricks collection from Henrik Vibskov for Spring Summer 2015.
We are big believers that fashion should be fun here in The Kingdom and no one brings the fun quite like Henrik.
This wonderful collection might just be the very thing to jump start Queen Michelle's print, pattern and colour mojo again...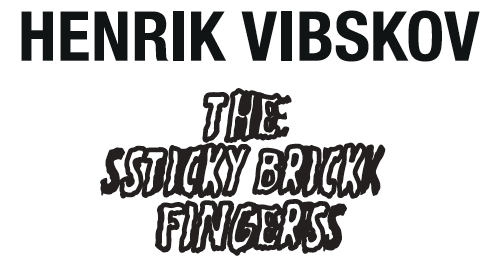 Welcome to the weird and wonderful world of The Sticky Brick Fingers, Henrik Vibskov's Spring Summer 2015 collection. Stirred up by visions of rotating cement mixers, construction sites, bricks, swimming pools and water sports, Vibskov's latest macrocosm is a whirlpool of outlandish invention. 
In collaboration with the Norwegian National Opera and Ballet and choreographer Alexander Ekman, and as an extension of their recent production of Swan Lake at Oslo Opera House, the Paper Island in Copenhagen was transformed into a wet and wild fantasy stage.
A 150 m2 shallow pool was constructed and filled with 4000 litres of water, inside which 10 dancers from the Norwegian National Opera and Ballet elegantly splished and splashed their way through a routine devised by renowned Swedish choreographer Alexander Ekman.
An internationally acclaimed name in the world of dance, Ekman is recognised and sought-after for his unique ability to pair wit and playfulness. The brand new music with references to Tchaikovsky's original Swan Lake score, is written by New York based Swedish composer Mikael Karlsson, known for his collaboration with Swedish pop artist Lykke Li as well as Nederlands Dance Theater and the Royal Swedish Ballet. 
Models adorned with monk-like headpieces ( I have no idea what they were all about!!!) and specially made tight fitting neoprene water shoes walked the catwalk, and showed a collection that is balanced perfectly between eccentric innovation and wearability. Fonts are blown up on knits, artworks rotate, and brick motifs become the building blocks of sweat styles. Double-faced jersey is cut up and re-constructed, and 3d structures are created out of intricately assembled patterns. Transparency is featured in striped net styles, and reflections of water and the body shapes of divers are constant themes in the collection.
The show produced in collaboration with the Danish Arts Foundation and Norwegian National Opera and Ballet is truly a thing of wonder.
Queen Michelle is going to love love love this idea...
Photo credit: Victor Jones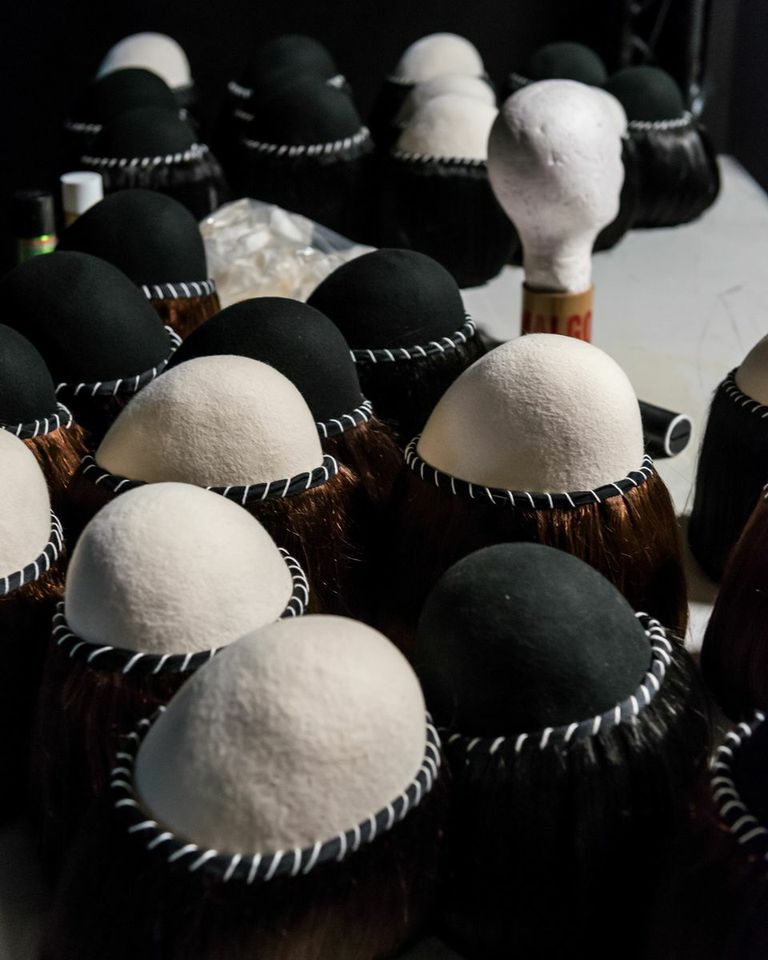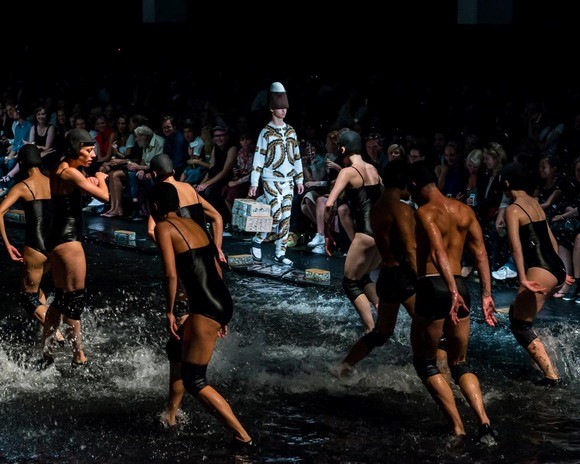 See more here - www.henrikvibskov.com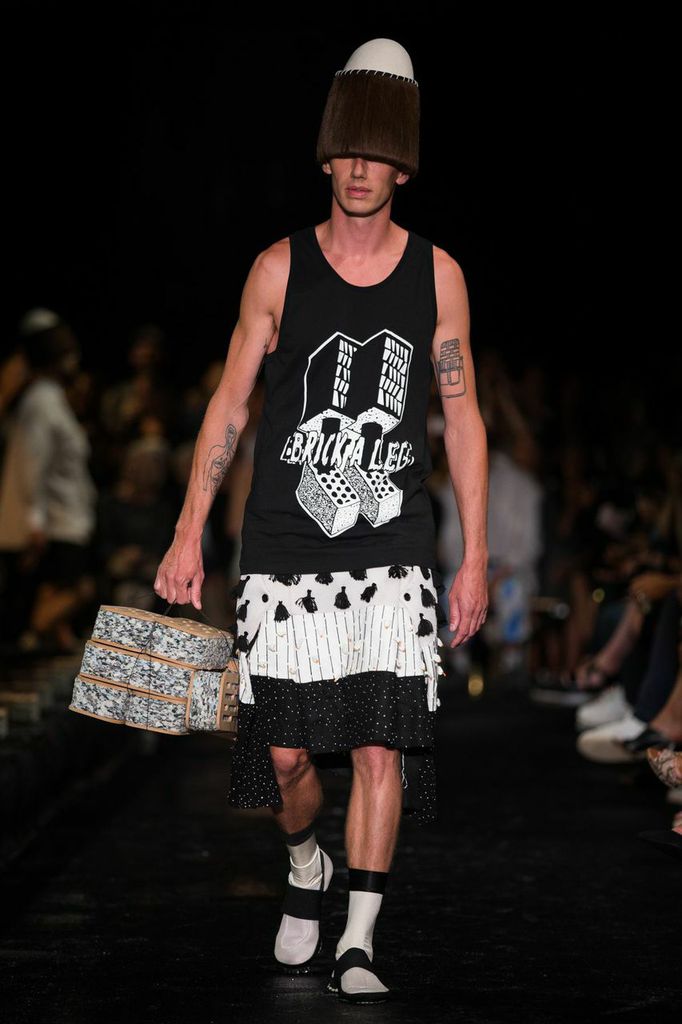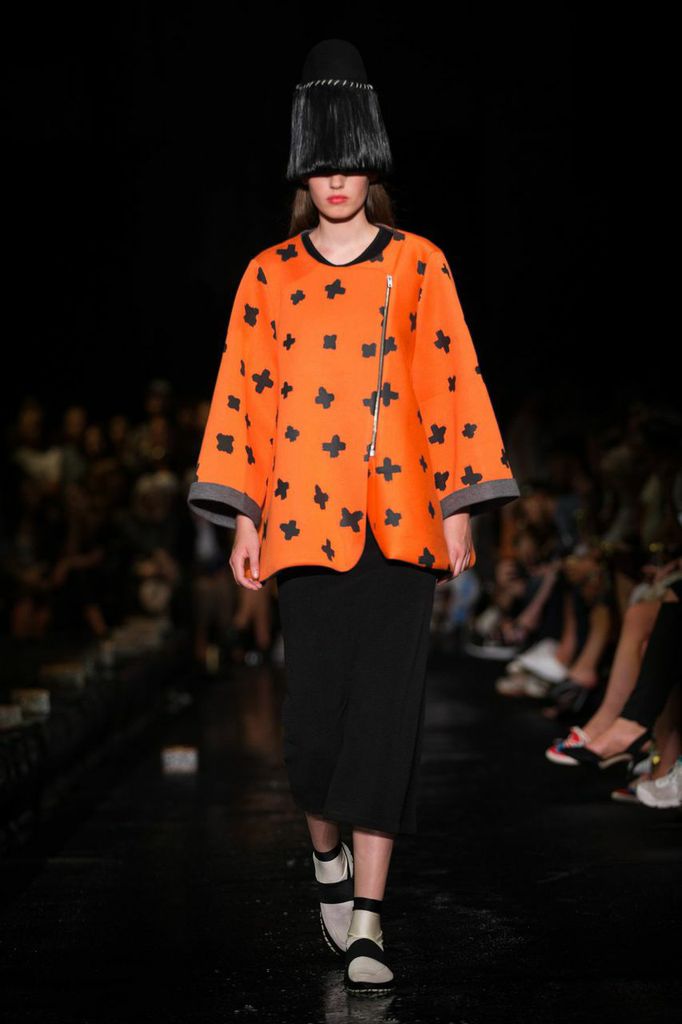 Thank you for bringing a big smile to our faces Henrik
Queen Marie
x