Continuing my biker style inspiration, I decided what I was really lacking was some proper 'colours'. Sure, I have my cute 5Preview Outlaw cut-off but I needed something more personal to me, so I decided to design my own patches and have them specially made.
I sourced a custom patch shop in the US for the rocker and one in the UK for the centre patch. I did have both top and bottom rockers made but I decided to just use the top one as I didn't want to be too literal.
The top rocker has my year of birth in Roman numerals and the centre patch design is a skull with a Mickey helmet because my dad always called me Mick/Mickey, never Michelle. It also happens to match nicely with the mouse in a balaclava motif on my blue denim 5Preview jacket worn here.
These all live on a vintage Levis denim jacket with the sleeves removed. I love cut-offs in denim or leather because I'm always cold and they allow me to wear short sleeves without freezing my ass off. Plus, they look badass.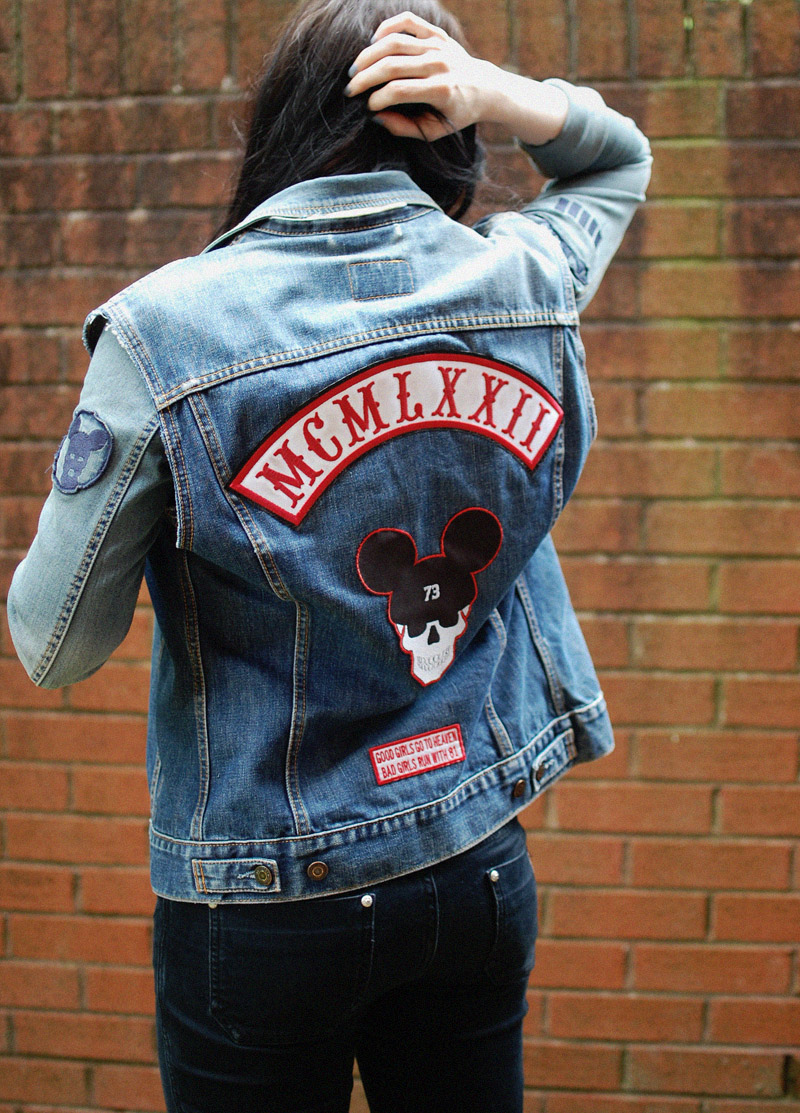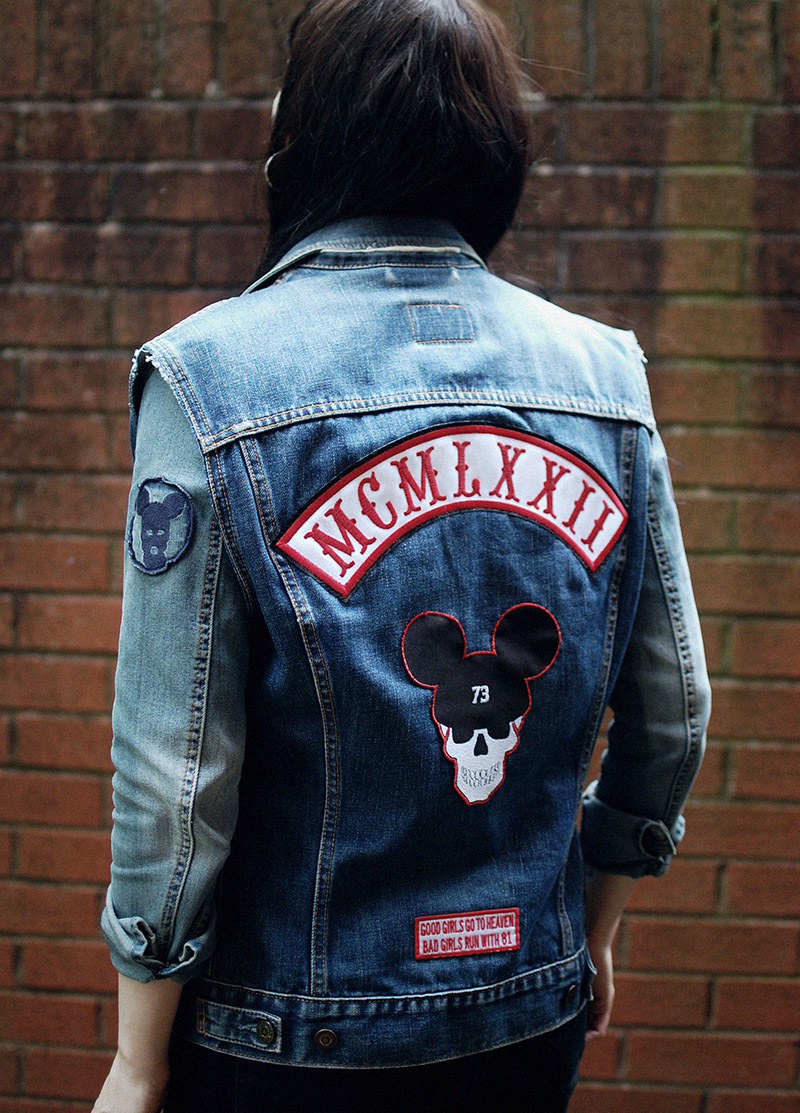 I haven't made anything for ages so it was fun created these patches. As a heavy metal kid in the 80's patches were pretty much compulsory on your denim cut-off jackets. Nothing brought me more joy than spending my pocket money on a new Iron Maiden or Motorhead patch then carefully selected the exact right spot for it. Sewing these onto my jacket brought back so many happy memories.
All I need now is a bike....
QMichelle