I love that I am lucky enough to be able to fuse together my love of both fashion and ballet. In the dance studio I don't need to simply limit myself to the entirely functional world of ballet attire - I can mix it up with my more fashion-led pieces when the notion comes upon me. Black Milk ribs swimsuit doubles as an awesome leotard, a baggy stretch velvet White Pepper jumpsuit serves as an ideal warmup suit and sheer skirts are great cover-ups.
However, the ballet shoe remains steadfastly unaltered. Pure, simple and without fuss. That's just the way I like it. Or did until I saw the customised pointe shoe by the wonderful Cami James and Nadia Napreychikov of Di$count.
These gorgeous Aussie ladies were asked to customise a Bloch pointe shoe as part of a fundraiser held last November for Friends of the Australian Ballet.
I've never seen the Australian Ballet perform, but I am a huge fan. They have their finger on the social pulse and frequently collaborate with the coolest labels. When I saw the girls had customised a shoe as part of it, I was so excited. I adore the Di$count aesthetic and have loved the girls for many years now, following their blog in that time.
The shoe itself is perfect for me. Spike studs adorn the shank and the platform, vamp and wings are beautifully corsetted. Oh how I would love this sitting on my mantle piece!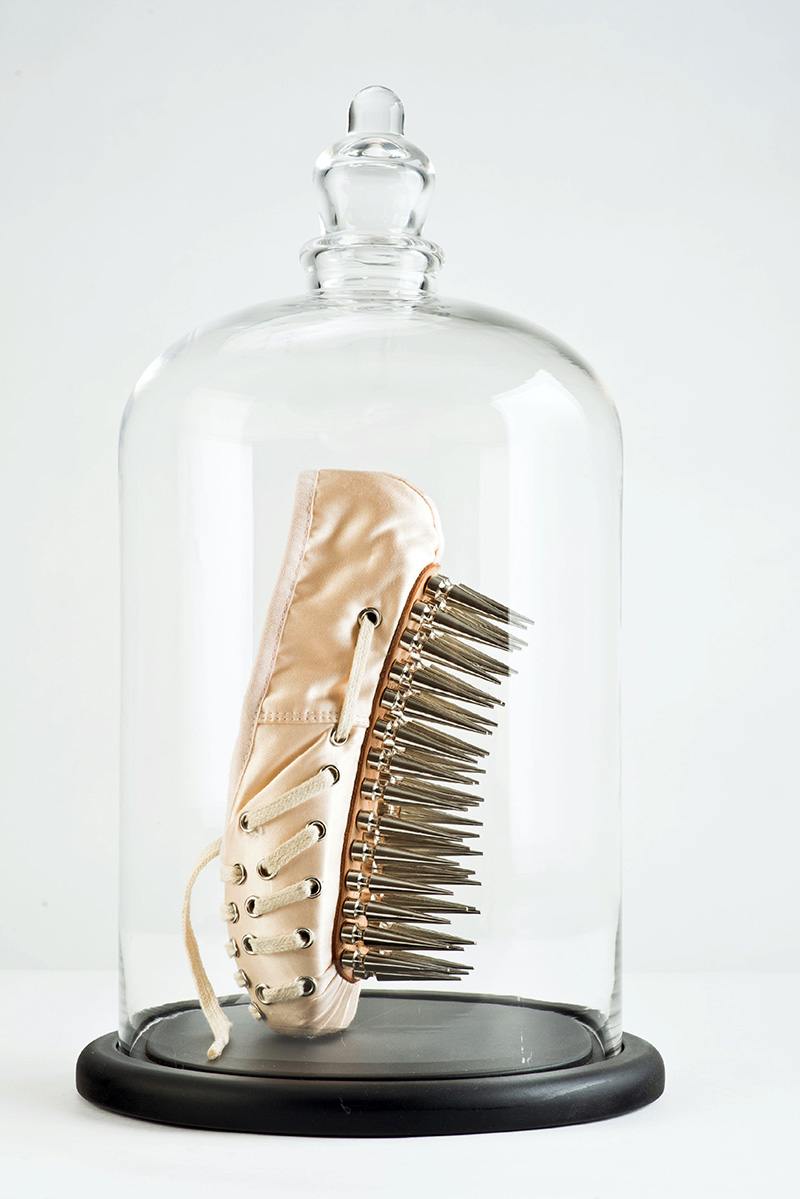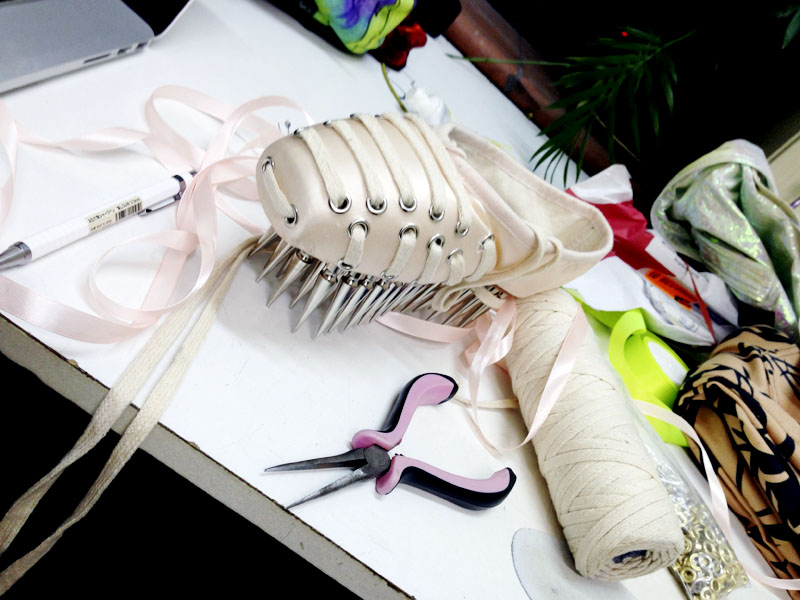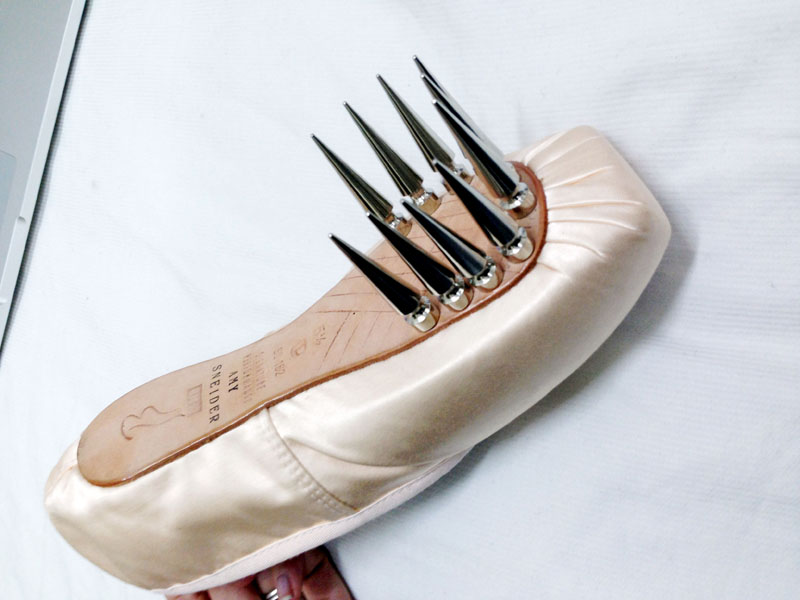 I first connected with the Di$count girls way back in 2008, via a shared love of Glenn Danzig. Up until then, I hadn't come across anyone else in blogland who loved the Misfits and Danzig as much as me. Infact, I think Nadia might love Glenn even more than me!
Through the course of their blog, we got a glimpse into the gloriously sequined and studded world of the Di$count girls. From there they took the plunge and opened their online shop selling colouful batik tops, studded biker jackets, baseball caps, sequined dresses and cheeky slogan tees. It was pretty obvious early on the girls were dancing to the beat of their own drum.
The girls are been incredibly busy since then. In April, they did their first catwak show off-schedule at MBFW and even though it was off-schedule, fashion pundits lauded it as one of the highlights of MBFW. And rightly so - it was glorious, to say the least. 
The workamanship that has gone into the girls' incredible sequin pieces is pretty astounding. This is Ashish x 1 million.
The girls don't subscribe to seasons, trends or other such limiting dictates, instead releasing collections when they want too. The punk injection was plentiful, lending the whole collection a rebellious yet lighthearted poke at fashion.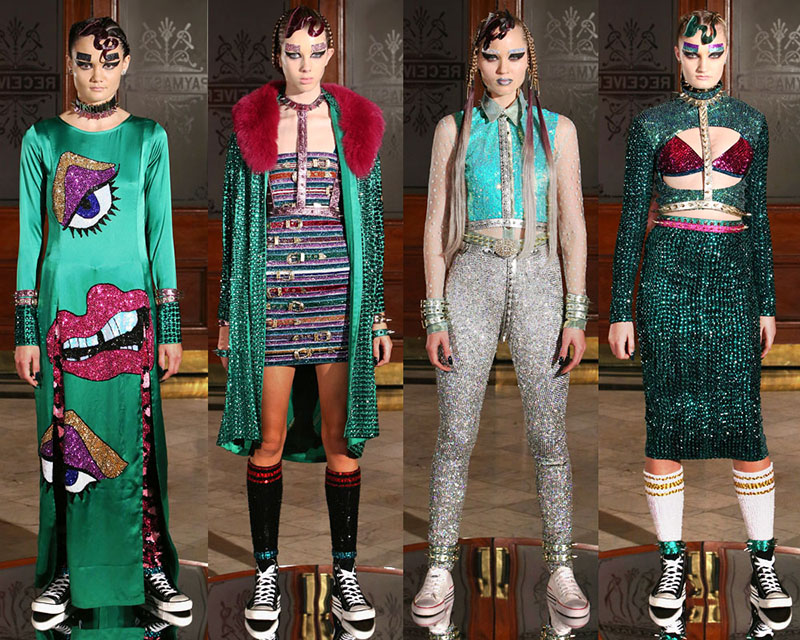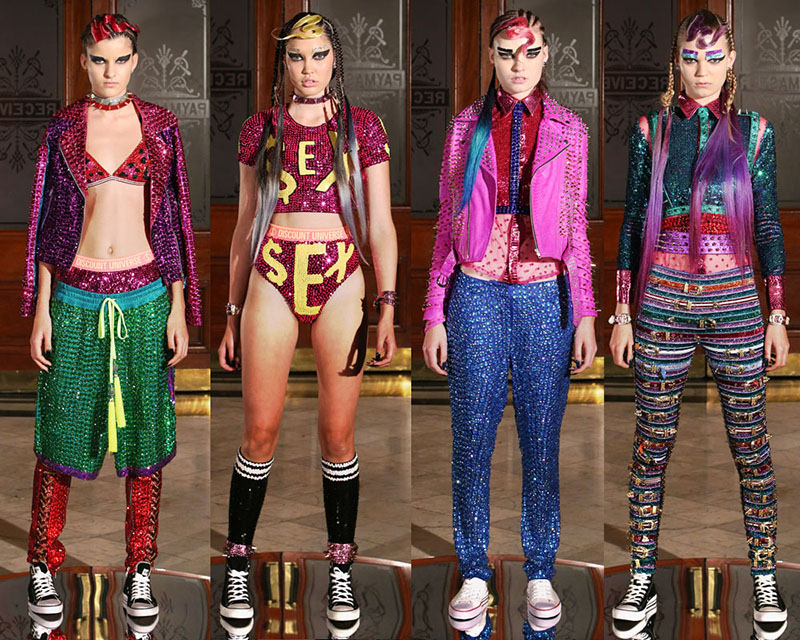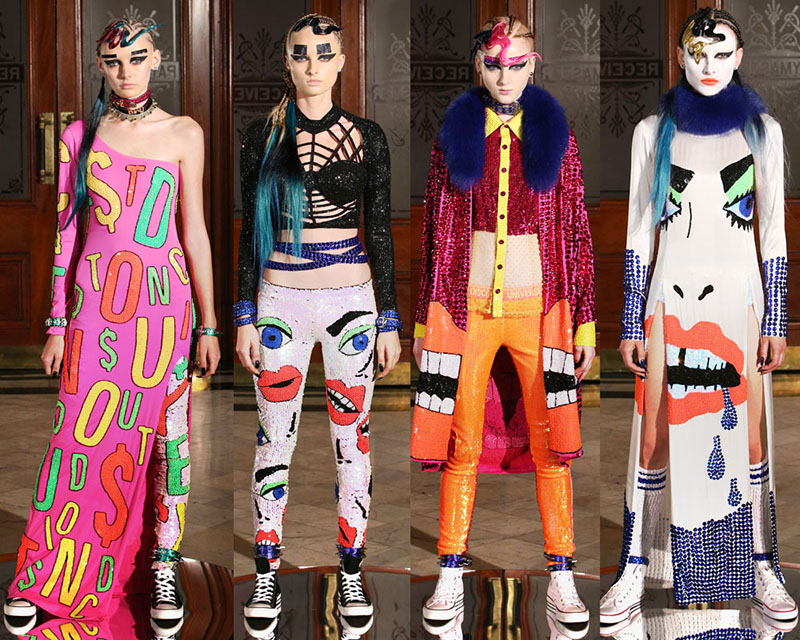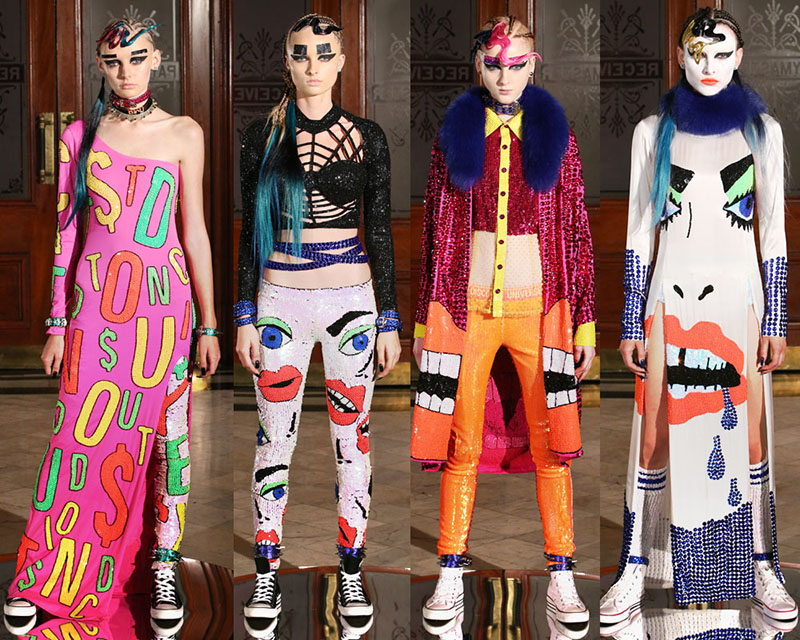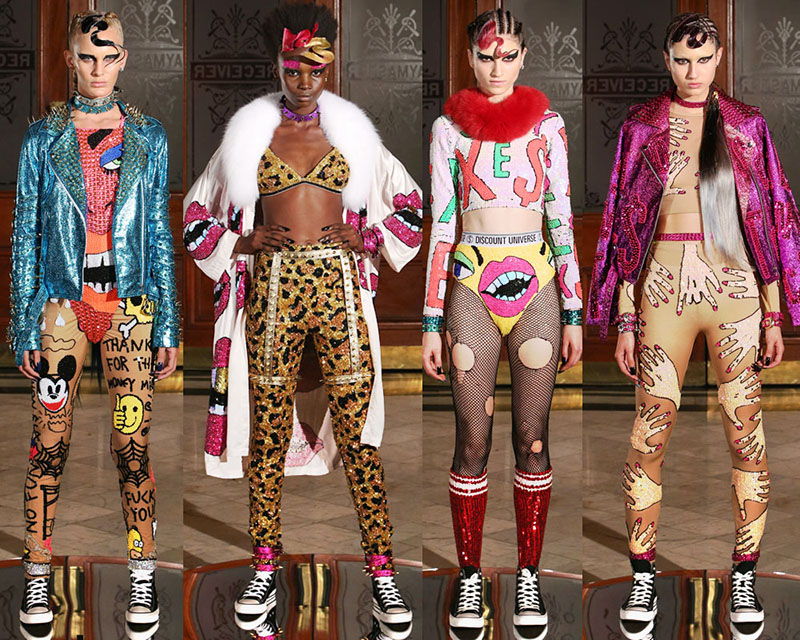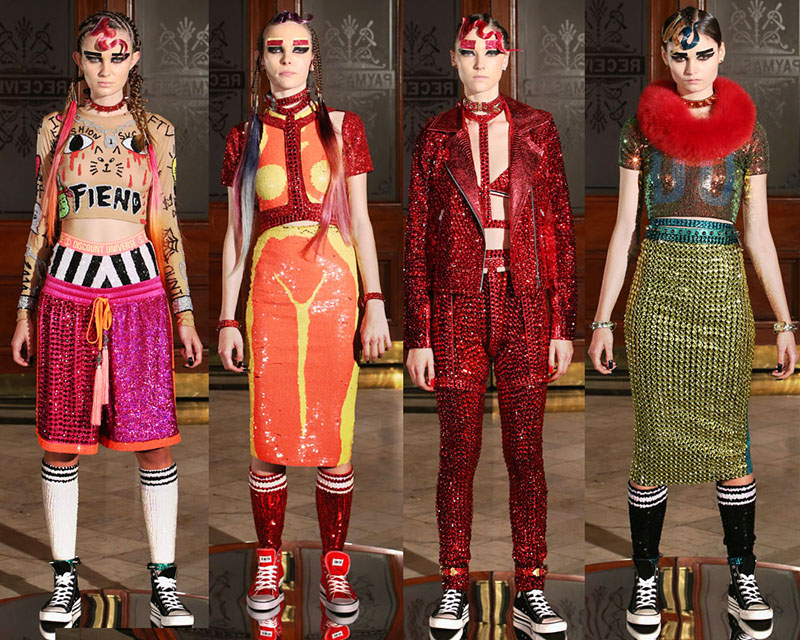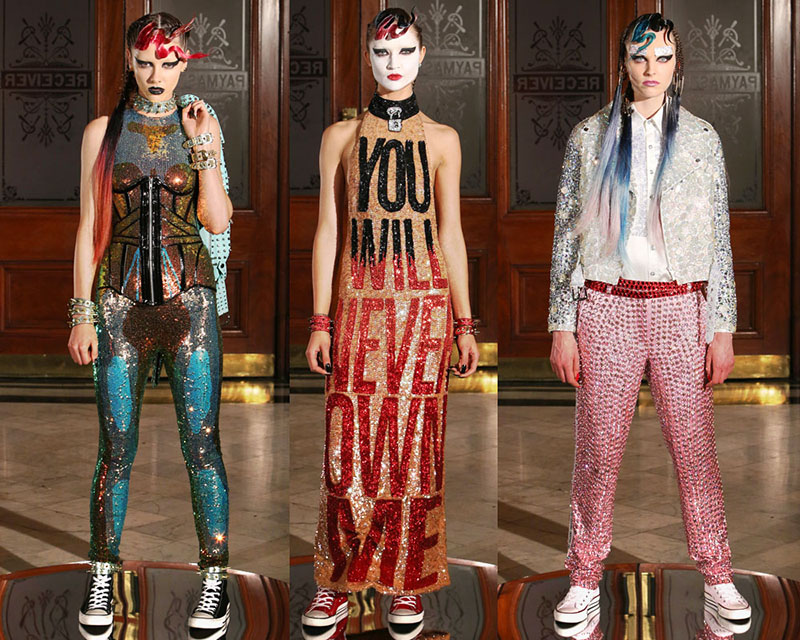 I might look like Dame Edna in any of these numbers, but I may just take the chance. I just can't decide which piece to invest in. I may start things off with a Di$count t-shirt, to spread the word over here, and then work up to something like this fab hand painted, fringed duster.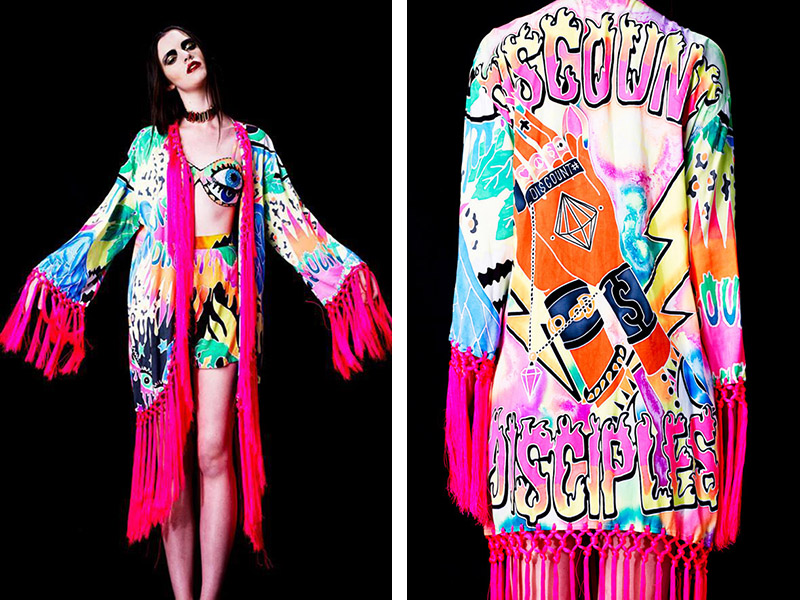 Decisions, decisions...
QMichelle