Some films are just made for a Sunday afternoon.
Saving Mr Banks is one of them...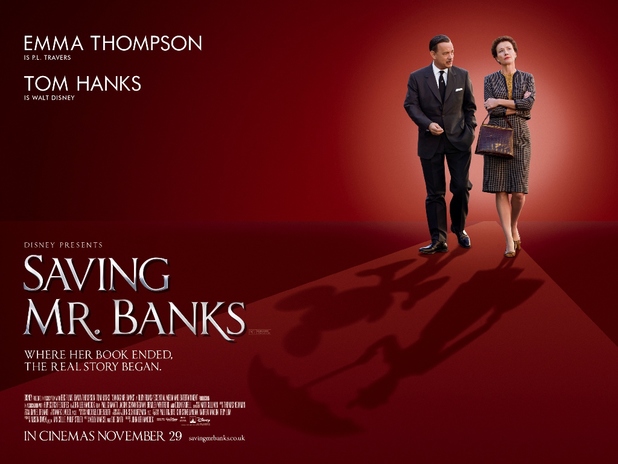 What a wonderful film this is. Perfect to watch with a big cup of tea under a cozy blanket on the couch. Unlike Queen Michelle who like to scare the bejeesus out of herself with scary movies, sometimes I simply want a film that will make me smile or make me cry. This film did both
The film is based on a true story. Walt Disney (Tom Hanks) promised his daughters he would make a movie from the children's books they loved -- tales of the magical nanny Mary Poppins, written by Pamela Travers (Emma Thompson) under the pen name P.L. Travers.

For more than 20 years, Disney had tried to get the film rights from Travers,but to no avail. However when Travers' income dried up, she was forced to reconsider. Reluctantly she packs her bags and heads to California, determined to protect her prized creation from being "Disney-fied." "I won't have her turned into one of your silly cartoons!" she warns Disney. "You don't know what Mary Poppins means to me."
The stage is set for a battle of wills at every turn between the controlling Travers , the avuncular Disney and the beleaguered songwriters -The Sherman Brothers.

It is only in In flashbacks to Travers' childhood in rural Australia, when we learn that her Aunt Ellie (Rachel Griffiths) was the model for the nanny, and her adored but flawed father, Travers Goff (Colin Farrell),was the inspiration for the fictional George Banks of the title, do we start to understand the intensely personal bond the author has with Mary Poppins.

Emma Thomson is snippy, buttoned up, controlling and simply glorious to watch, while Tom Hanks is a  treat (although to be honest I could probably watch ol' Tom read a phone book!)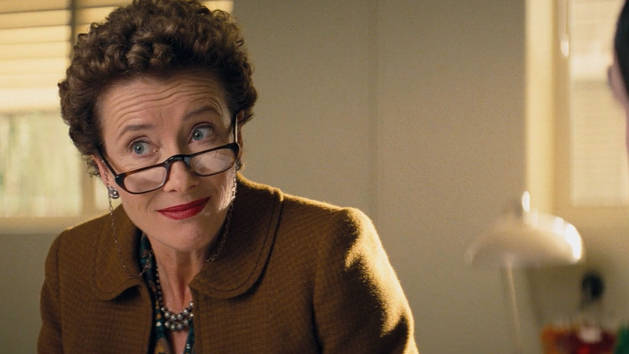 Of course being an actual Disney film, it liberally spoons on the sugar.
But in real life, the relationship between Travers and Disney, during and after the making of the film was so fractious that no amount of sugar could ever have made it sweet!
Travers hated the film and what Disney had done to her beloved Mary Poppins.
In fact, so fervent was Travers' dislike of the Disney adaptation and of the way she felt she had been treated during the production, that when producer Cameron Mackintosh approached her about the stage musical when she was into her 90s, she acquiesced on the condition that only English-born writers and no one from the film production were to be directly involved with creating the stage musical.
Heaven only knows what she would have had to say about this film but regardless of that, I'd still urge you to watch it if you get the chance...
Queen Marie