It suddenly dawned on me at the weekend that two of my favourite necklaces feature things that young people are increasingly unlikely to be familiar with.
One is a wooden casssette tape and the other an old typewriter key on a silver cahin.
The older I get, the more I realise, that things I remember from my own childhood are now almost antiques! Things that were totally familiar to me, will be totally unknown to my nieces Princess Jenny and Laura. Cassette players, video recorders, camcorders, walkmans and  manual typewriters to name but a few. So it goes without saying that they have probably never seen tippex either!
I've always loved typwriters. In fact I think my toy portable one is still in my mum and dads loft! I used to take great delight in typing letters and stories on it and would keep typing away like a creature psossesed even when the ribbbon had died a death leaving just the faintest of impression behind.
Maybe it's the blackmailer in me, but I do so love the look of a proper typewriter...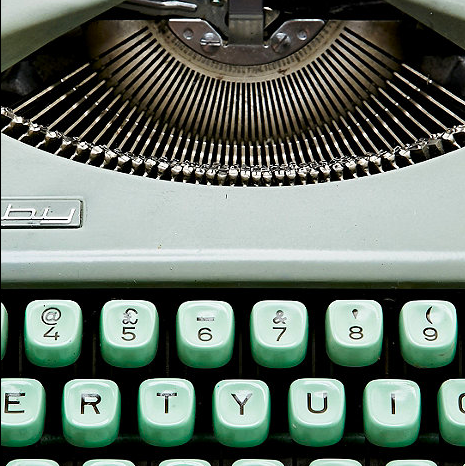 Now it seems like I am not the only one. Urban Outfitters are selling original recondidtioned typewriters.
UO pride themselves on their modern look at vintage and they have been using old technology as contemporary decor for the last few years now. But these typewriter are not just for decoration. Fully restored and reconditioned they work perfectly...
Vintage Empire Aristocrat Typewriter  £150.00
We're proud to present this original vintage Empire Aristocrat typewriter. Made in England in 1956, the typewriter has been fully restored by a retired British Airways pilot who knows his stuff inside out. Completely portable, it comes with the original soft carry case and instructions, and is in excellent working condition. This vintage treasure comes with the correct ribbon so you're all set to type away! Due to its one-of-a-kind nature there may be some minor paint chips, otherwise in immaculate condition.
 - Vintage    - Manufacturer: Empire   - Ink ribbon included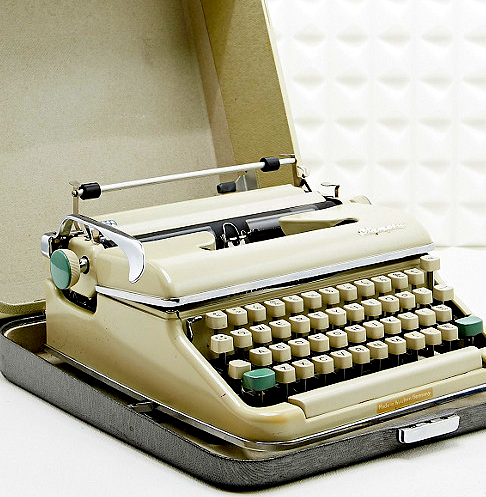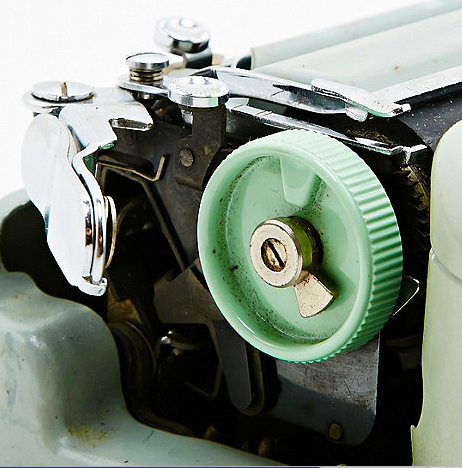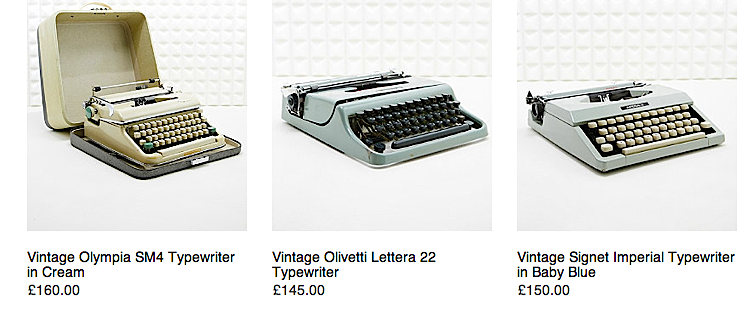 No, they're not cheap but if  you have been thinking about getting started on your first novel and wanted to do it in an old school fashion, well now you can...
Queen Marie