So Mango are the latest high street chain to launch a plus size range.
The line called Violeta in sizes 12-24 ( yes you read that right, size 12!!!!) launches online today and is modelled by Robyn Lawley
 Mango have said that it is a  "youthful plus size line",and that the garments are designed to be 'comfortable, feminine and modern.' The collection will be initially made up of 400 on-trend pieces, designed by 40 experts and will be available to purchase in store in its seven largest markets: France, Germany, Italy, the Netherlands, Turkey, Russia and Spain.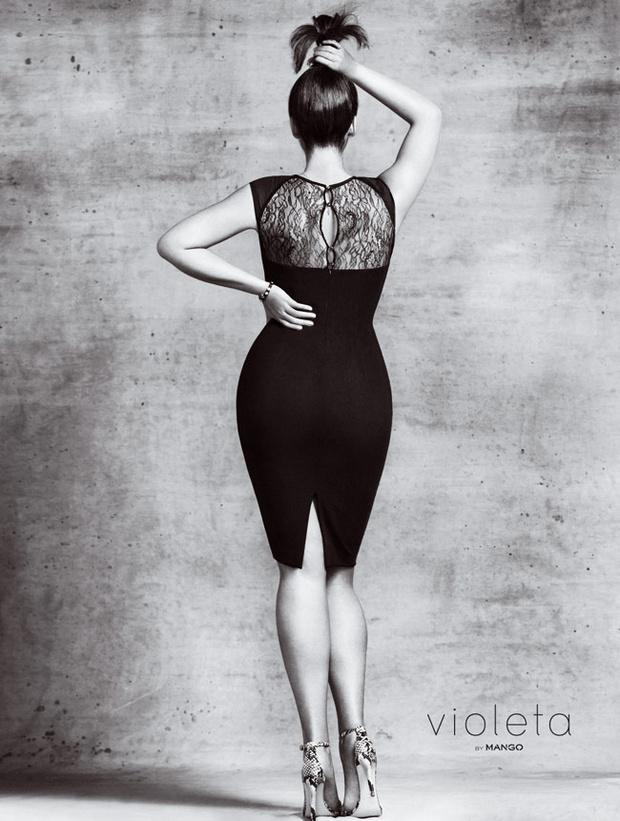 Mango are saying that the line has a simple message:
'It suits me and I like it.'
Well I've had a good look at it and I've got a totally different message for them:
"It bores me and I don't  like it.."
It is dull, dull dull.
A  drab world full of griege and tedious drab wrap round dresses.
How about some shapeless porridge coloured kinitwear to hide inside...
Or How about £60 for a pair of front pleated 'flowy' baggy trousers that make you look like a chubby schoolgirl on her way to choir practice...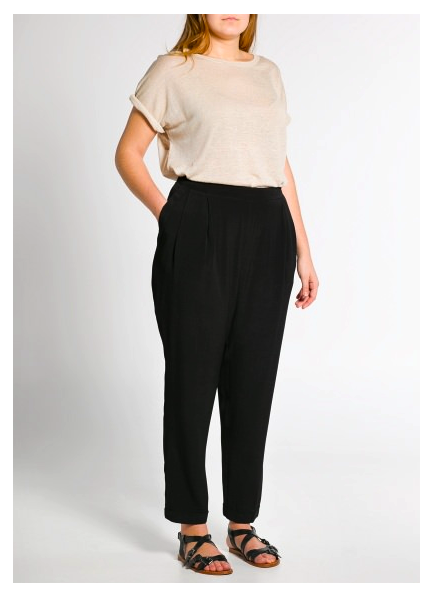 Or my personal favourite , £35 for a pair of stone washed elasticated waist jeans.
Feast your eyes on them below and admire the way she has tucked her 'blouson' in so that you can better admire the ruched elastic!
I laughed so hard at these, I hurt myself...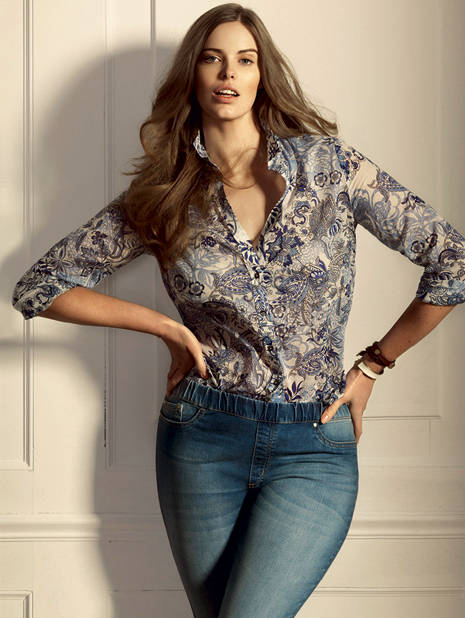 There is not one single thing that I would wear, it is totally devoid of colour, fun or a smidge of joy.
It is almost like they are trying punish us for having a fat arse.
We don't deserve good fashion if we have been eating buns obviously
 My grandmother wouldn't have been caught dead in any of this
And you can be damm sure, neither will I
Poor Mango seem to have lost their minds...
Queen Marie