It's turning into the week of BIG here on the blog.
From a giant pink bunny, to giant ladybirds.
Ladybirds  ( or even Lady Bugs as some of you may prefer!)  so big they are the size of a car...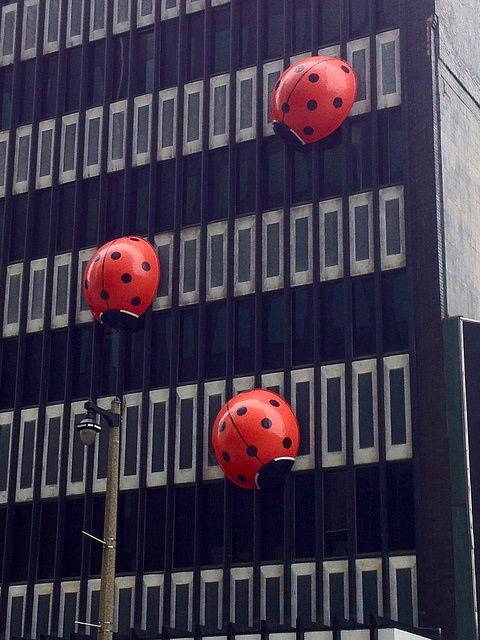 This is the Lady Bug Building in Milwaukee, WI. 
The ladybugs add a nice contrast to the austerity of the skyscraper landscape of the city's downtown, and often beg the question, what are they doing there?
It turns out they are work of Public Art. The insects were added back in 1999 to spruce up the downtown area. It goes without saying I am a massive fan of public art. Anything that can brighten up our everyday experience is to be greatly encouraged.
What makes these especially sepecial is the size of them. The are over 10ft long, almost as big as a VW beetle (or lovebug) Imagine walking along and looking up to see these beauties making their way down the front of the building!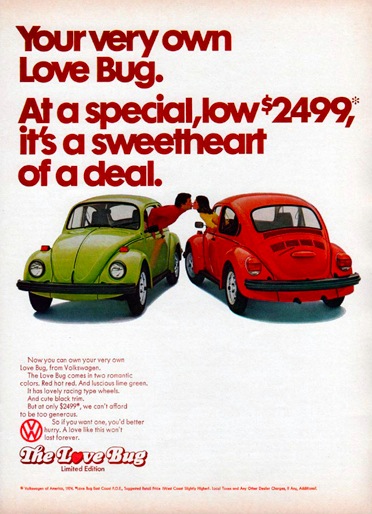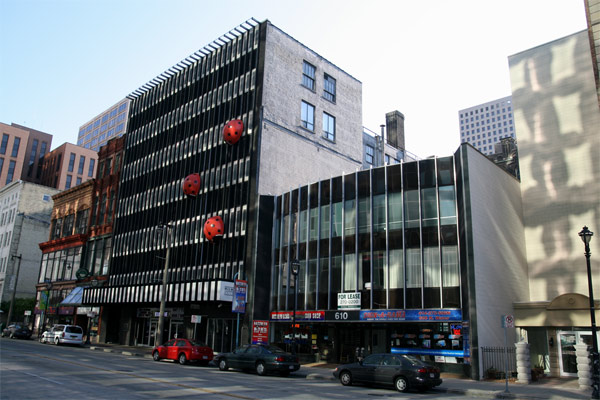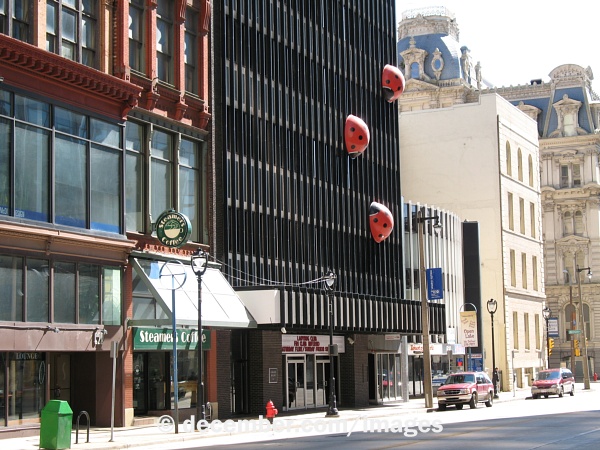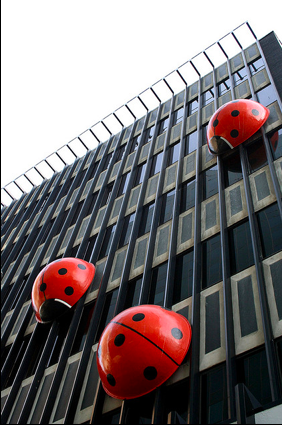 If that's too far to travel, how about some lady birds in your own front room.
Just pop over to Stpehen Edwards Graphics on etsy and bingo. Lady bugs a go go.
Ladybugs Vinyl Wall Art Decal - Set of 17 ladybugs - Ladybirds $18
He has a huge range of graphics for all kind of things.
This ipad one made  me laugh and think of Queen Michelle although we would never tarnish our precious ipads with a sticker. Heaven forbid!
Ipad graphic $7