I recently indulged in another much needed wardrobe purge, where things went both into the charity shop and also into one of those vaccum bags where you suck out all the air. My air bag sadly inflated again within a day. Cheers Poundland.
As I've said before, the joy of purging your wardrobe is that not only do you know your unworn clothes are not headed to landfill, but you nearly always rediscover gems you'd neglected. And this is exactly what happened when I found, hidden away on a clothes hanger with about 20 things on it, my custom-made Norwegian Wood cardigan coat, which she created especially for me some years ago.
We worked together on this design of this piece and the result was just perfect for me.
With the weather last week turning particularly cold for a while, it was a timely rediscovery.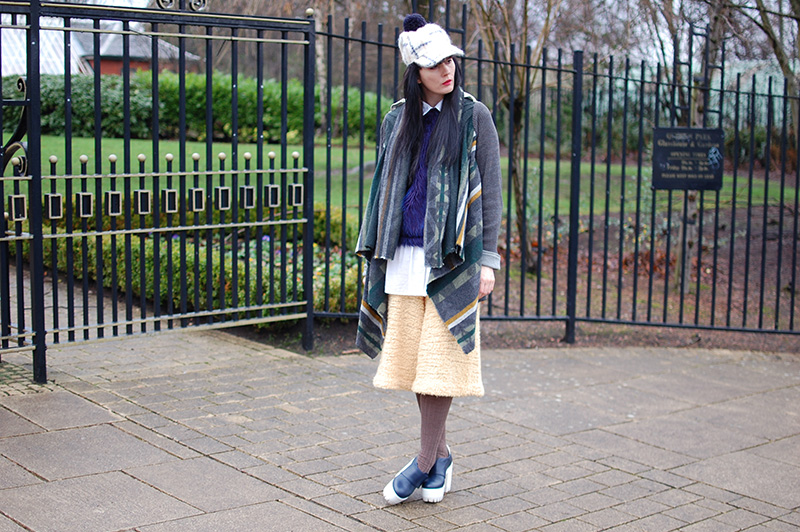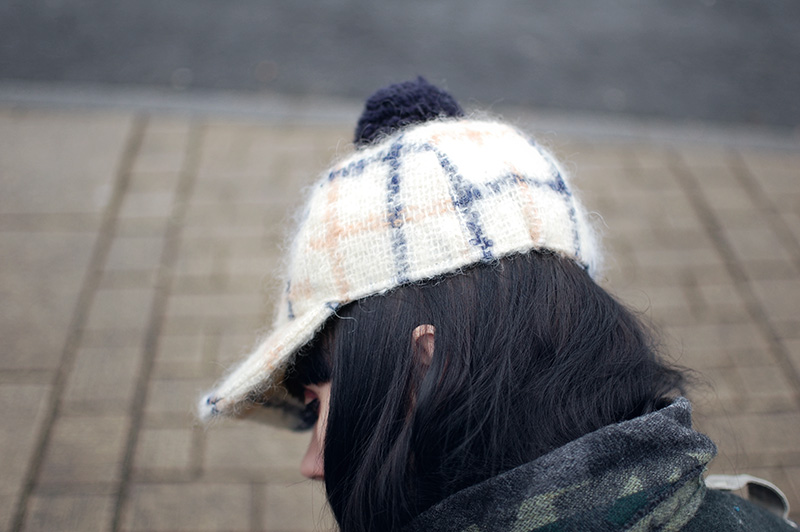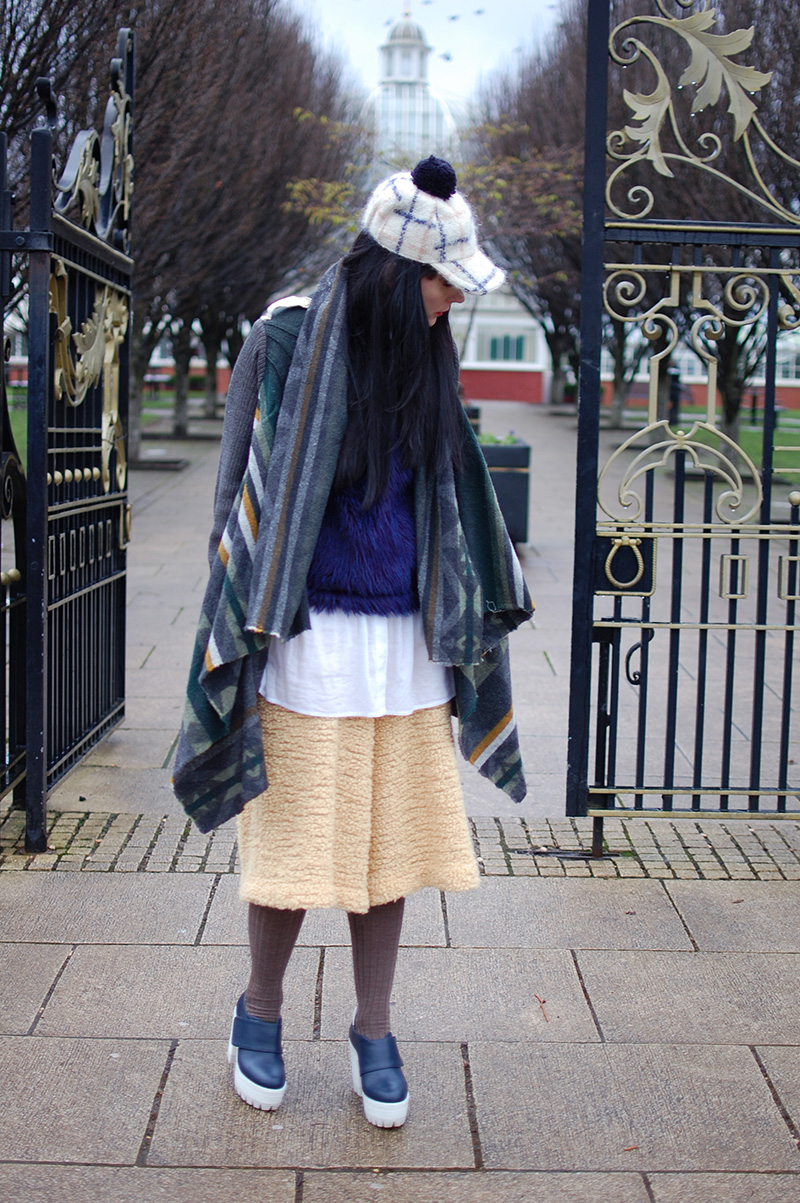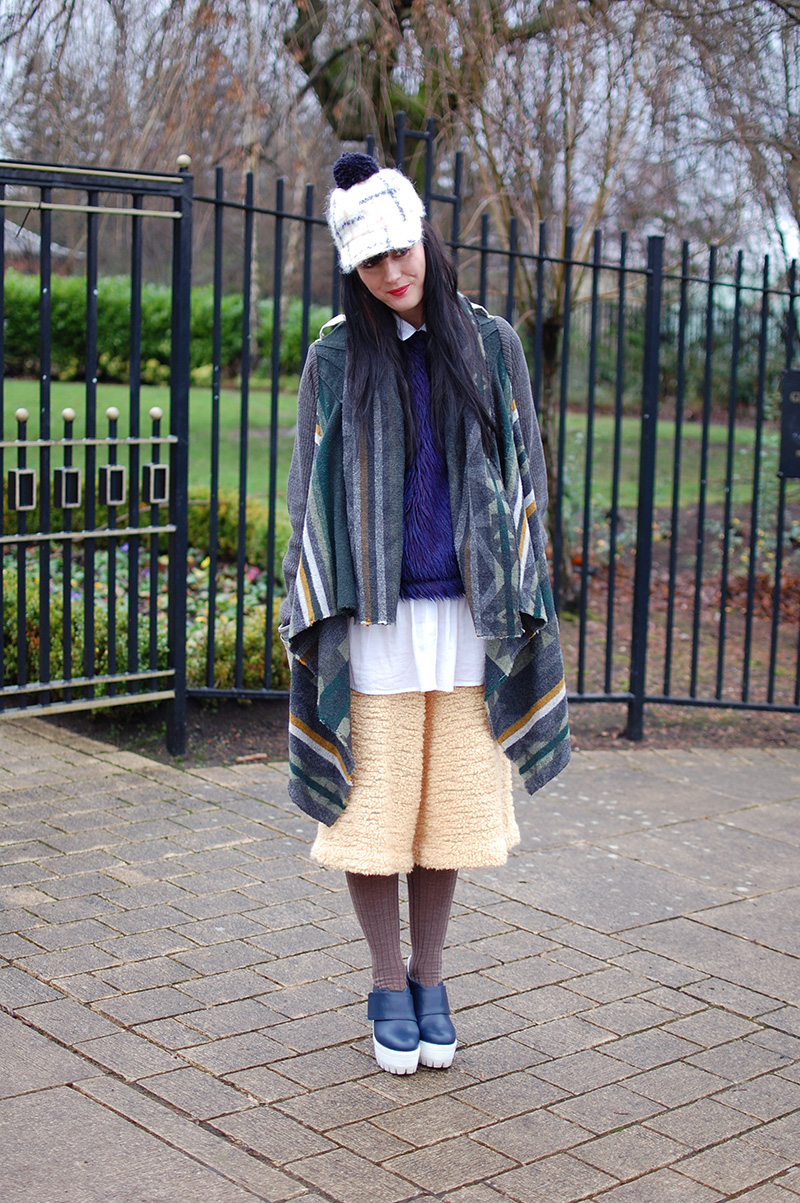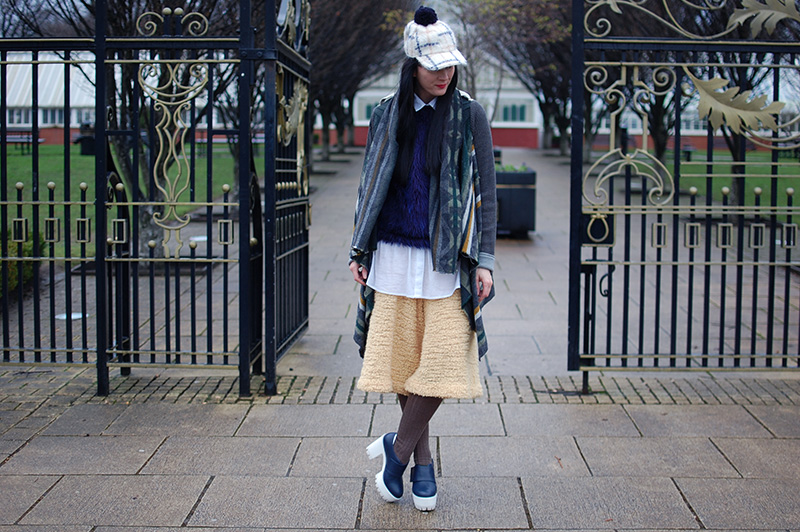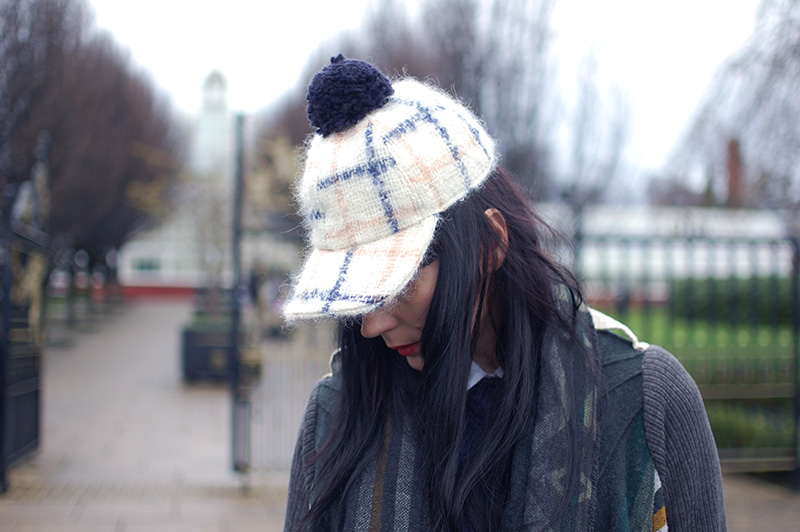 Norwegian Wood jacket; Bouboticca shorts; ASOS shirt and top; Federica Moretti hat; Unknown brand shoes
With warmth in mind, I wore more or less this outfit last week to work and was so snuggly I didn't even need to put my little desk heater on, which is virtually unheard of. I teamed it with my Bouboticca shorts, which one of the other designers said looked like a bathmat. I couldn't argue.
And how much do pom poms make everything better? This Federica Moretti mohair baseball cap, from the Mens AW13/14 collection, could so easily have ended up with both feet in Chav territory, but that cheeky little pom pom on top pulls it back from the brink, oh and makes it suitable for us ladies. 
QMichelle