As I have written about the label several times, it comes as no surprise that I have such love for Aussie label Hopeless Lingerie. Unfortunately the scary customs charges from Australia to the UK make it impossible to actually buy anything, which means I must be content to admire from afar.
The label excels at cheeky bondage and occult inspired pieces in luxurious, wearable fabrics. This is basically what I'd love my own lingerie drawer to be filled with. 
There are so many lovely things in the shop currently that are making me sigh with lust.
VALENTINA BODYSUIT - $300.00
The Valentina Bodysuit is made using a lusciously soft and lightweight sheer mesh with an intricate cut out design.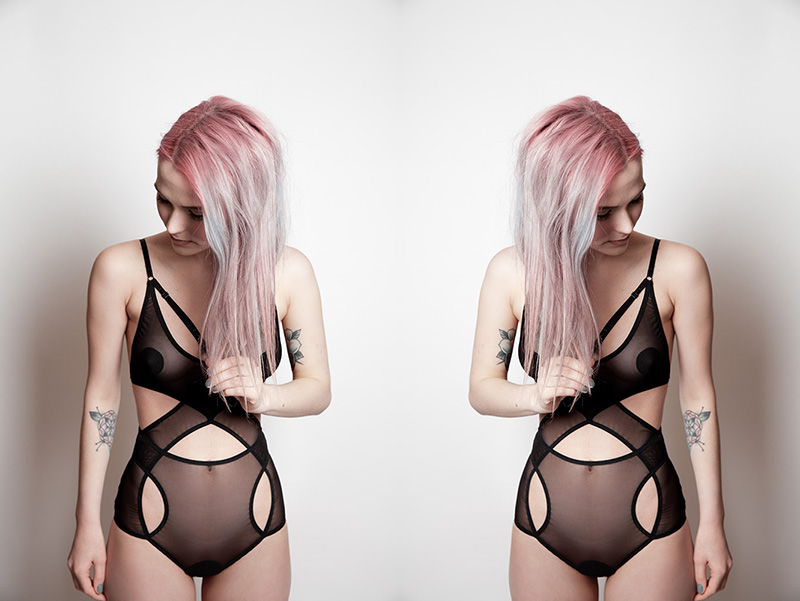 SELENE HARNESS KNICKERS - $110.00
The Selene Harness Knickers are made using a luxuriously soft and lightweight bamboo jersey, with a bondage-inspired strap detail designed to emphasise the curves of the female body.
SUZY BRALETTE - $100.00
The Suzy Bralette is made using limited edition lusciously soft New Zealand Merino wool, and lined with bamboo jersey. 
LUNA SUSPENDER - $160.00
The Luna Suspender is inspired by the phases of the moon, and features silver metallic leather attached to high quality Japanese satin elastic straps.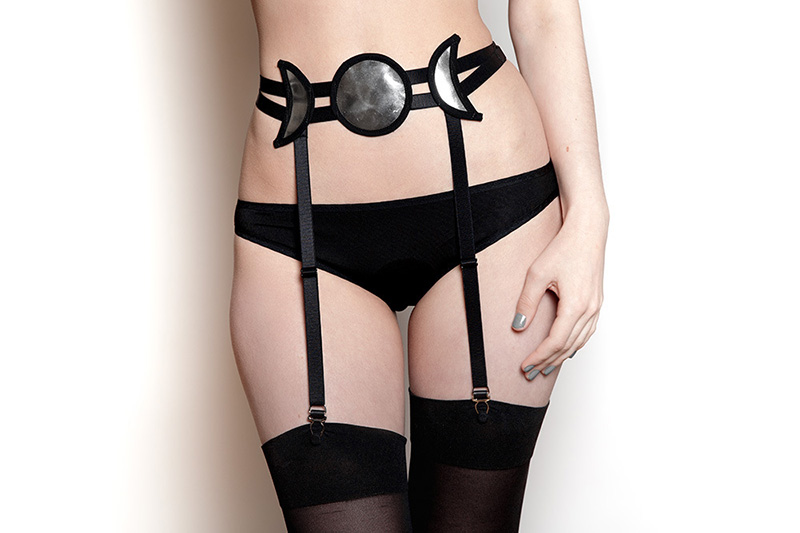 ALICE HARNESS - $215.00
The Alice Harness is a bondage-inspired accessory that can be worn comfortably at night or layered with other garments during the day. The neck straps, as well as each waist strap are fully adjustable and joined to a secure hook and eye closure at the back.
One of the pieces I love the most is the pentagram harnesses and is, I suspect, a huge seller for the label.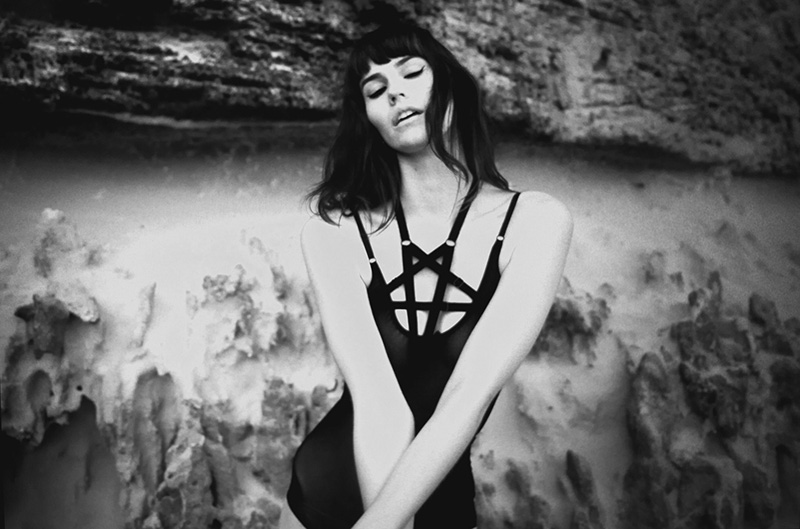 How excited I am therefore to have one to give away to one lucky KOS reader! It's a size small, so would fit someone a UK8 or smaller. 
If you'd like the chance win this amazing harness, simply head over the Hopeless Lingerie shop and tell me your other favourite piece of Hopeless lingerie and leave your answer in the comment section of this post, remembering to fill out a valid email address in the field. The giveaway ends on 15th January.
QMichelle
THANK YOU FOR ALL YOUR ENTRIES, THE COMPETITION IS NOW CLOSED. I SHALL ANNOUNCE THE WINNER THURSDAY 15TH JANUARY.