Just before Christmas, I went to the theatre for Scottish Ballet's Christmas ballet, Hansel & Gretel. As with pretty much all ballet companies, the Christmas ballet is often one of the largest productions, heavy on costumes and set and usually a traditional ballet, such as the Nutcracker or Sleeping Beauty.
Hansel & Gretel is a new production on SB's repertoire and is set to become a classic for them. 
When I sat down and awaited the curtain rising, I knew I was set to be taken on a magical journey and I was not disappointed.
As with all SB productions, the set was simply breathtaking. In the opening act we see Hansel & Gretel sitting on massive chairs next to a huge table, giving the illusion that these dancers were actually mischievous little children, waiting for their parents to fall asleep so they could sneak off into the night to go searching for their friends, who have all being going missing one by one from the village. The scene where the children are in the dark forrest with only their torches for light is so convincing you truly believe you are there with them, searching in the darkness.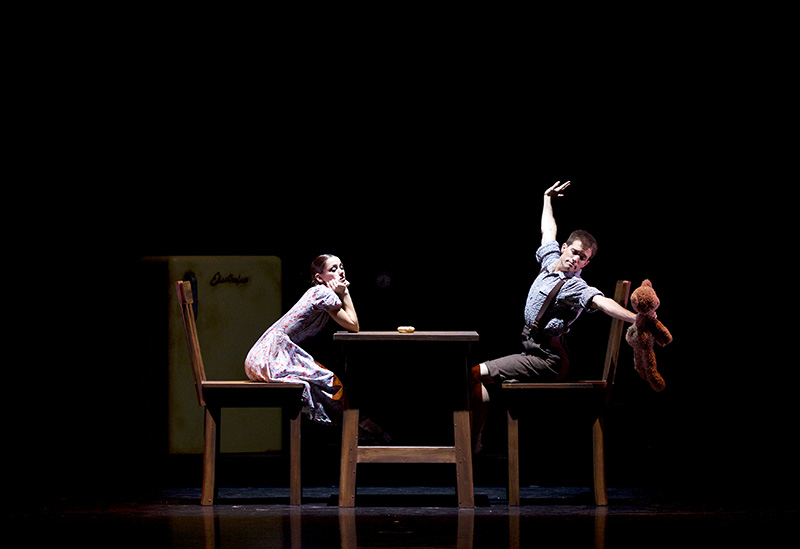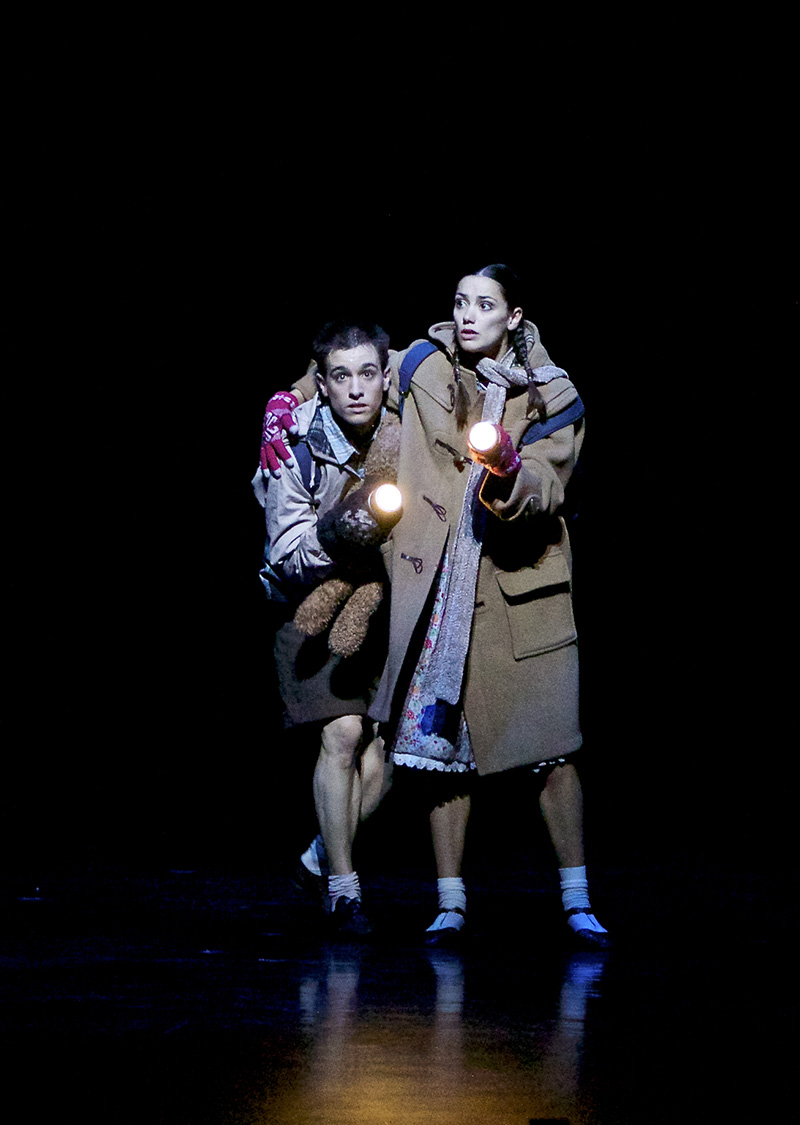 Chris Hampson, SB's artistic director, is proving to be  master of re-telling traditional tales by expanding on the characters' stories,  breathing further life them. Small details, like how the wicked witch, once she has the children trapped inside the gingerbread house, makes them bake. It's a scene which was not present in the original opera version, yet it's s small addition which brings the oddness of the witch to the fore.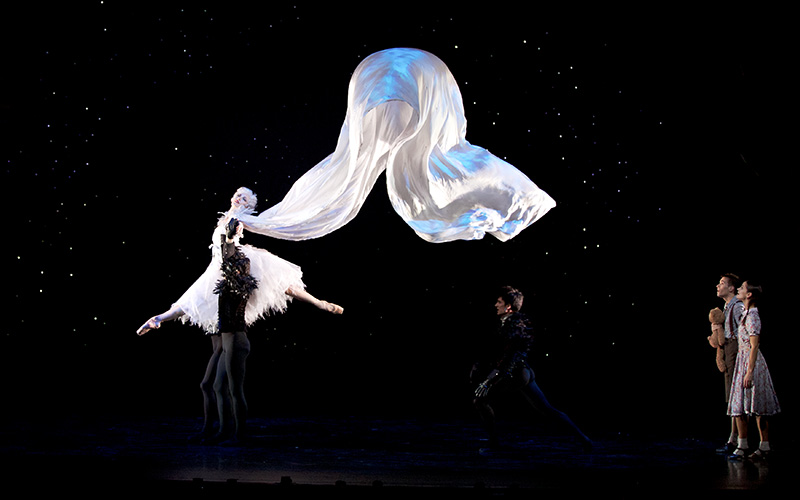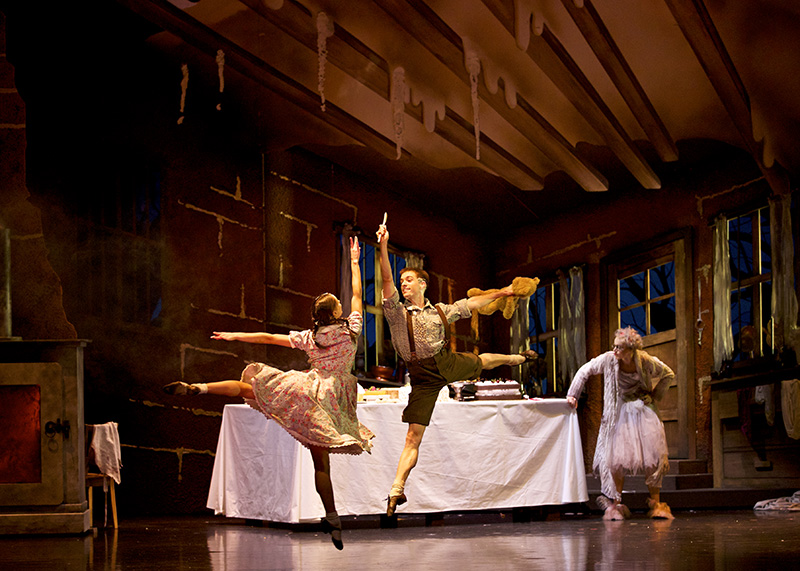 The witch was a highlight character for me, danced by one of my fave dancers, Eve Mutso. Her transformation from the ethereal, other wordly creature in Act 1 to the hump-backed, slipper wearing, evil pensioner in Act 3 was nothing short of amazing and thoroughly entertaining. It was also a delight to see my pointe teacher play one of the Dew Drop Fairies.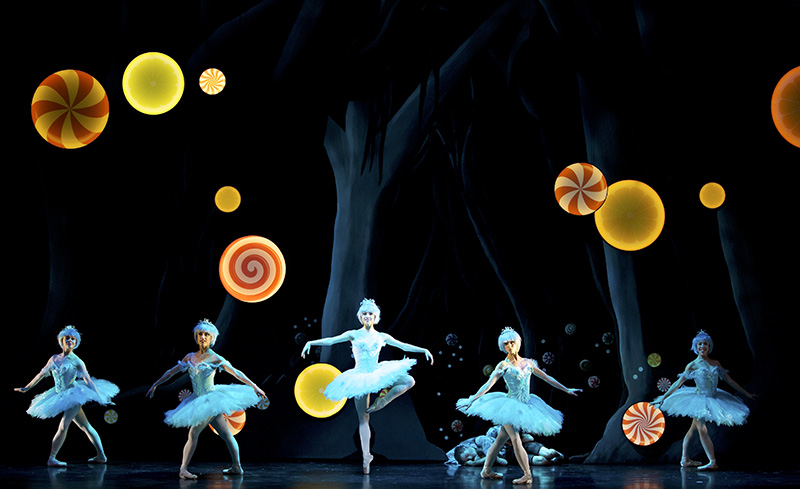 (My pointe teacher on the far right as a Dew Drop Fairy!)
Hansel & Gretel could have easily been very dark all the way through, but Scottish Ballet have an exceptional talent at making ballet very inclusive, so adults and children were entertained by this equally. The humour really does make it the perfect Christmas production for all the family.
If you get a chance to, please go and see it.
EDINBURGH
8 - 11 January 2014
Festival Theatre
Box Office 0131 529 6000
BOOK ONLINE
ABERDEEN
15 - 18 January 2014
His Majesty's Theatre
Box Office 01224 641122
BOOK ONLINE
INVERNESS
22 - 25 January 2014
Eden Court
Box Office 01463 234 234
BOOK ONLINE
NEWCASTLE
29 January - 1 February 2014
Theatre Royal
Box Office 08448 11 21 21
BOOK ONLINE

BELFAST
5 - 8 February 2014
Grand Opera House
Box Office 028 9024 1919
BOOK ONLINE
QMichelle