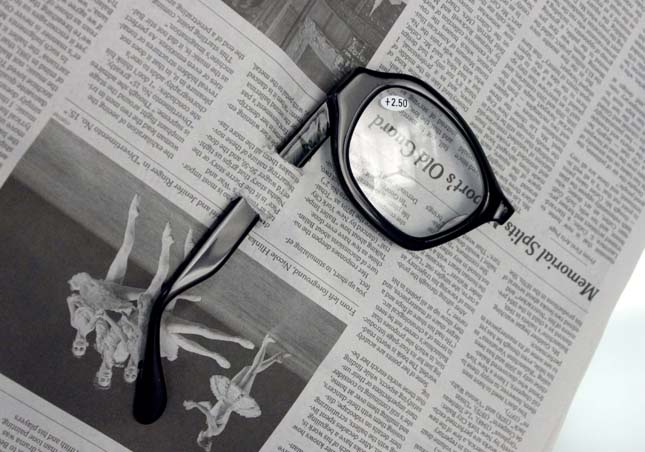 Old age doesn't come itself.
One day you can get in and out chairs without making a noise, eat cream cakes after 8pm, happily read all the small print on a packet and the next you  are a squinting old crone who can't read anything smaller than 7pt type.
How the hell did this happen.
Why oh why have my eyes betrayed me!
I'm slightly ashamed to say that I used to get really annoyed with my mum when she couldn't read the instructions on a packet. I used to think, why can't she see that, surely if she just tried a little harder she could make it out.
But no! One day you can read everything, the next it's blur city. It's bolloks that's what it is.
As you can tell, I'm not taking this well. I'm blaming working on a computer all day and then on one for hours again every night!  Yet the horrid truth is it is a combination of that and my age. Arghhhh.
Maybe instead of going to the opticians, I could just procure myself one of these magnifying glasses below.
Only Maison Martin Margiela could make blurry vision feel acceptable.
Hey speccy three eyes, looking cool...
Left Handed Magnifying Lens  MAISON MARTIN MARGIELA£55.00 from here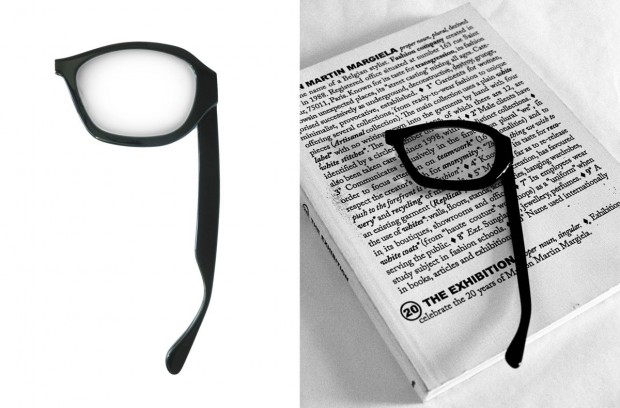 Made in collaboration with exceptional French homeware designers L'ATELIER d'exercises, this half spectacle magnifying glass has been crafted from acetate and has a nose rest and large lens.
 This quirky magnifying lens is a nod to the humor that typically runs through all of Maison Martin Margiela's collections. A stylish desk or kitchen accessory, it makes a unique gift idea for all us holding papers and packets at arms length...
Harumph
Queen Marie
x