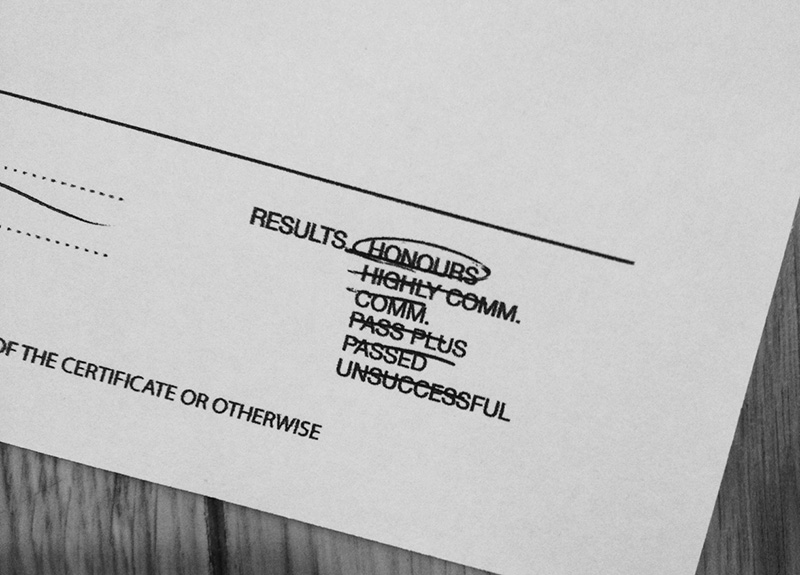 As we wave goodbye to yet another year, I also wave goodbye to another ballet grade. Having just sat my Grade 4 exam and achieved myself a surprising Honours pass, I prepare to begin Grade 5 next year.
On the day of my exam, children were also sitting their Grade 1 exams. As an adult sitting grades, you are sometimes painfully aware that it's normally children doing this so it can be hard to comes to terms with the times you struggle to perform a exercise, constantly saying to yourself, "but if a kid can do this, how come I can't?!" But as I watched the kids practicing a grade I have done as an adult, I could barely recognise it. As adults, we are most definitely expected to interpret and do the exercises in a more physically demanding way. Our extensions are higher, our feet need to be much more pointed and, overall, we need to approach each exercise far more artistically than children. For us, it's not all academic - we must combine both. Grades for kids and grades for adults are most certainly 2 entirely different animals. I do feel therefore that the passes we earn as adults are very much deserved as we are not doing the same things as children, a comment frequently made when you explain to people you sit ballet grades.
On exam day, I unfortunately had a cold and admit that the cotton wool feeling in my head did cause me to entirely zone out in bits. Part way through a ronde de jambe exercise I entirely forgot it repeated to the other side and simply stood there smiling, standing in fifth, arms bras bras! Eventually my brain kicked back into gear thankfully and I did a swift, if clumsy and late, soutenu to face the other way. As it turned out, the ronde de jambe exercise we had been taught was incorrect anyway and was much harder than the correct one, so it worked out well in the end!
In the arabesque exercise I do have a tendency to extend my leg too high and I was aware I'd done it in the exam, but thankfully she made a positive comment about it rather than marking me down. Everything else went well. I didn't make any glaring errors and I managed to keep smiling inspite of my virus ridden body demanding I stop this nonsense and go back to bed. Still, an Honours pass shocked me as usually those kind of passes are only possible in the lower grades, as we had been warned when we began our graded journey but I guess my hard work and frustration pays off sometimes. Obviously now, I'm aiming to maintain that pass level as I head into Grade 5.
So, bring it on!
QMichelle