THEFOUR is a label based in Budapest in Hungary and their latest collection, Plurality, the label's first monochromatic collection, seeks to explore the idea that opposition creates connection.
Plurality presents continually opposing elements such as black and white, natural and synthetic, organic and geometric. The constructed angularity of the silhouettes are softened by delicate drape and loose cuts. They describe their collection as  "mirroring the remix culture...the encounter of the high and low, the trickle-up of Brooklyn's and Harlem's street-style to the uptown. The result is a blend of sophisticated edgy minimalism paired with loose-fit athletic style. The broad variety of garments from long-sleeves, through biker shorts and jersey dresses to front-zip vests and blazers, ranges from laid-back to more extravagant pieces inviting for a play with layers. Thus the garments – whether they are completed with a shiny shopper or a folded day-bag – bear a more grown-up attitude with a great dose of unconventional chic and offer stylish off-duty looks for the busiest days of urban fashionistas."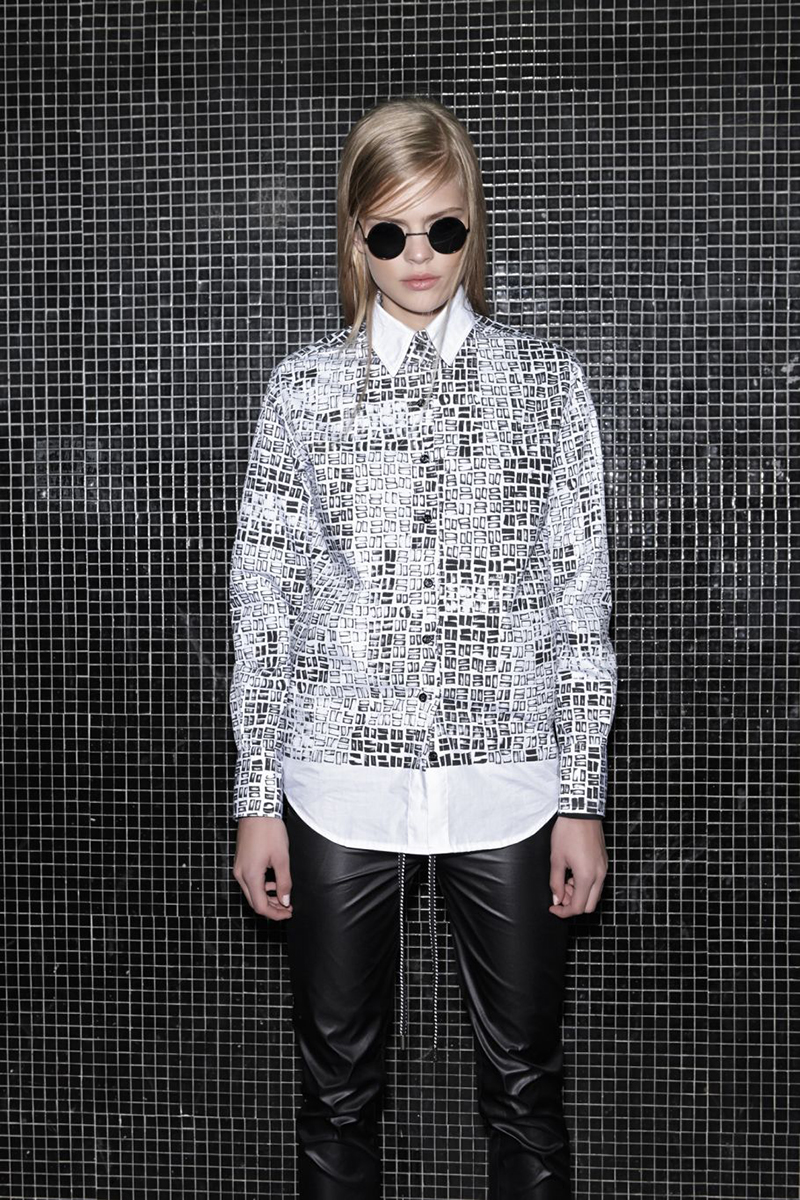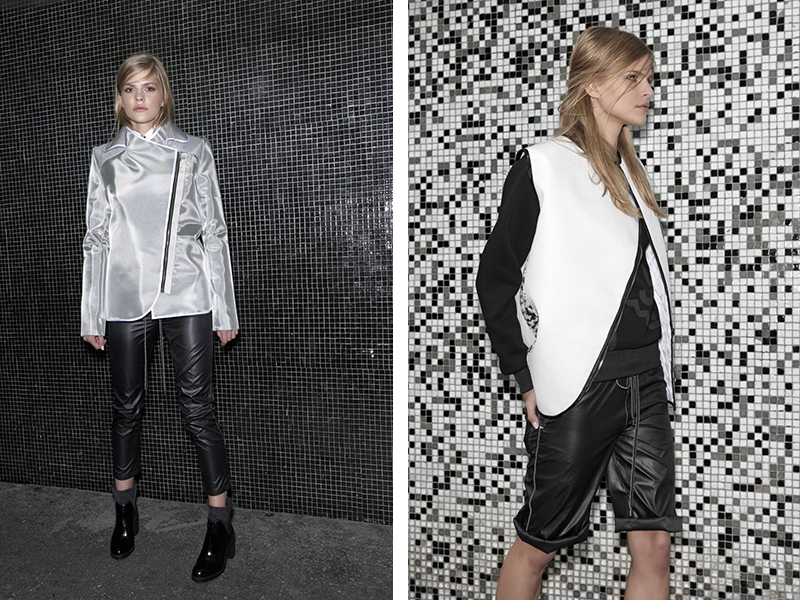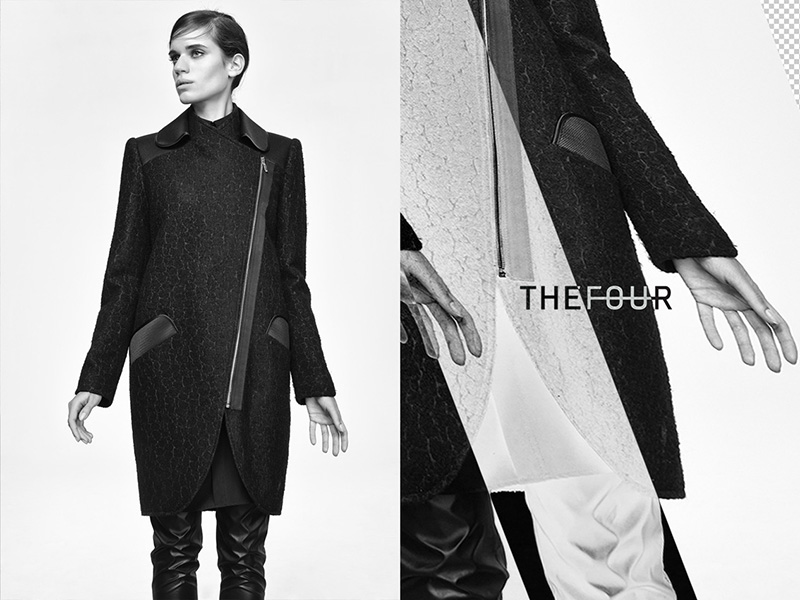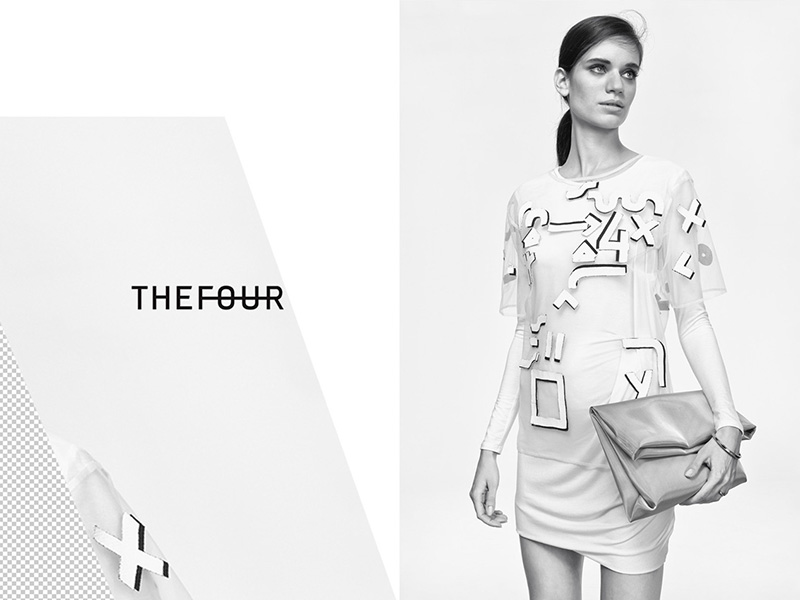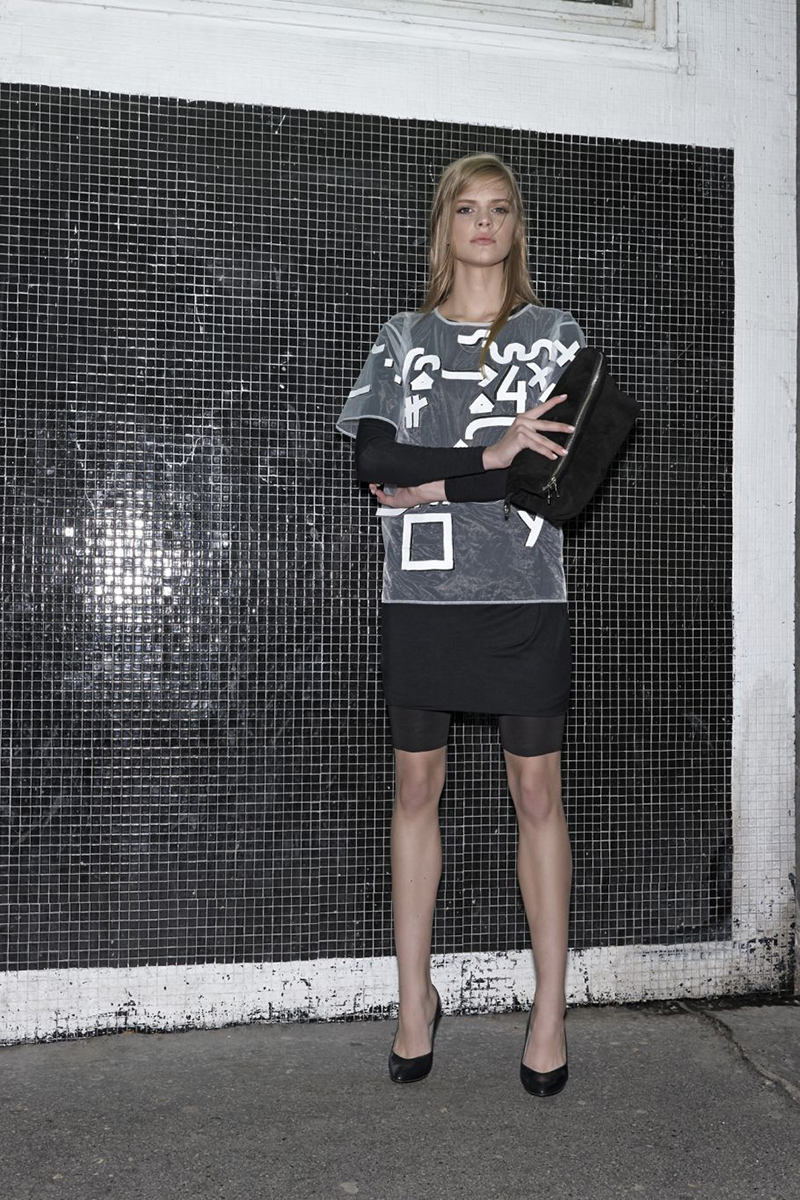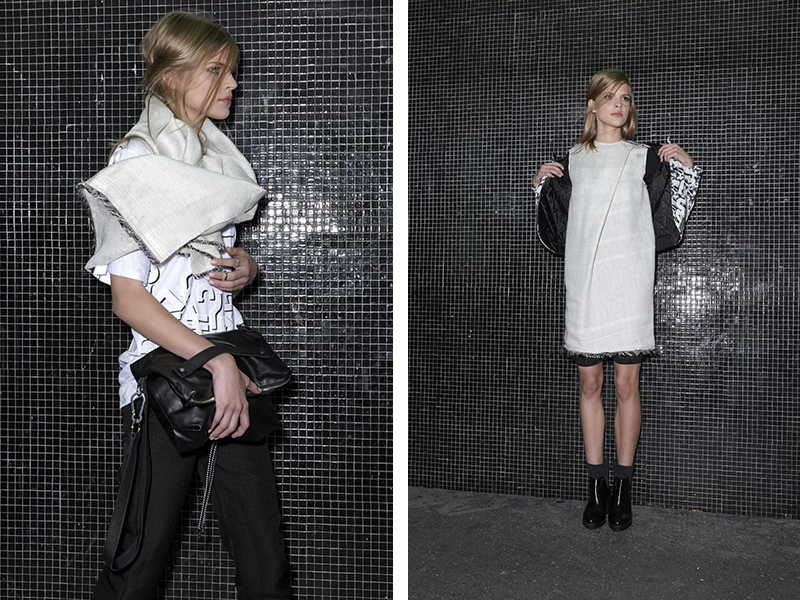 I don't think I'll grow tired of Sporty references, which is just as well since they come around every spring/summer.
There are definitely plenty of great pieces in this collection. The sheer white typographic top and the bags in particular are of interest to me. I also love the addition of the raw hems, which directly contrasts with the cuts in which they are presented. It could have so easily looked simply unfinished, but they made it work.
QMichelle