I am continually surprised by how much people expect me to have a closet filled with expensive designers garb. They ooh and ahh over how much money my wardrobe must be worth, when the reality is around 95% of my clothes are high street. I'm a graphic designer on a very modest wage and simply could not afford a closet filled with Celine or Balenciaga. When I can invest in something special, I tend to opt for bags or shoes, because I feel that handbags have longevity and shoes are the easiest way to update your look.
My philosophy is that it's not what you wear, but how you wear it. You can look as amazing decked out in charity shops finds as you can head-to-toe designer. Equally, some folks can look a bit cheap even in high end. Go figure! Generally, I will wear mostly high street, with one special thing, whether it's shoes, a handbag or maybe a jacket/coat. 
My latest fave purchases come from Topshop and ASOS, in the form of some tartan trews and a furry vest. I particularly love the furry vest (from ASOS). It's like wearing a cuddly toy. The fact I love the two pieces together is an added bonus.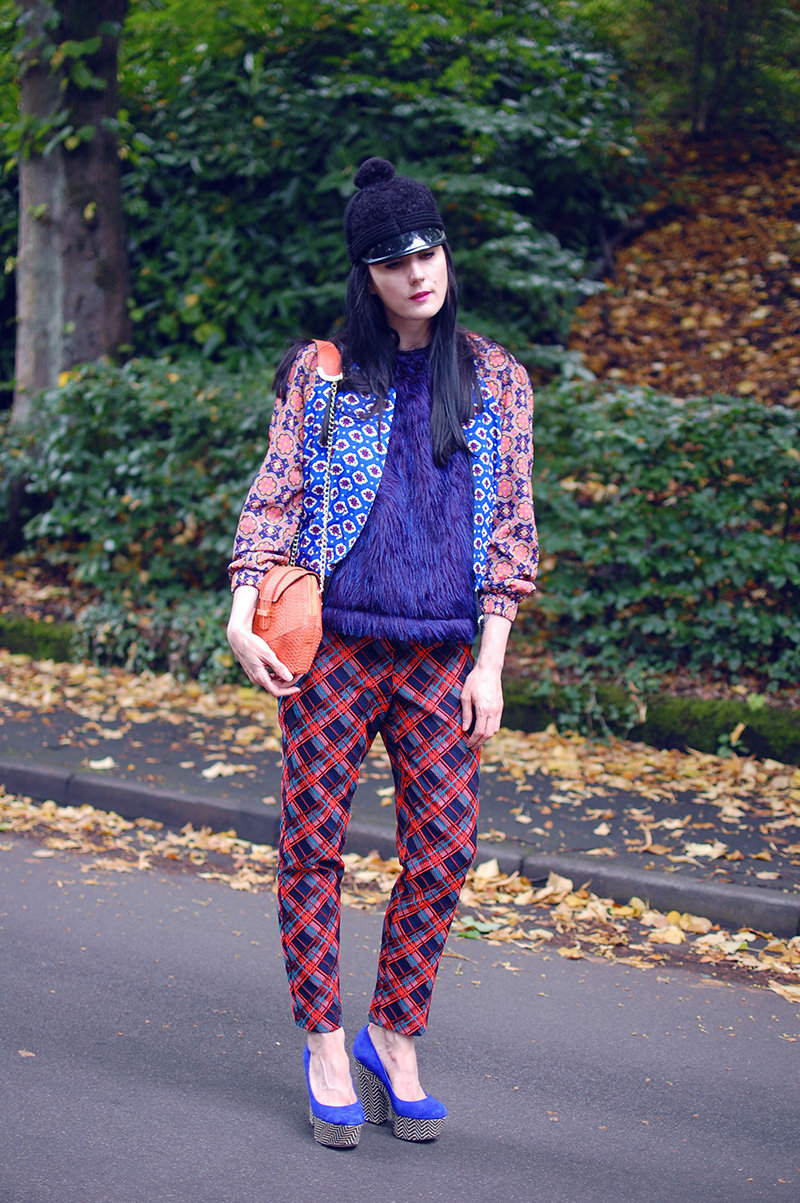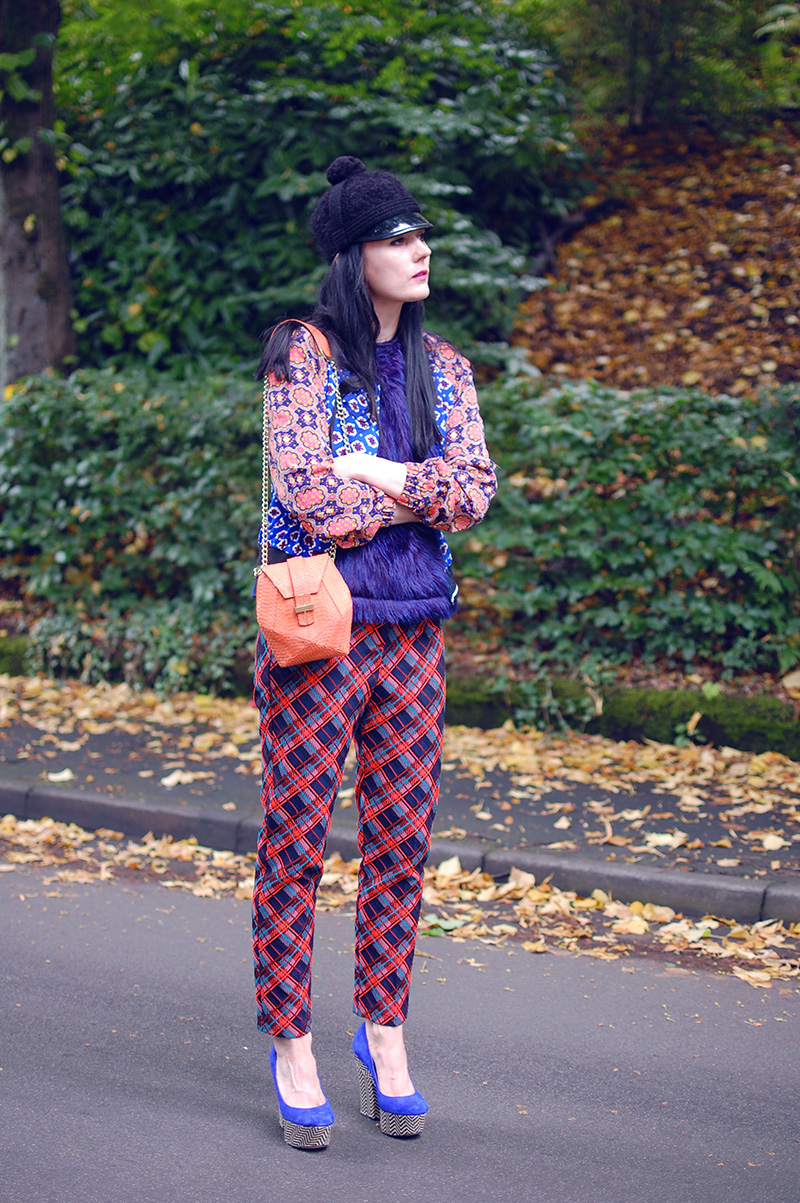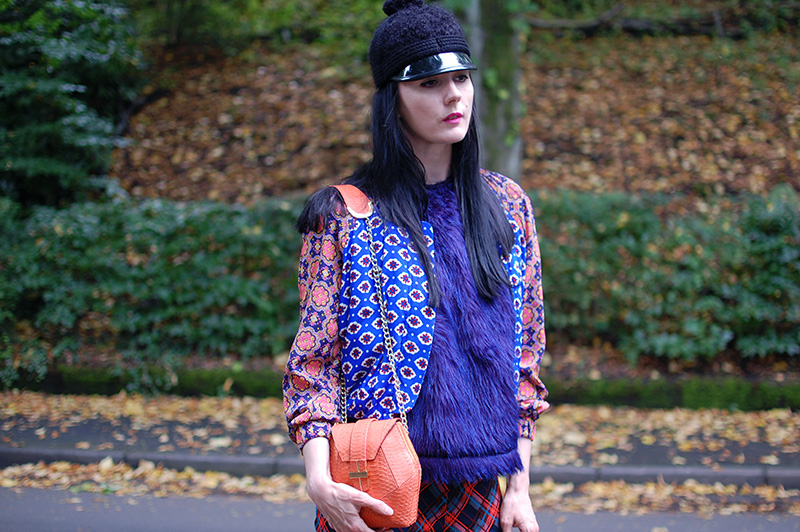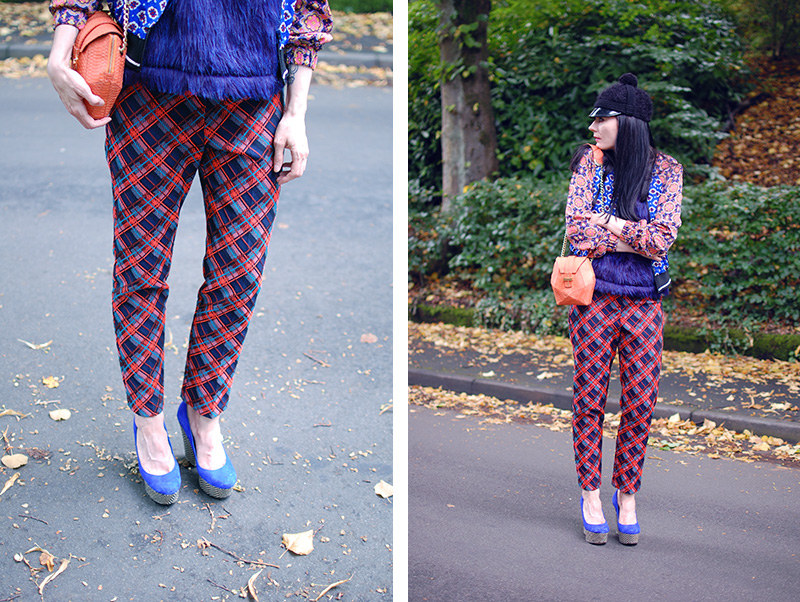 I also feel with high street you should consider your purchase as carefully as you would a designer piece - it may be cheaper but don't fall into the 'fast fashion' trap. I buy things I know I'm going to be wearing a year later, providing they don't fall apart of course, which is why you see the same things pop up on here again and again. It may make for dull outfit posts, but it's truthfully how I dress.
QMichelle