I'm almost certain most, if not all, of you will have heard of Ovate by now.
Long time readers of KOS will remember me featuring the label back in it's very original incarnation, Black Market Baby, many, many years ago. I have also featured Ovate in it's current form many times too, but I just never grow tired admiring the work of the designer behind the label, Audrey Cantwell.
As the darkness closes in earlier each day, heralding the beginning of the on-coming winter, I find myself drawn to darker clothing and have been dusting down all the black garments from my wardrobe. Michelle the Goth is due is to make a  reappearance very soon.
Looking at the current collection, Resurgam, the stand outs for me are definitely the two new bags she has designed. They feature very classic silhouettes in  texturally contrasting leathers and sheepskin detail. Accessories for grown up goths.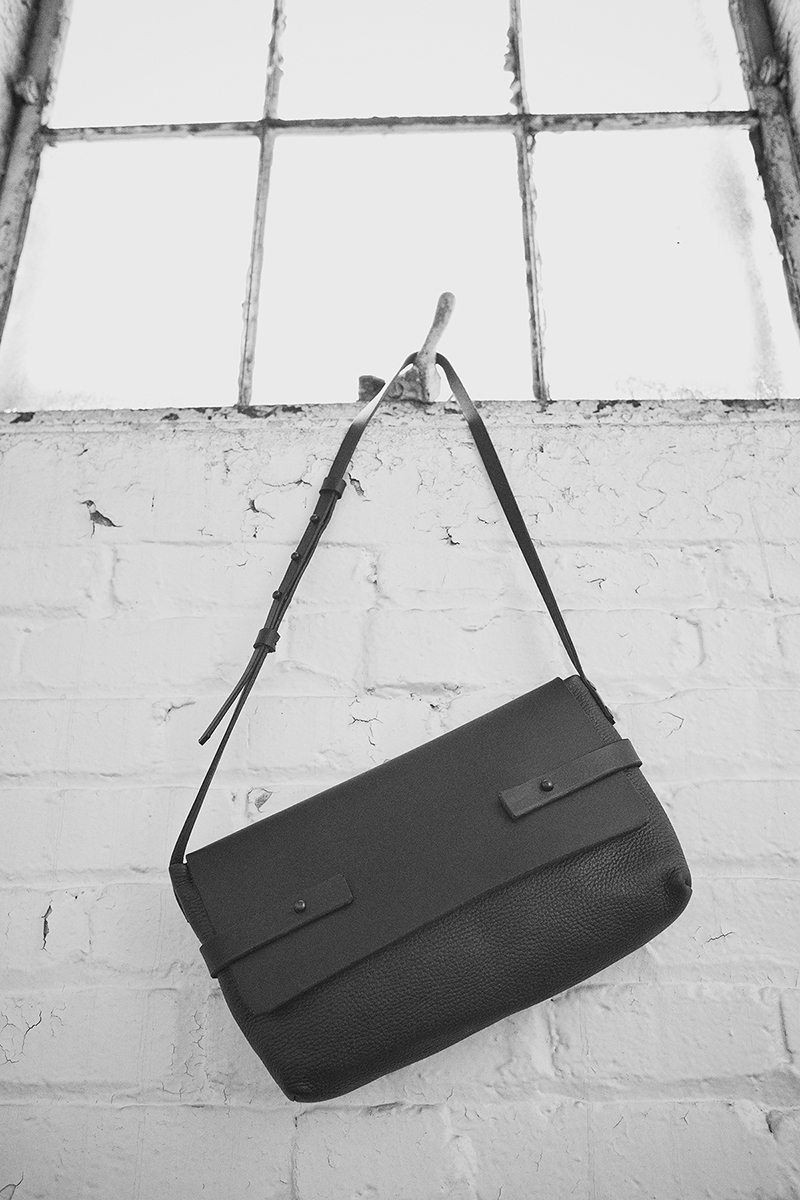 Of the two bags she has designed, this one is by far my favourite. I am, as you might have realised by now, I have a weakness for anything made of, or including, shaggy fur. The bag is also very reasonably priced at $325, which I think is more than worth it.
In terms of the clothing, Resurgam carries on in the vein we've come to know and love from the label, with lots of drape, sheer and leather.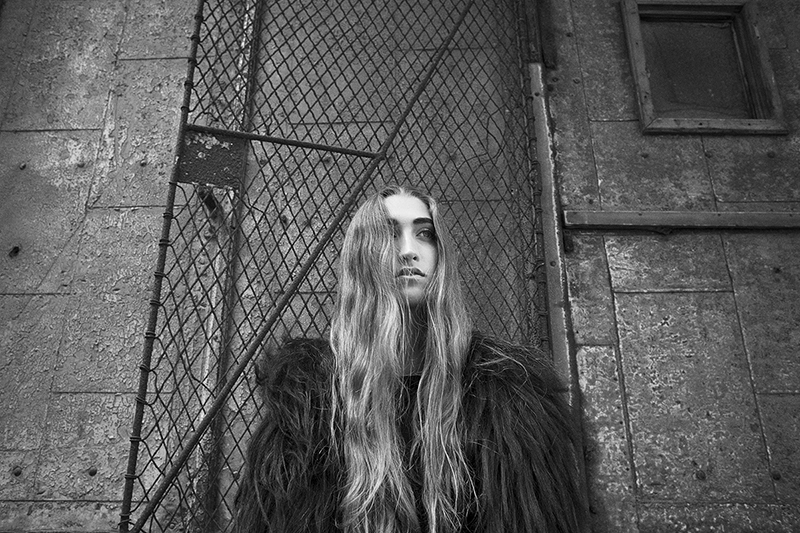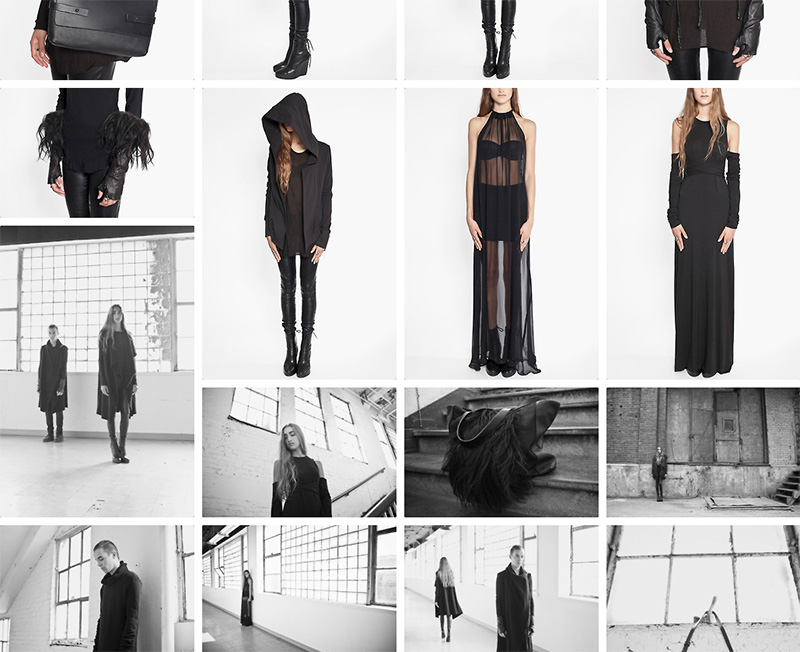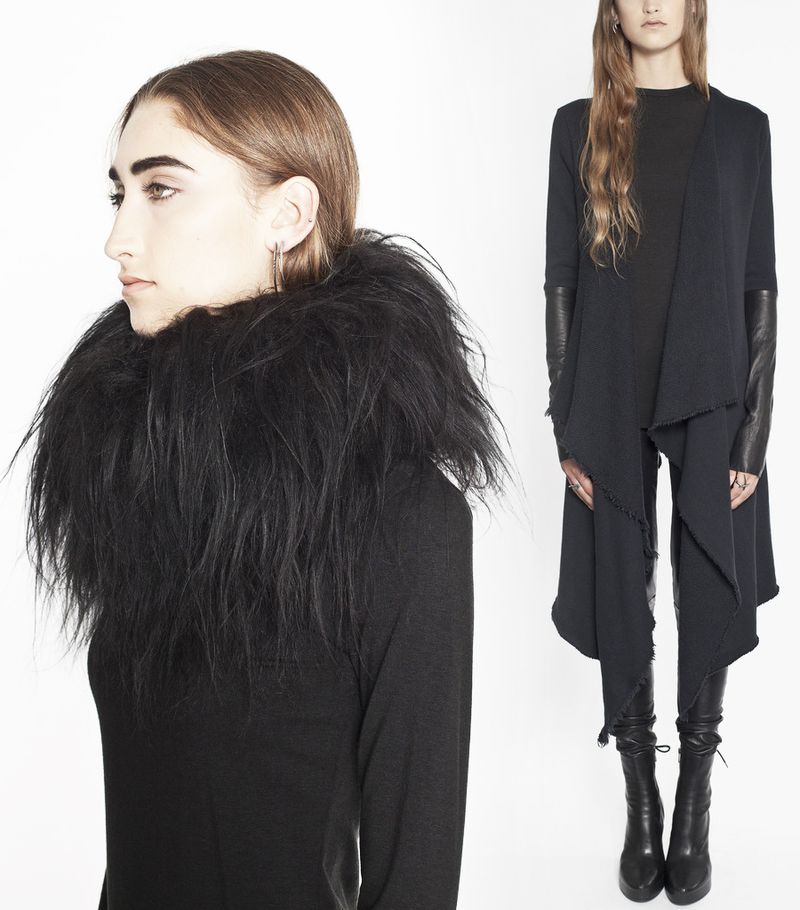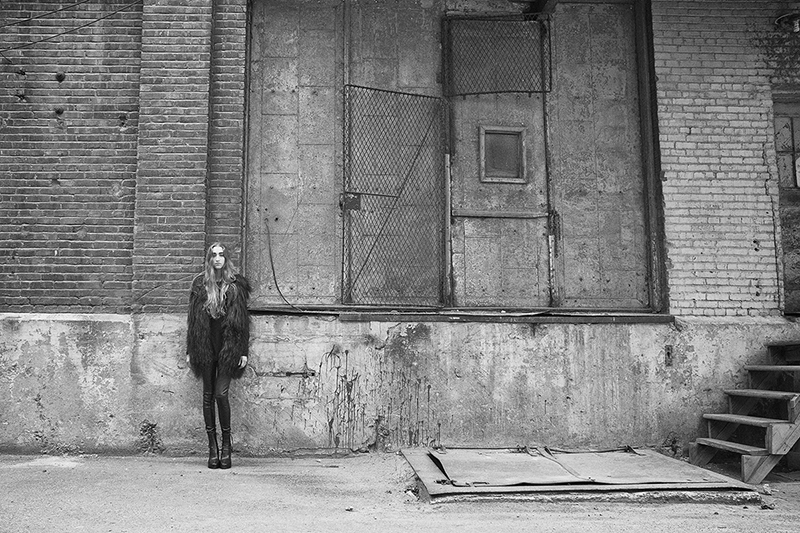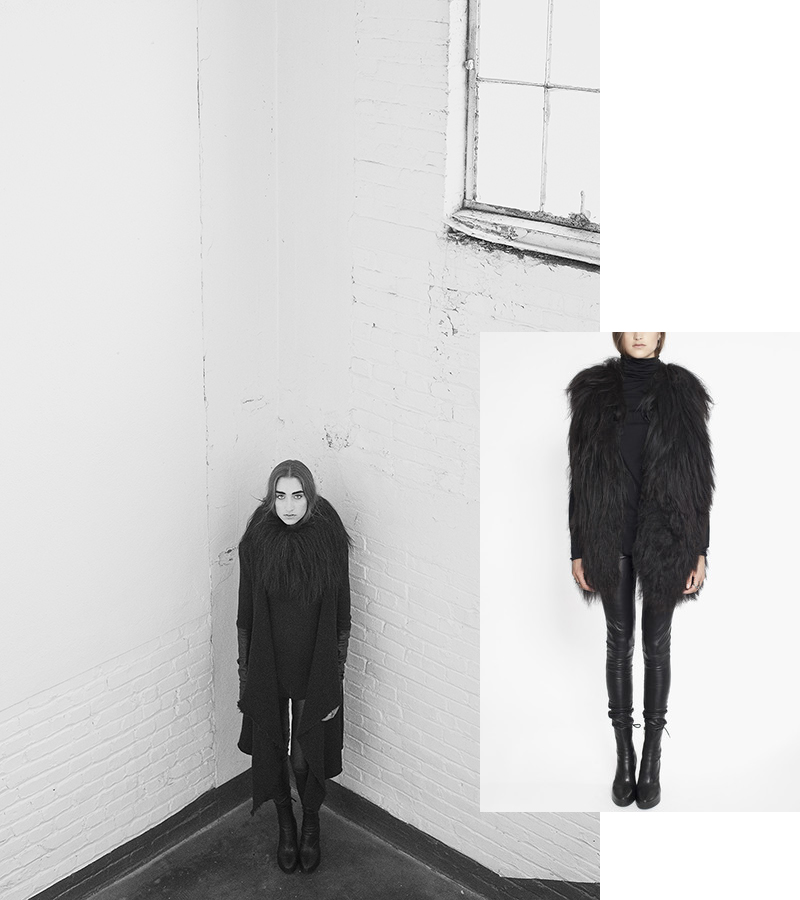 Well, if there was a reason to enjoy the onset of winter, this is most certainly it.
QMichelle