If you follow me on Instagram you will know that I took the bold decision to tackle my unwearable Molly Goddard dress by dying it lilac and hacking off the bottom.
I felt that being so huge and bright white is what essentially made it a very hard piece to wear. I looked like a runaway bride every time I wore it. So, I decided I would dye it a pretty soft lilac and I chop off the large folded hem at the bottom in the hope it would make it sit better. A gamble because I've had dye jobs go horribly wrong on clothing before. Luckly, both gambles completely paid off. The dress turned out a gorgeous colour and now it sits much less big.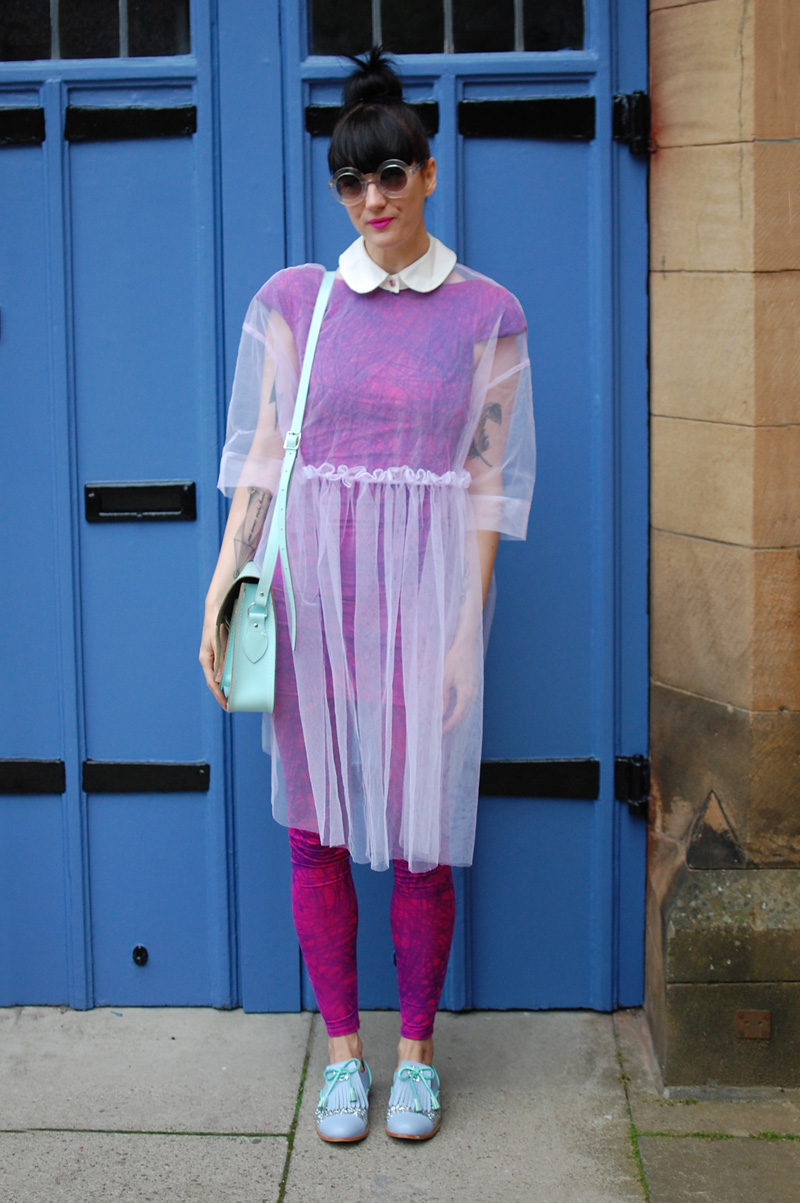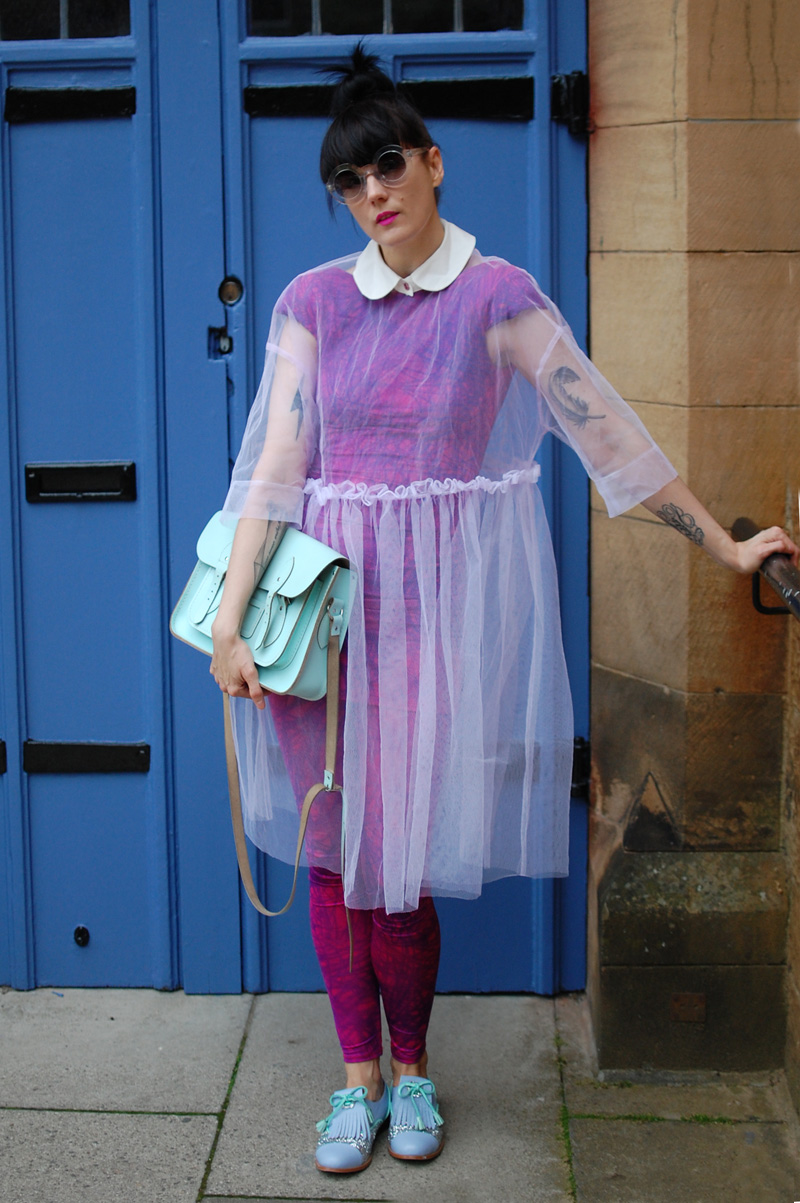 Hilary Laing dress and leggings; Croon shoes; Wildfox sunglasses; Cambridge Satchel Co Bag; random collar
The photos don't do the dress justice at all, as the camera hasn't picked up the gorgeous colour but it's the softest, pinky hued lilac. I never liked the pink version of the dress which is why I opted for the white, but this feels more like a pretty vintage find.
Q-Michelle