Come this time of year, I start to look for ways to integrate my summer pieces into a more autumn weather appropriate way. My sheer items, of which I have lots, start getting layered up over and under heavier fabrics, such as wool, leather and faux fur.
In terms of sheer. it is a fabric I look to buy all year round, due to it's excellent layering opportunities. Sheer is for life, not just summer. 
Ideal for layering up then are these gorgeous sheer jackets by designer Nhu Duong. They have 3 layers of nylon net. The white is particularly lovely, with the layers being different colours; pastel green, purple and orange. It gives the illusion of being subtly holographic.
The white is my favourite, but the black would be so verstatile too.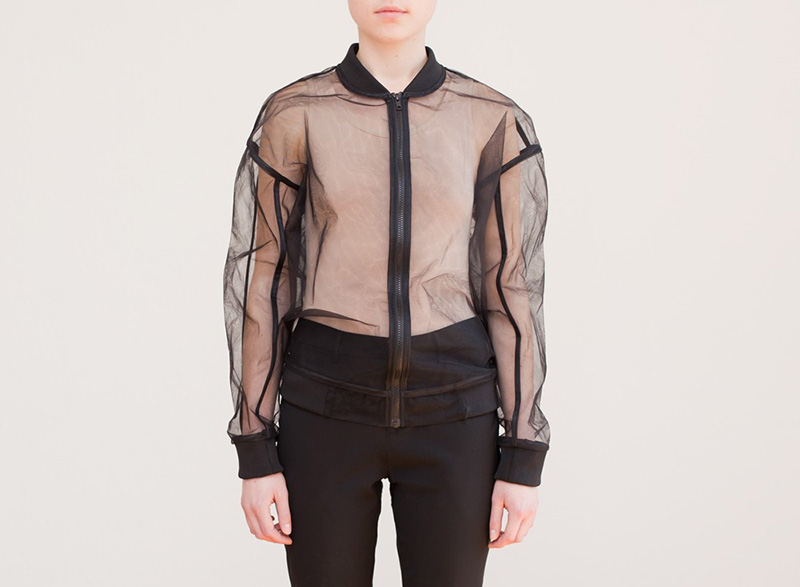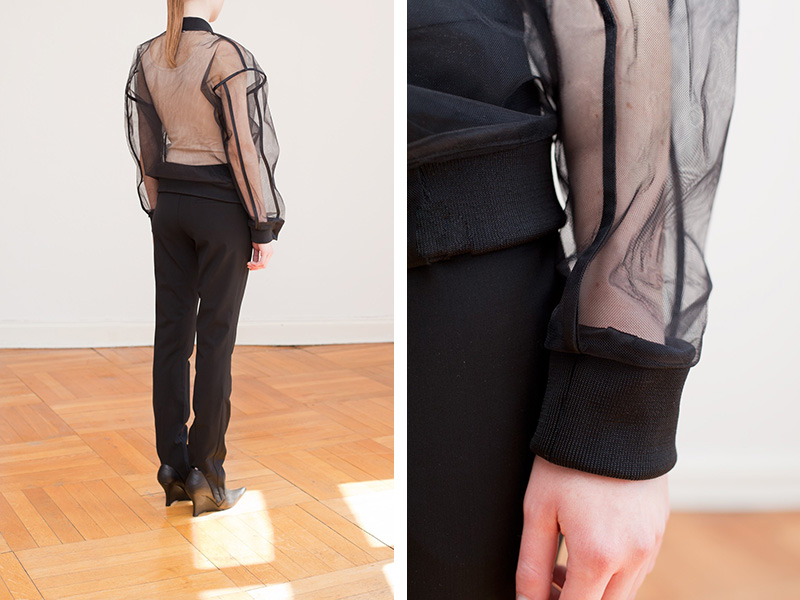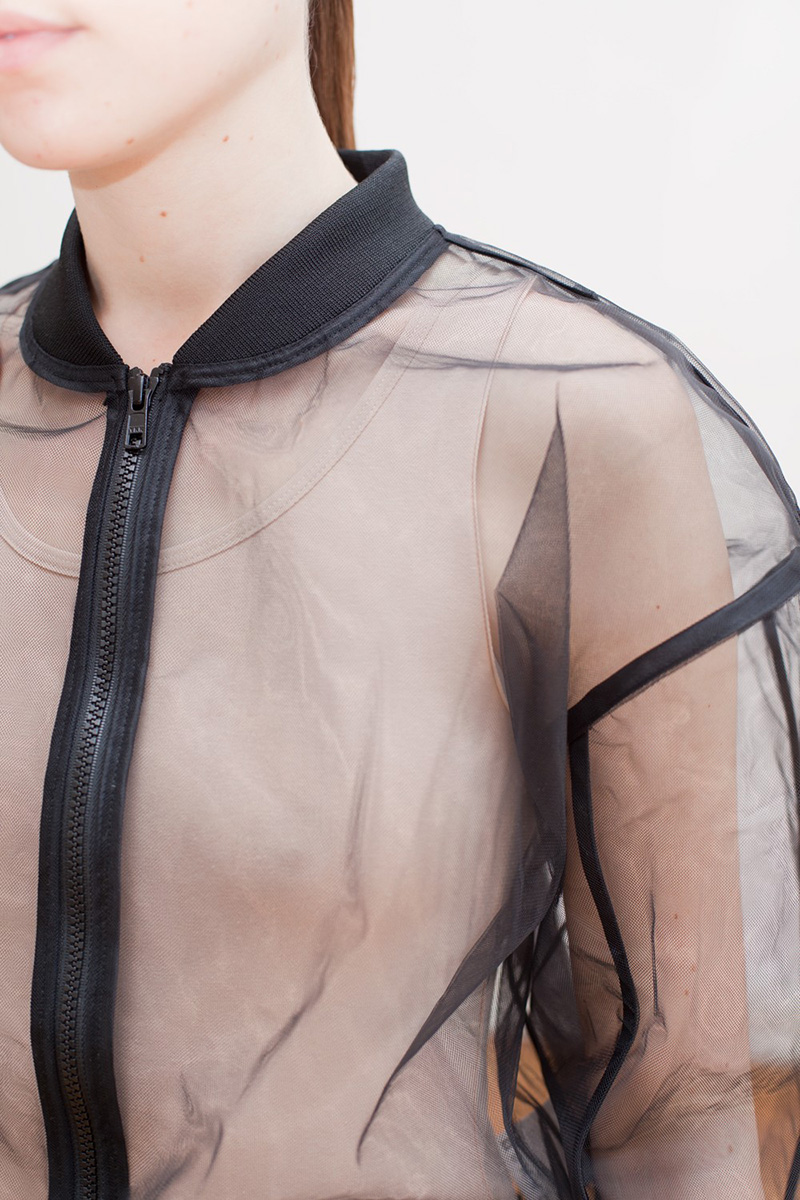 Born in Ho Chi Minh City, Nhu Duong is daughter of a Kung-Fu Master and a tailoress. Her family immigrated to Sweden when she was 7 years old and she now spends her time between Stockholm and Berlin.
The designer graduated in 2008 from Beckmans College of Design in Stockholm, interning at Wendy & Jim, before becoming a design assistant at Acne Studios. She has some impressive accolades already, being the first recipient of the Mercedes Benz Young Fashion Industry Awards in Sweden and winning the H&M Prize for Emerging Talent at the Swedish Elle Awards 2010. Since then, she has collaborated with renowned Swedish brand Weekday, launching their beautiful concept line, 1440.
QMichelle