So even though the weather gives us only tiny glimmers of hope that we might get a summer, my London purchases were almost exclusively white (with exception of a lovely COS jacket, which I showed you all here). I'm nothing if not optimistic.
The day we arrived in lovely London town, we had time to make the pilgrimage to Topshop Oxford Circus. I'd been in the shop no more than 20 minutes when I spotted this stunning silk Boutique dress with cream velvet panels. Take my money, please!
It's perfect, if somewhat fragile. I ended up having to return the one I bought in London and get a replacement as the velvet panels, which have kinda stupidly been left raw edged, unravelled past the stitching and started falling off. I loved it too much to give it up though, so this is number 2.
Underneath I am wearing a perfect white shirt from Monki, which is long at the back and short at the front. It's proving to be a very useful addition to my wardrobe already.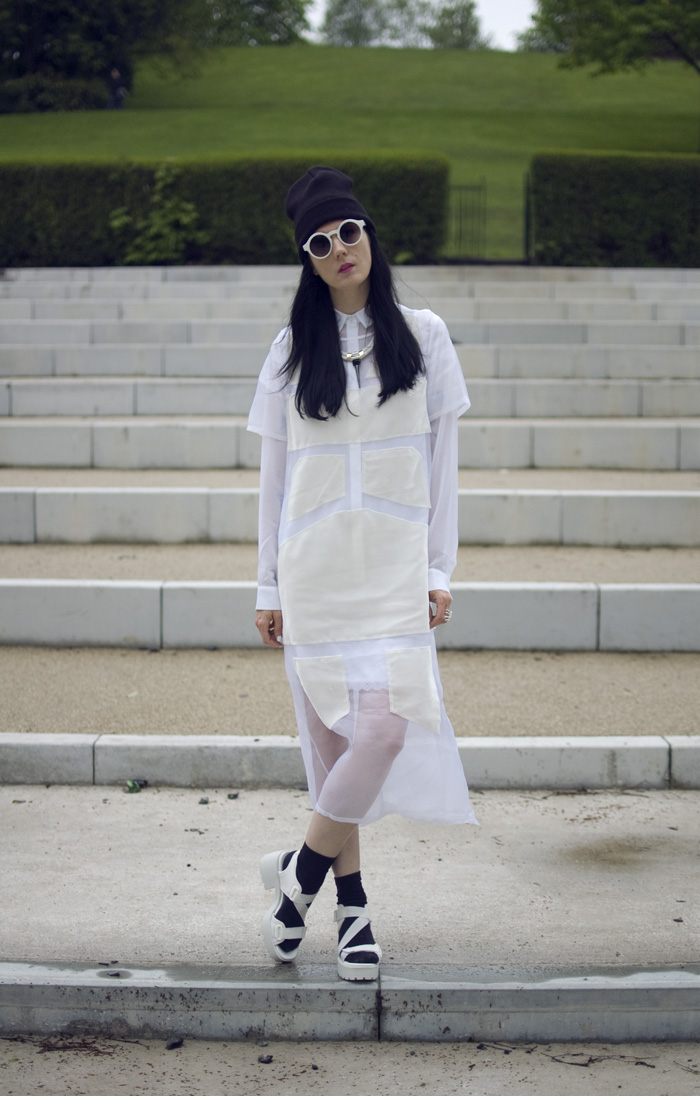 These Vagabond shoes arrived on my birthday, which was amazing timing on the part of Fedex. It also meant popping through to my next door neighbour, who'd taken the delivery, and somehow ended up drinking very strong cocktails and shots. Win, win.
I now can't wait for summer, or just dry weather, to wear these because they are pretty much amazing.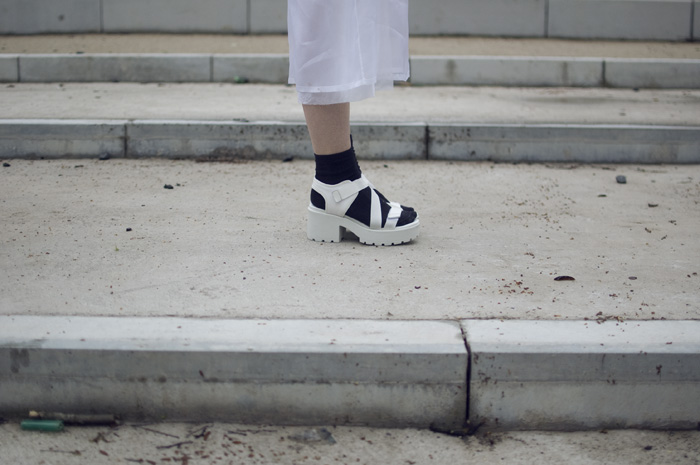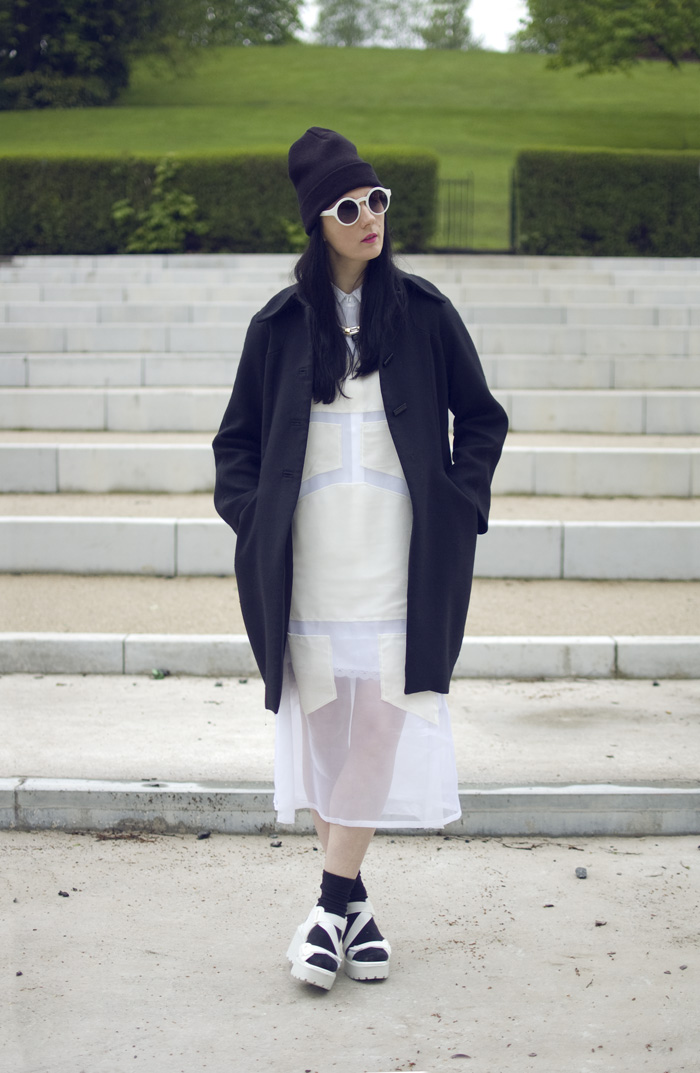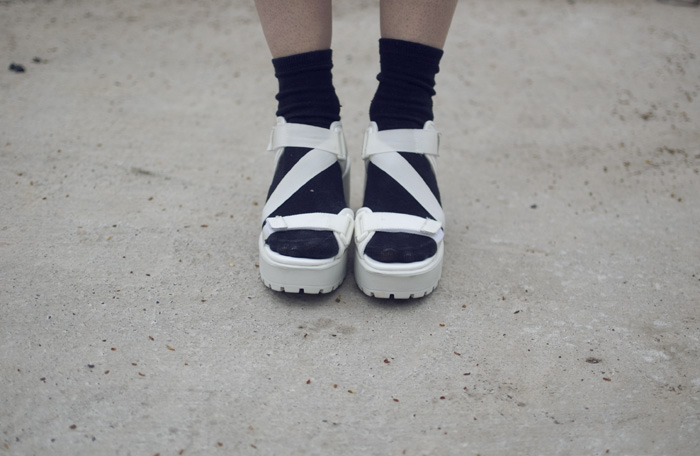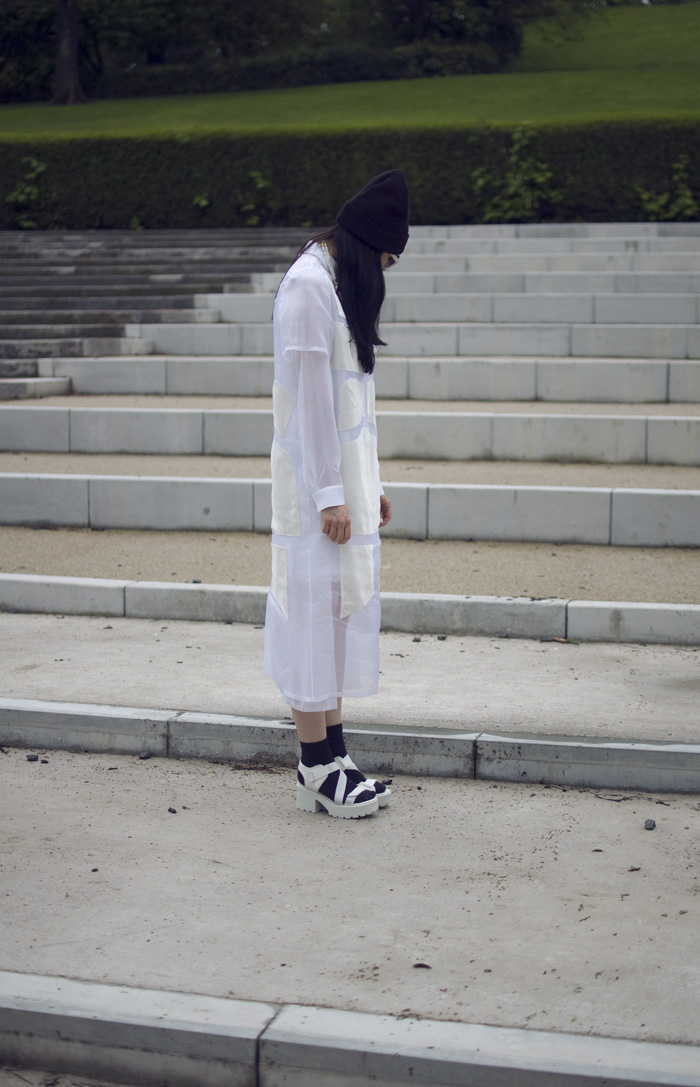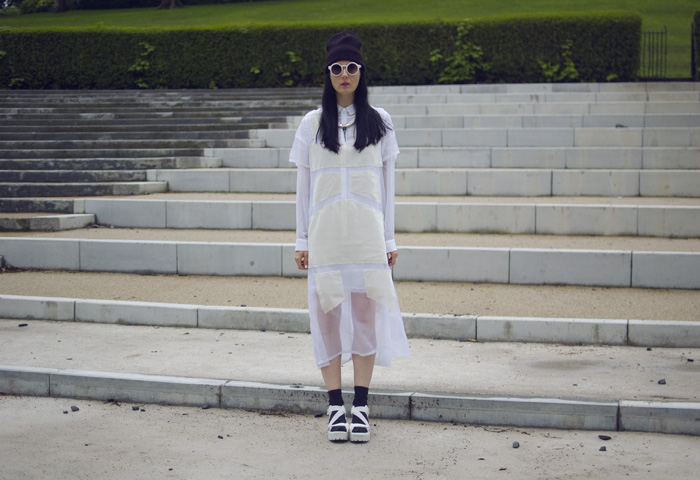 Topshop Boutique dress; Monki shirt and sunglasses; Vagabond shoes; Zara coat
I haven't quite committed to an entirely white outfit yet as my hair is at such a crappy length just now I just feel it needs covered with a beanie and I only possess two colours - neon yellow and black. I plan to rectify this soon, by adding a white one.
And socks and sandals - maybe all those old English men were right afterall...
Queen Michelle