It's no secret we're obesessed with the weather here in The Kingdom.
Small wonder really, living as we do in a country where you can experience four seasons in one day. Right now though we can't seem to break away from Winter. Yesterday we had driving rain and heavy sleet. In May!!!! it's enough to make you want to move abroad.
Perhaps that why I have fallen in love with the Authentic Weather app.
Although the app was developed at first as only a conceptual idea by Tobias van Schneider, people are loving it so much that he has now submitted it to the Apple Store. But given it's content they are taking thier own sweet time about releasing it to us all. Harumph.
"Tobias van Schneider is a german designer raised in austria & currently living in Stockholm New York City. He had the privilege of working with companies such as Red Bull, BMW, Google, Wacom, Sony, Fantasy Interactive, Stinkdigital, Toyota, Ralph Lauren, Bwin & more. Tobias loves bacon, white russians and longbearding — He is a nice guy."
Tobias describes the app as 'probably the most honest & human weather app out there'.
I have to agree. Authentic Weather is the worlds most brutally honest app ever
It tells you whether it's "cold as fuck" or just "damn chilly" outside, and will let you know if there are "clear fucking skies" or if "it's fucking raining right now." It's currently only available for BlackBerry users Grrr.
This is weather information the way it should be - big, bold and delivered to you with a loud bang right between the eyes!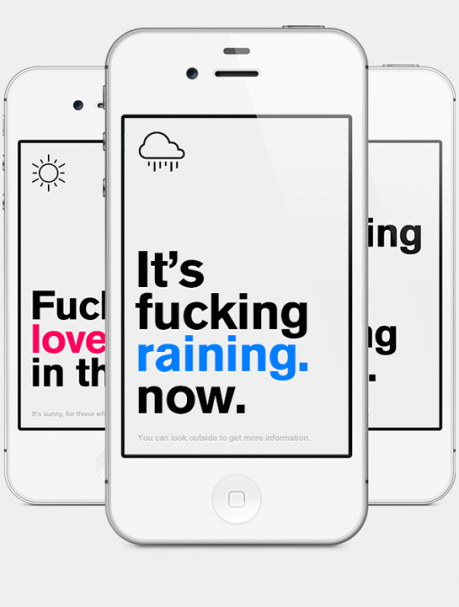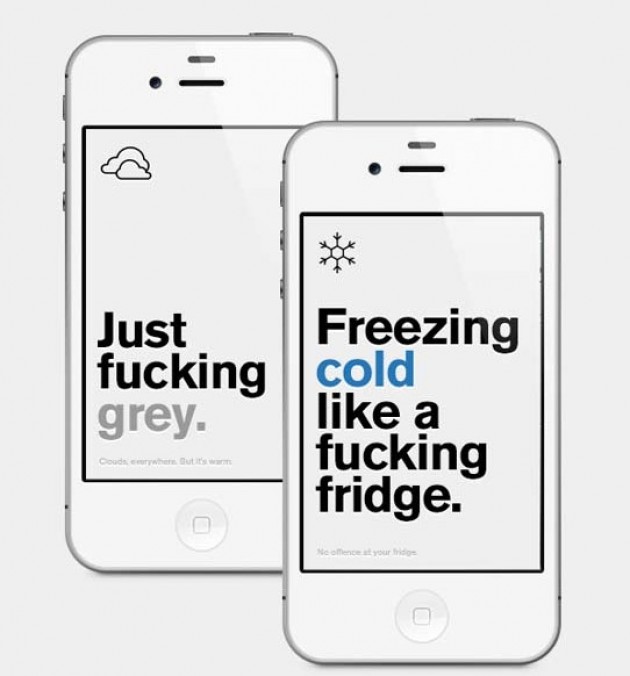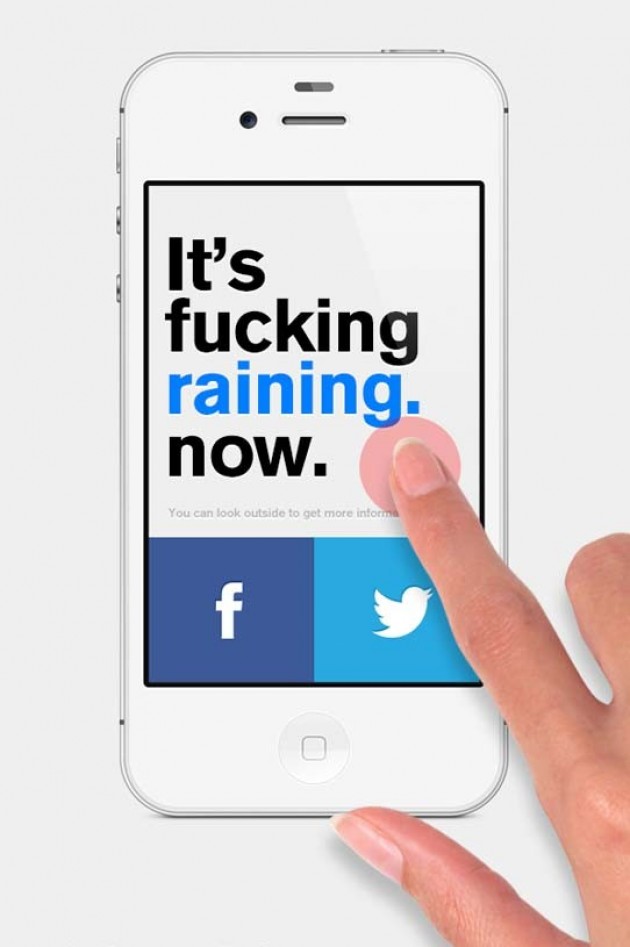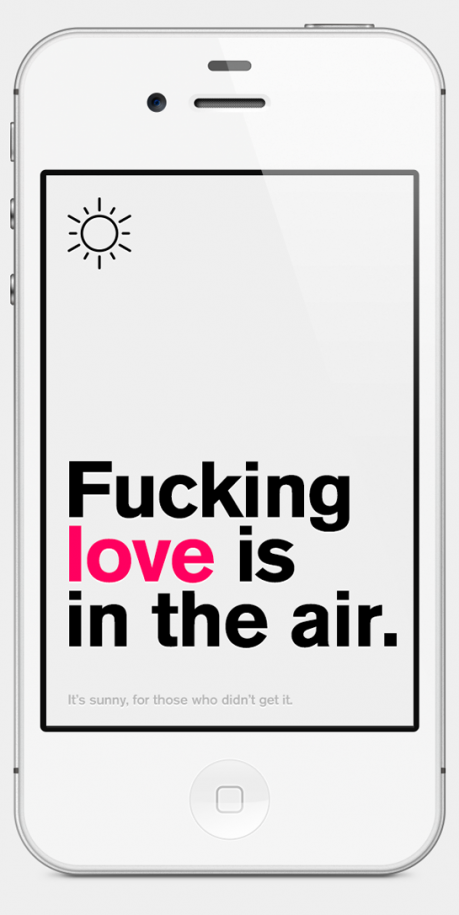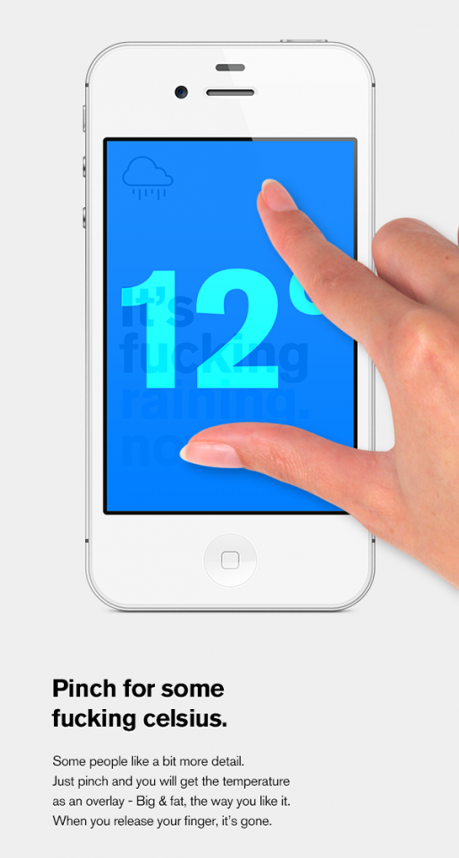 Come on apple.Get this approved asap.
I need it on my phone now.
Queen Marie
x