Artist Simeon Farrar has created a wonderful range of exclusive t-shirts for ASOS. The range is infused with Farrars's signature humour and illustration style. His Black Score label, of which these tees are part, are based on old DIY/handrawn punk t-shirts and flyers. The range is "strictly black and white as Black Score adds a daring edge to a line of limited edition hand-printed t-shirts".
The tees are mostly related in some way to music, with playful send-ups of Slash, Red Hot Chili Peppers and Kiss.
Brad Pit Bull Inevitable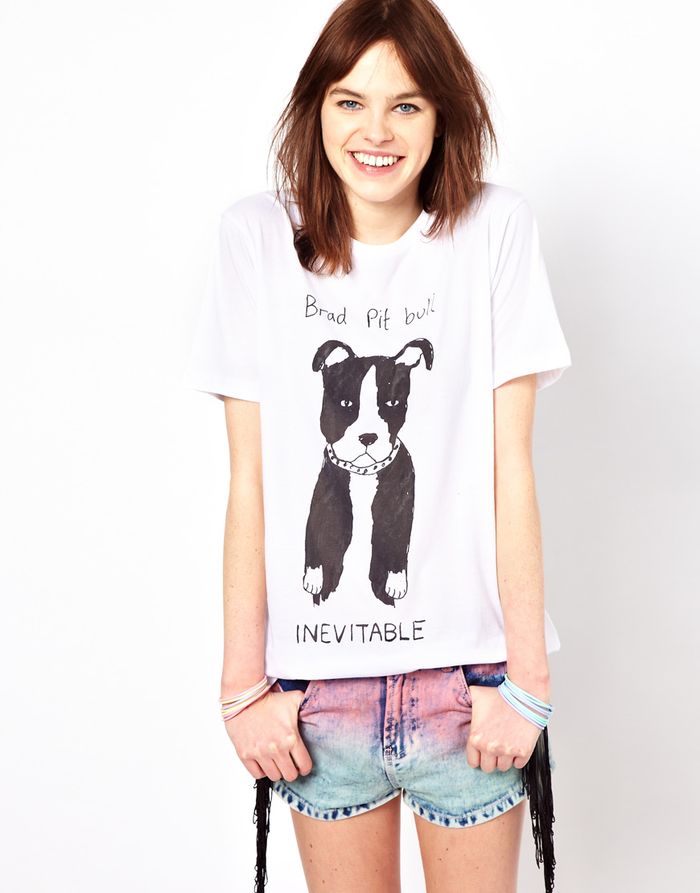 Red Hot Chili Puppies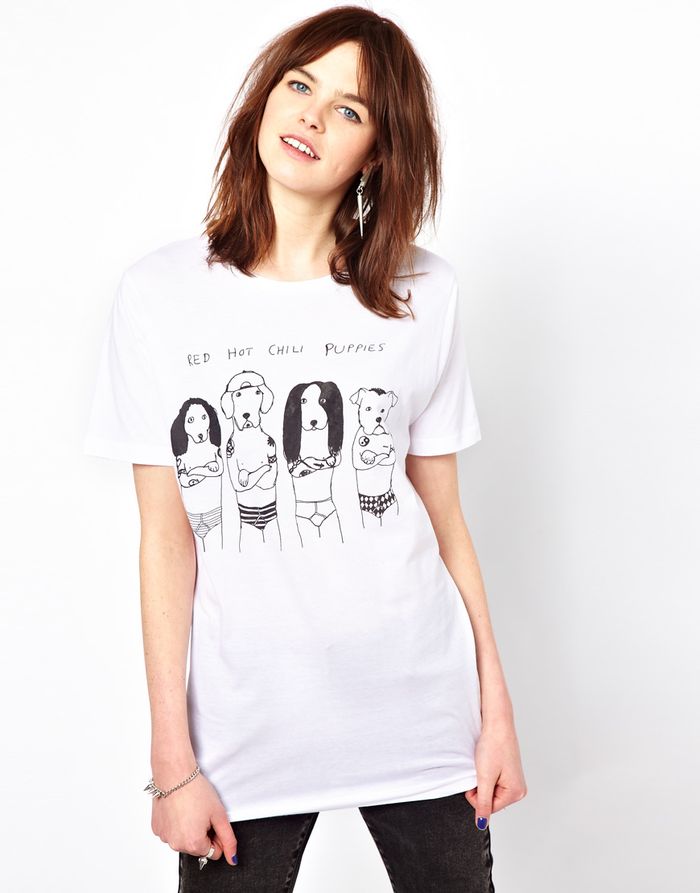 Punk's Not Dead it's Just Having a Lie Down
Puss
I am very tempted to buy the Punk's Not Dead baseball tee as that gave me quite an extensive chuckle! Each tee only cost £45, which is a bargain in my opinion.
Queen Michelle