As I've already mentioned quite a few times, I have developed a minor, and somewhat strange, iPhone cover obsession. It pretty much came out of nowhere yet it seems like it's here to stay.
I have a nice little selection of custom cases from Caseable, but what has eluded me thus far is the perfect studded case. So it was time to embark on a DIY to create one.
This is so incredibly easy to do. Unlike many studded case DIYs, I used pre-glued studs. The back is filled with hardened glue giving the studs a flat base to work with. You can either iron the studs to melt the glue, or simply dab on superglue on top.
Ingredients:
Hard plastic case
Adhesive studs
Step 1
Firstly, create a guide using tape along the bottom and up one side. This gives your fist row of studs something to wedge up against.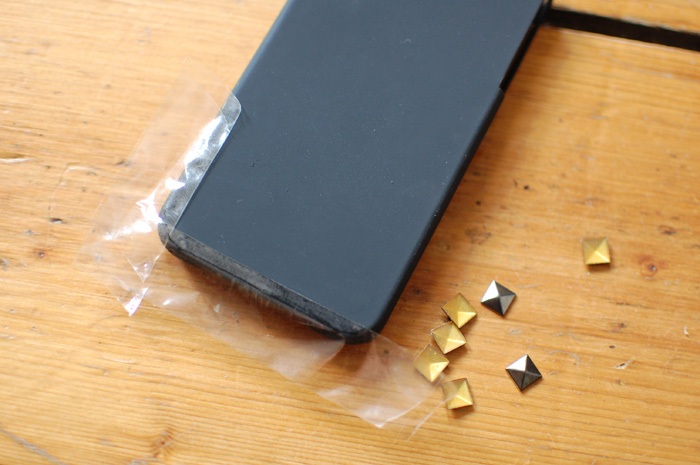 Step 2
Place a little dot of glue on each stud and place along the line of tape. This just makes the studs less slidy on the case and let's you position them easier.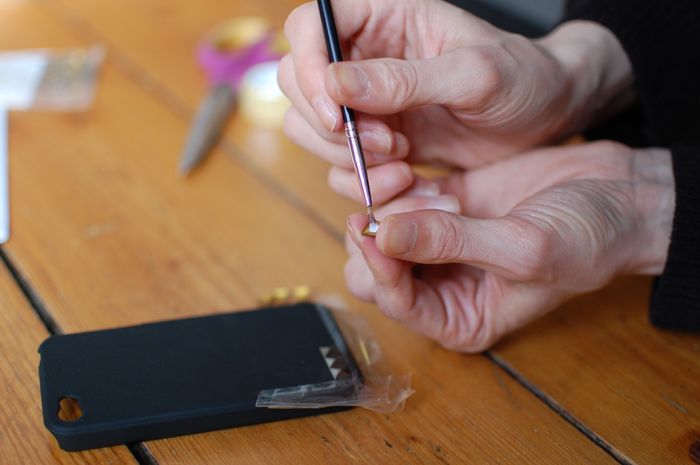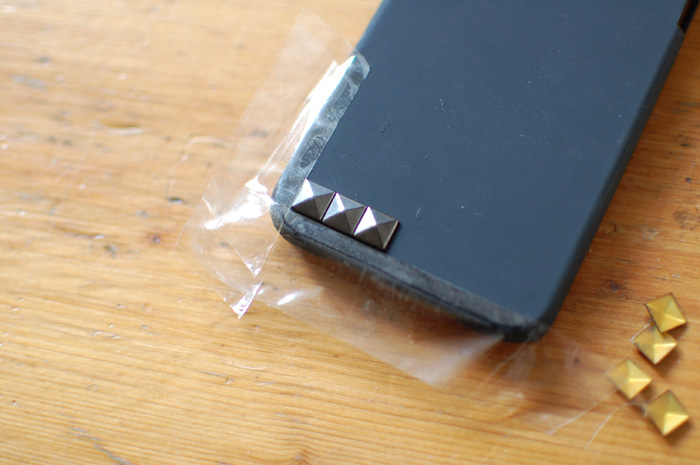 Step 3
Once you are happy with the first row, start doing all subsequent rows in your desired pattern.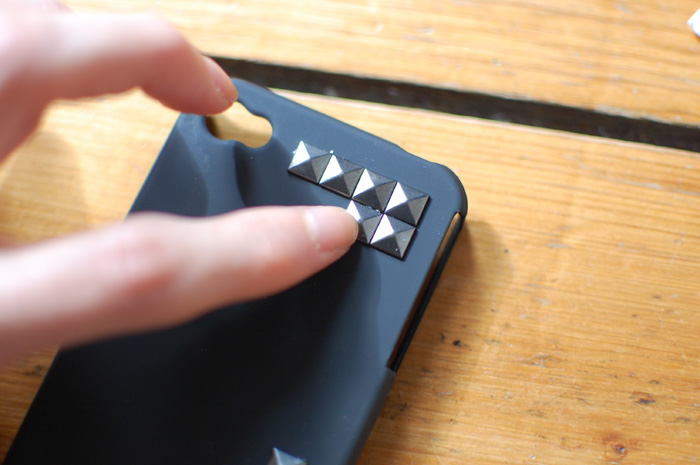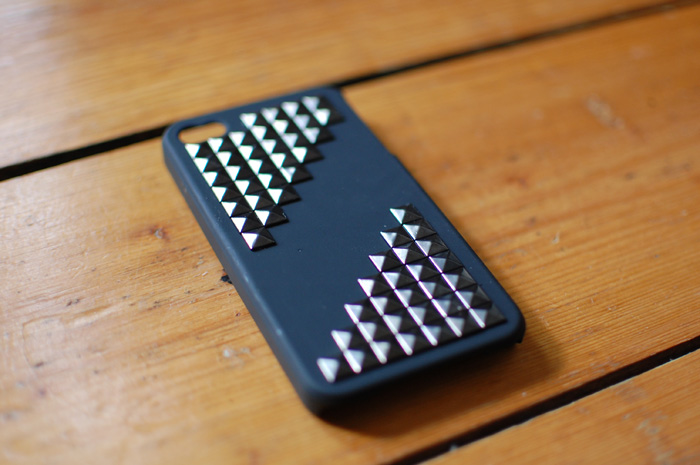 Step 4
When you have finished placing your studs you need to very careful heat the glue. Place a towel over the case and hold the iron on for a little while at a time. This is why you require a hard case - the heat from the iron can easily melt and warp the plastic.
Voila! Your studded case is complete.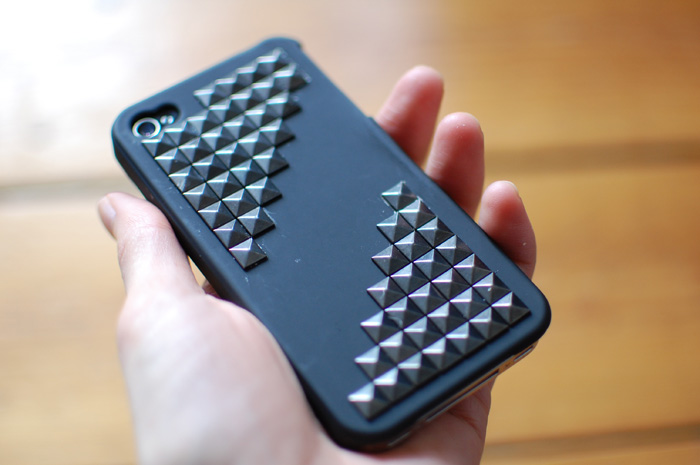 On reflection, next time I'll just use a dab of superglue and omit the iron stage because my case did melt ever so slightly. The superglue option will ensure there is no such accident.
Queen Michelle