"Sweatpants are a sign of defeat. You lost control of your life so you bought some sweatpants."
- Karl Lagerfeld

Jogging trousers. Sweat pants. Whatever you want to call them they elicit love/hate repsonses. Mr Lagerfeld hates them, I love them.
They periodically pop up each spring/summer season as part of the 'luxe sportswear' trend but are quite a tricky thing to carry off, in all honesty. They can look like you've given up on life if they aren't approached carefully!
Having tried them many times and got it completely wrong, the key I have found to making them work is to ensure they aren't actually that baggy. I buy them a size smaller than I am and that's when I started to feel they worked well into my wardrobe. So, if you are on the fence with sweatpants then I'm hopefully going to help you decide either way by doing another 'Three Days, Three ways' piece, featuring the item in question.
I initially bought them after I had my ankle surgery because I could no longer fit my jeans on over my swollen foot, so needed something I could get on and off easily, and I have found these ASOS dark grey versions to be the one of the most versatile things in my wardrobe, which even I was surprised about.
Dressing up dressed down
Just because they are associated with slouch, doesn't mean they can't be dressed up. So, for day one I have worn them rather smartly, well as smart as I get. Paired with some leopard print details such as my Marketa bag and leopard heels, with a simple shirt, they feel actually quite grown up. My Zara coat completes the look.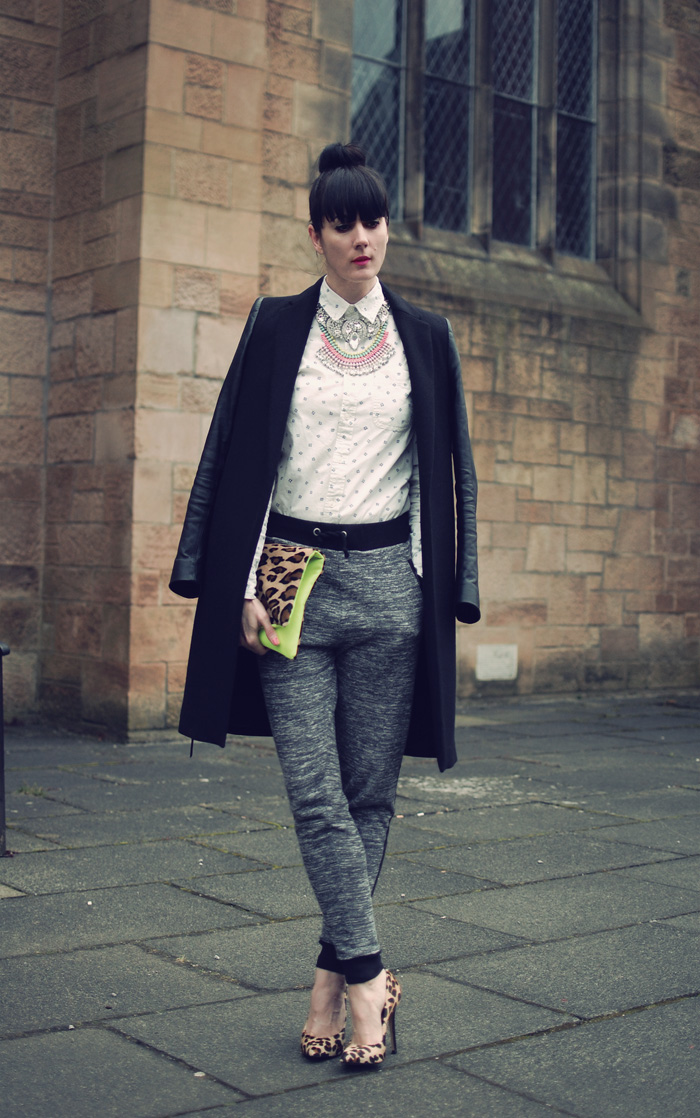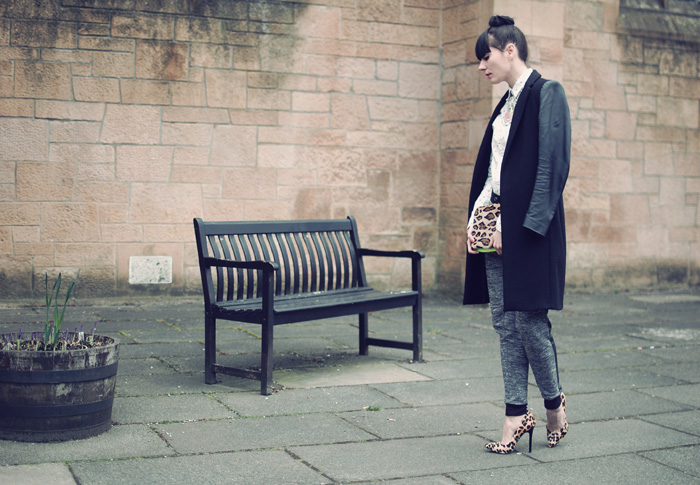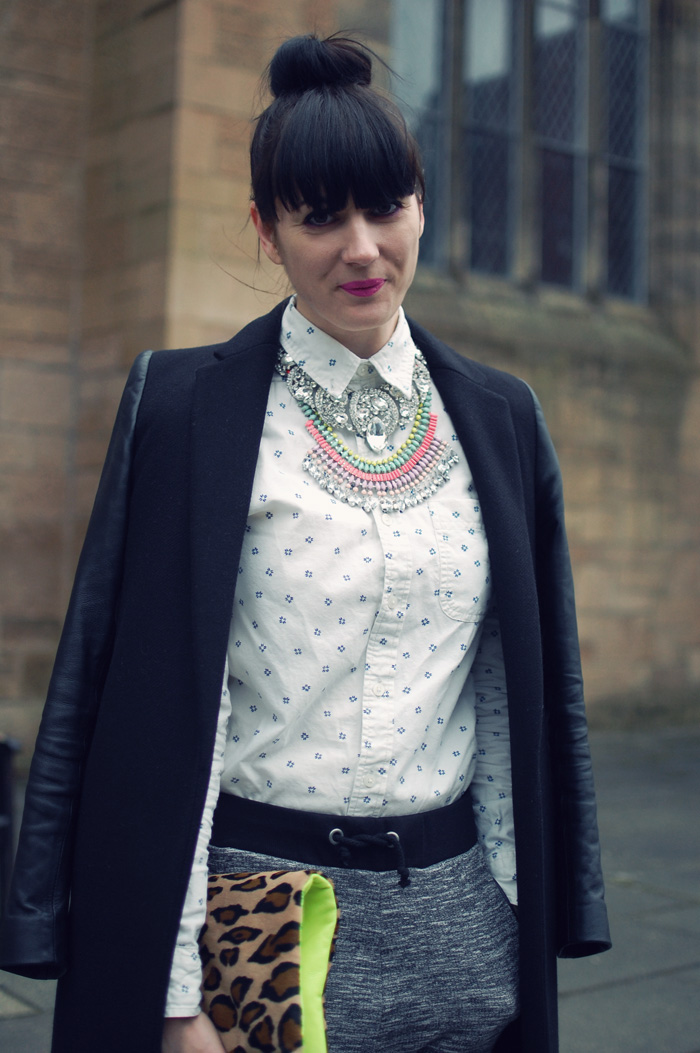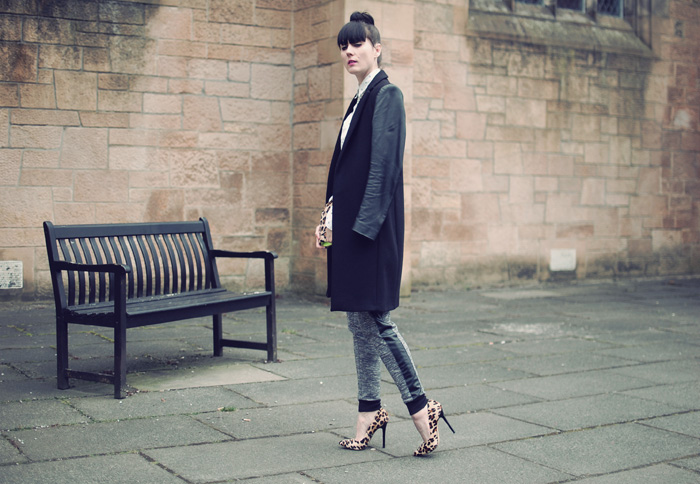 This is a very simple look for me but one which works with those trousers very well. For day two though I take a slightly different approach.
Queen Michelle