I recently received my Hollyhood Dea from the lovely, lovely Silvia Pellegrino from Chouchou Couture, a label I featured a couple of weeke ago. But even better than getting the Dea hood, she allowed me to make some amends so I would have my dream hood. I didn't realise I even had a dream hood until I started thinking about it. The Dea was close to what I wanted anyway, but I requested it be made in a thicker fabric, as I wanted it to genuinely be for protection against the cold Glasgow air, and I also asked she add a lid onto it to make sure the hood retained it's shape at the front, and adding a little bit of extra protection against the weather. Sylvia sourced some black denim and set about creating my dream hood.
When I saw it I immediately started thinking of Joan of Arc. This is a hood fit for a warrior. There is something almost ecclesiastical about it too.
To make the most of the hood, I kept my outfit simple, almost stark in it's blackness.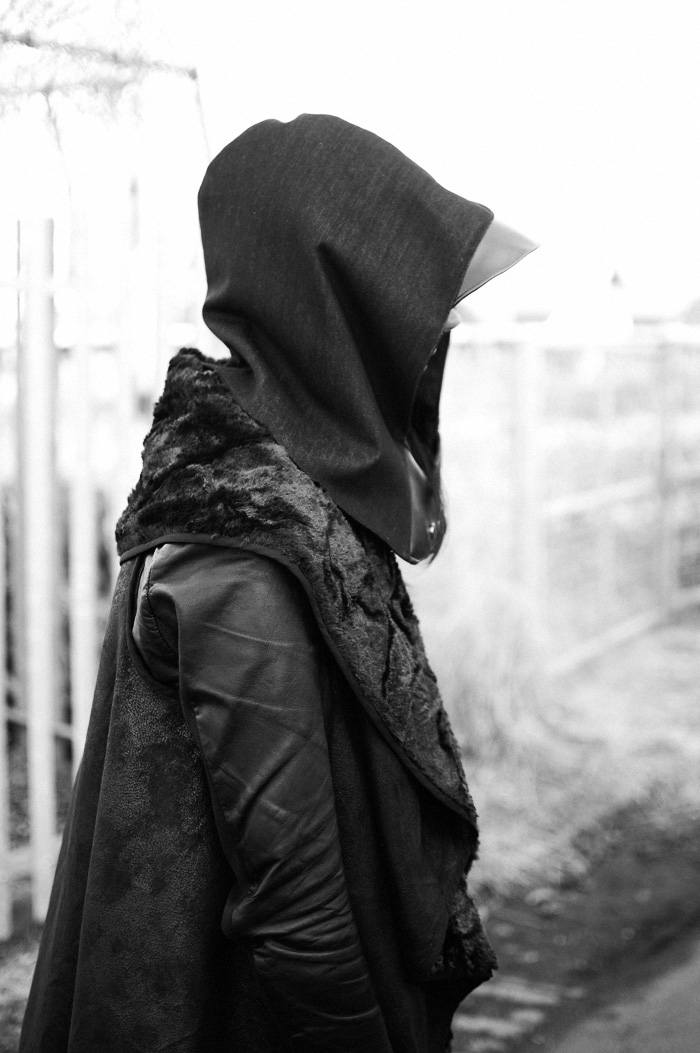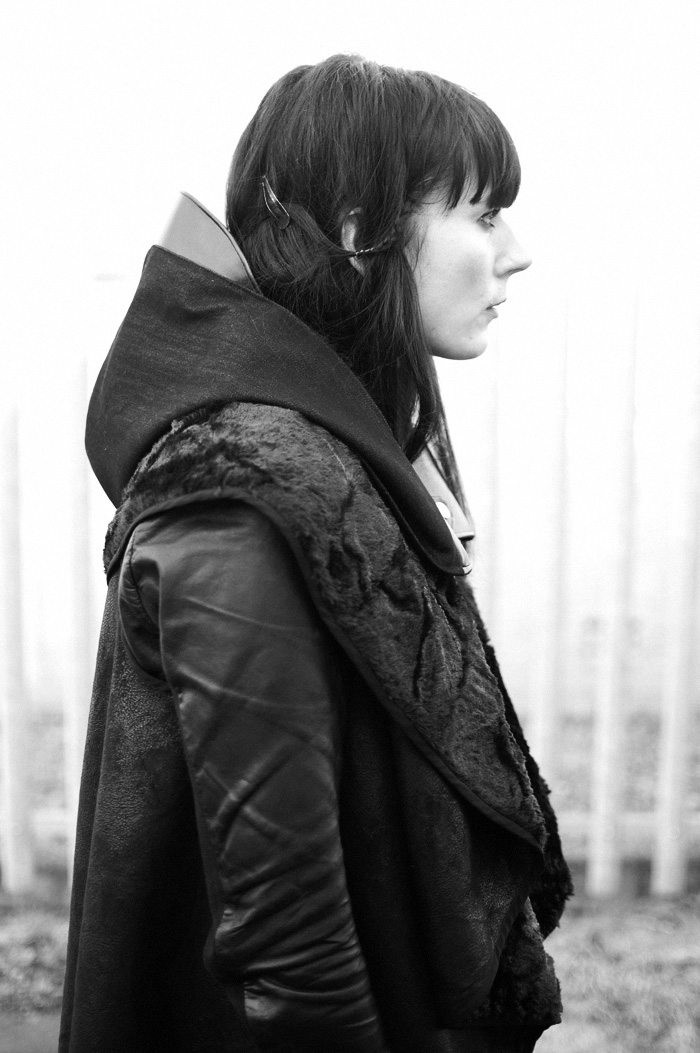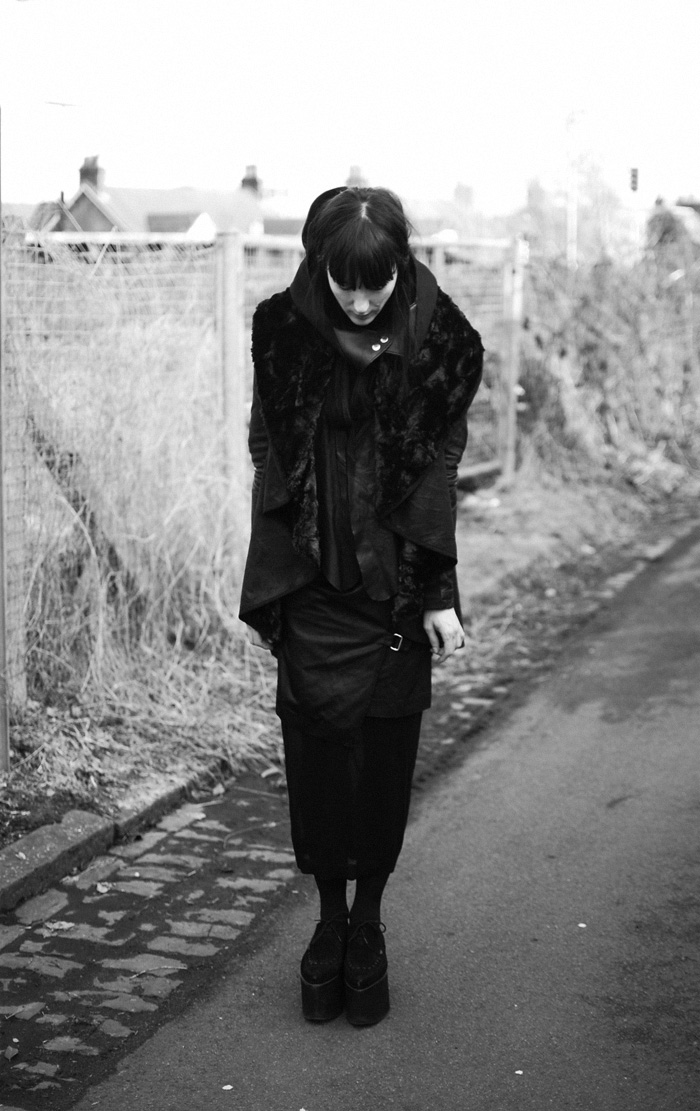 Topshop long sheer dress; Future Classics skirt; Sophia James cape; All Saints leather jacket; Underground England shoes.
And please don't ask me how ended up looking like some little elf/troll-like creature in these photos because I just don't have the answer.
Queen Michelle