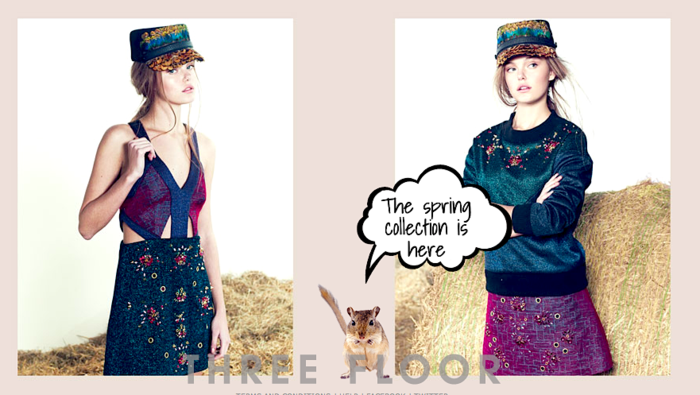 The London Label
Three Floor
has been making everyone stand to attention since it was founded in November 2011 by Central Saint Martins graduate
Han Chong
and
Yvonne Hoang.
Now the jungle drums are beating once more, to herald the launch of their much anticipated Spring Collection, again inspired by off duty models and stylish girls-about-town.
The collection is full of peplums, pleats, panels, scallops,sculpted curves, clever cuts and feminine flourishes, all designed for The Three Floor Girl who Han describes as- " The one with a seductive side who injects just enough 'oomph' into an outfit for everyone to think 'yes, you know how to dress appropriately' yet still remains stylish. I want to portray a look that is very wearable and caters for the fashion hungry! The Three Floor girl definitely likes to be noticed in an effortless way, but doesn't take herself too seriously"
The label is fast becoming a favourite among Editors and young bloggers.
When the label launched, Han and Yvonne made a concious desicion to make it 'high street in price' and they are determinedly sticking to that principle,  which in today's rocky economic landscape is to be admired and should stand them in good stead if they make they move into bricks and mortar!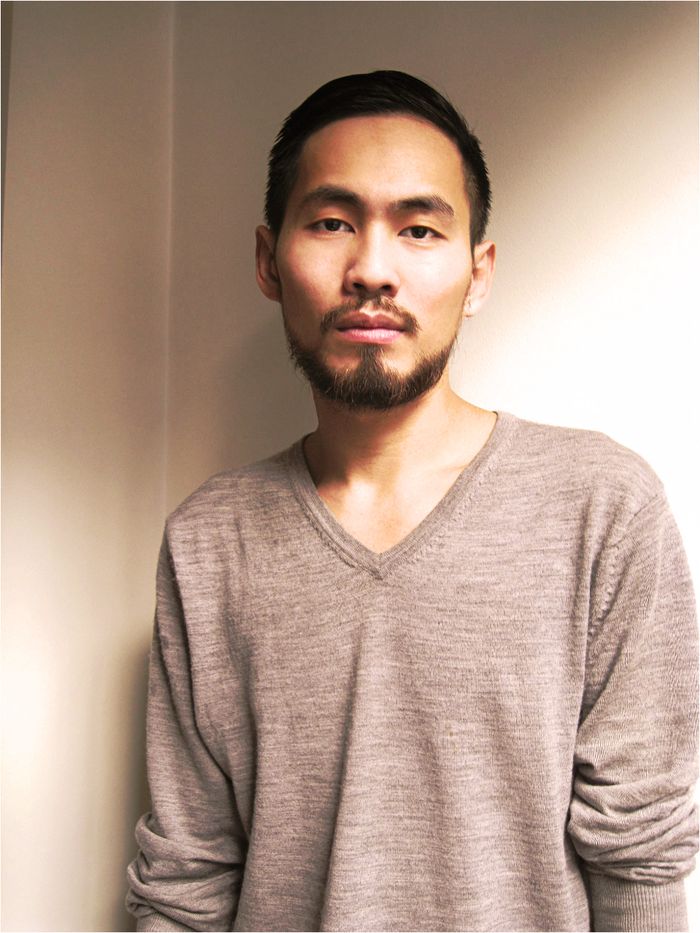 If you are young and want to be noticed this Spring, then I would start with this hat! 
Handmade from 100% wool and tri-colour feather trim, this military inspired hat will transform any look. 
Crown Jewel Hat £108  Pre-order for delivery 6th Feburary 2013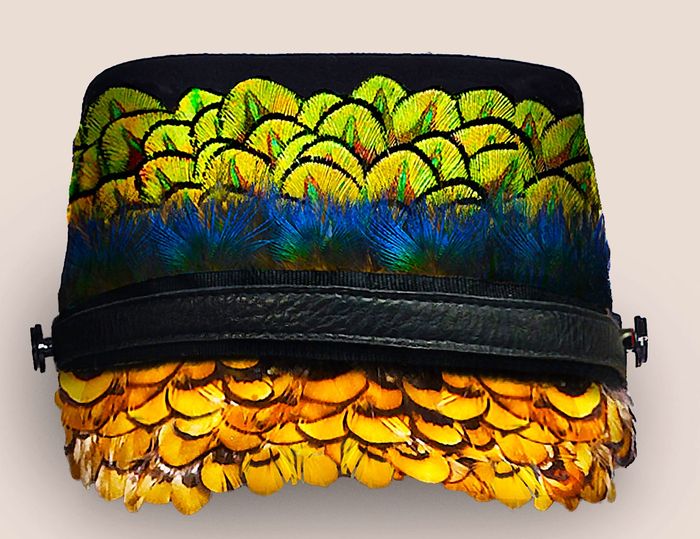 Queen Marie